55% of marketers say that finding high-converting leads is the toughest phase in generating leads.
Finding and contacting leads is a race against the clock. You're not just competing against your business rivals; you're also fighting to grab your potential customer's attention before they scroll away. The days of individual cold calls and bombarding emails are outdated.
The modern solution: Leveraging Instantly to find and contact leads at scale.
Instantly significantly optimizes your workflow, improves reach, generates high-quality leads, and maximizes ROI. Here, we'll break down how you can use Instantly to thrive in today's competitive marketplace.
What Is Instantly?
Instantly is a B2B lead finder that leverages its cold email software to streamline your lead generation and outreach efforts. This isn't your average database; Instantly boasts a staggering list of over 80 million contacts and counting, curated to include only the most relevant and high-value leads for your business.
But what sets it apart is its AI-driven approach. The platform doesn't just help you find leads; it also assists in closing them by providing AI-powered cold and warm-up emails custom-tailored to your needs.
Imagine not having to draft dozens of emails or waste time sifting through endless lists of potential leads. Instantly takes on that heavy lifting, allowing you to focus on what's necessary: building relationships and closing deals.
Using Instantly to Find and Contact Quality Leads at Scale
Instantly has several features that power up finding and contacting quality leads at scale. This list explores those features, explaining how to use Instantly for maximum efficiency.
Streamlined Lead Discovery with Advanced Filters
One of the standout features of Instantly is its ability to streamline lead discovery through advanced filtering options. You can specify various criteria, such as:
Industry
Company size
Geographic location
Job titles, etc.
Once you have a list of potential leads to contact, Instantly helps you multiply them into more leads by suggesting similar client profiles. This advanced approach ensures there are abundant and highly relevant leads to target for your business goals.
Crafting AI-Powered Cold and Warm-Up Emails
Cold emailing has always been a hit-or-miss strategy, but not with Instantly. The platform utilizes AI to generate cold and warm-up emails that are personalised and optimized for maximum engagement.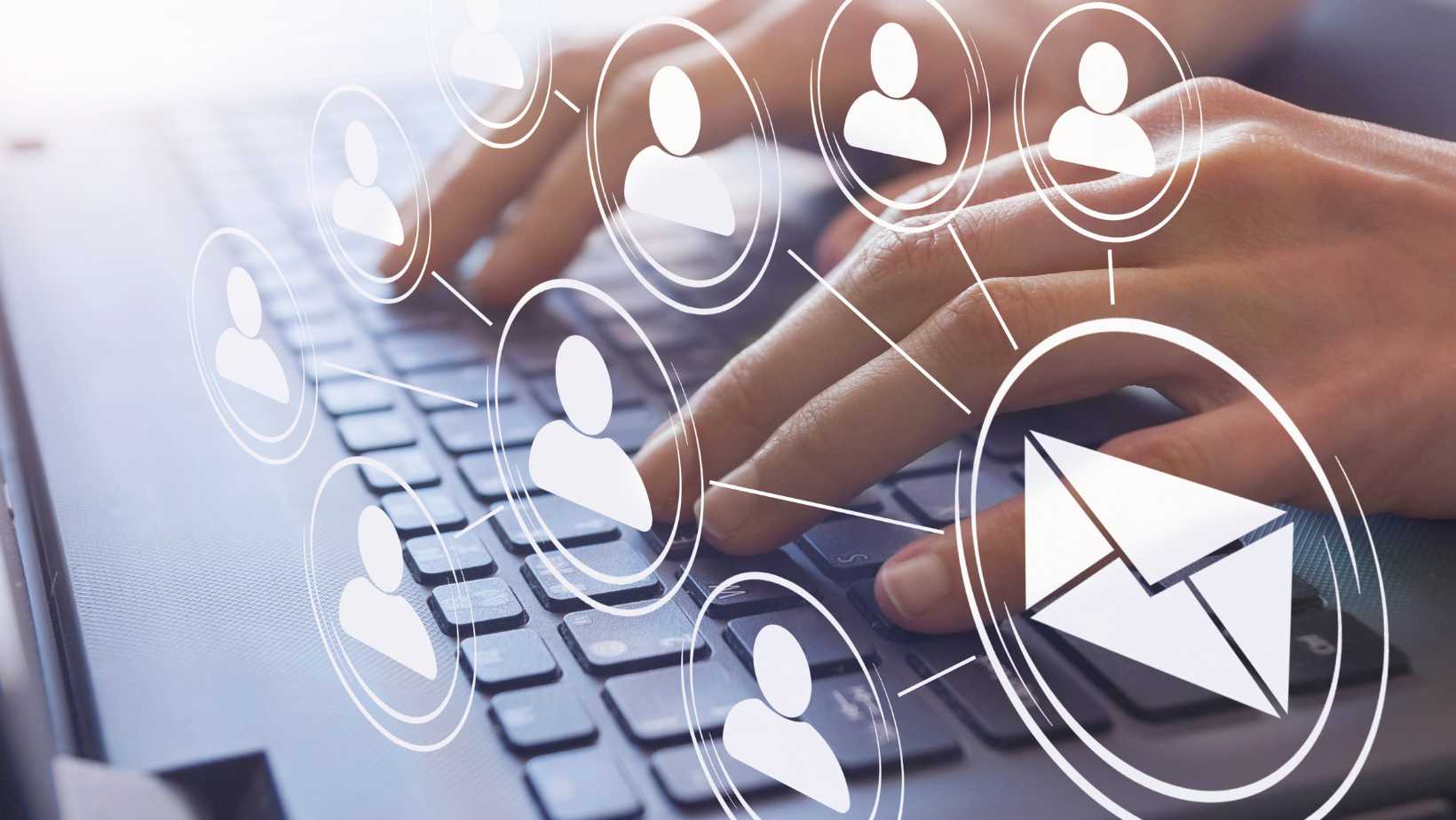 By analyzing data points and behavioral cues, the AI crafts messages more likely to get responses, making your initial outreach far more impactful.
Automated Follow-Ups for Consistent Engagement
Chasing leads can be time-consuming and often feels like shooting in the dark. Instantly takes the guesswork out of the equation by automating the follow-up process. It keeps track of all interactions and deploys timely follow-up emails to maintain consistent engagement.
This ensures that your leads are continually nurtured, increasing conversion chances.
Analyzing Success Metrics to Optimize Strategy
Data-driven decisions are crucial to ensure every step taken is toward success. Instantly offers comprehensive analytics to help you optimize your lead generation strategy. The platform provides real-time data on email open rates, click-through rates, and other vital metrics.
You can review and strategically adjust your campaigns with this data for better results in the future.
Scale Your Efforts Without Compromising Quality
The most compelling advantage of using Instantly is its ability to help you find and contact leads at scale without sacrificing the quality of those leads.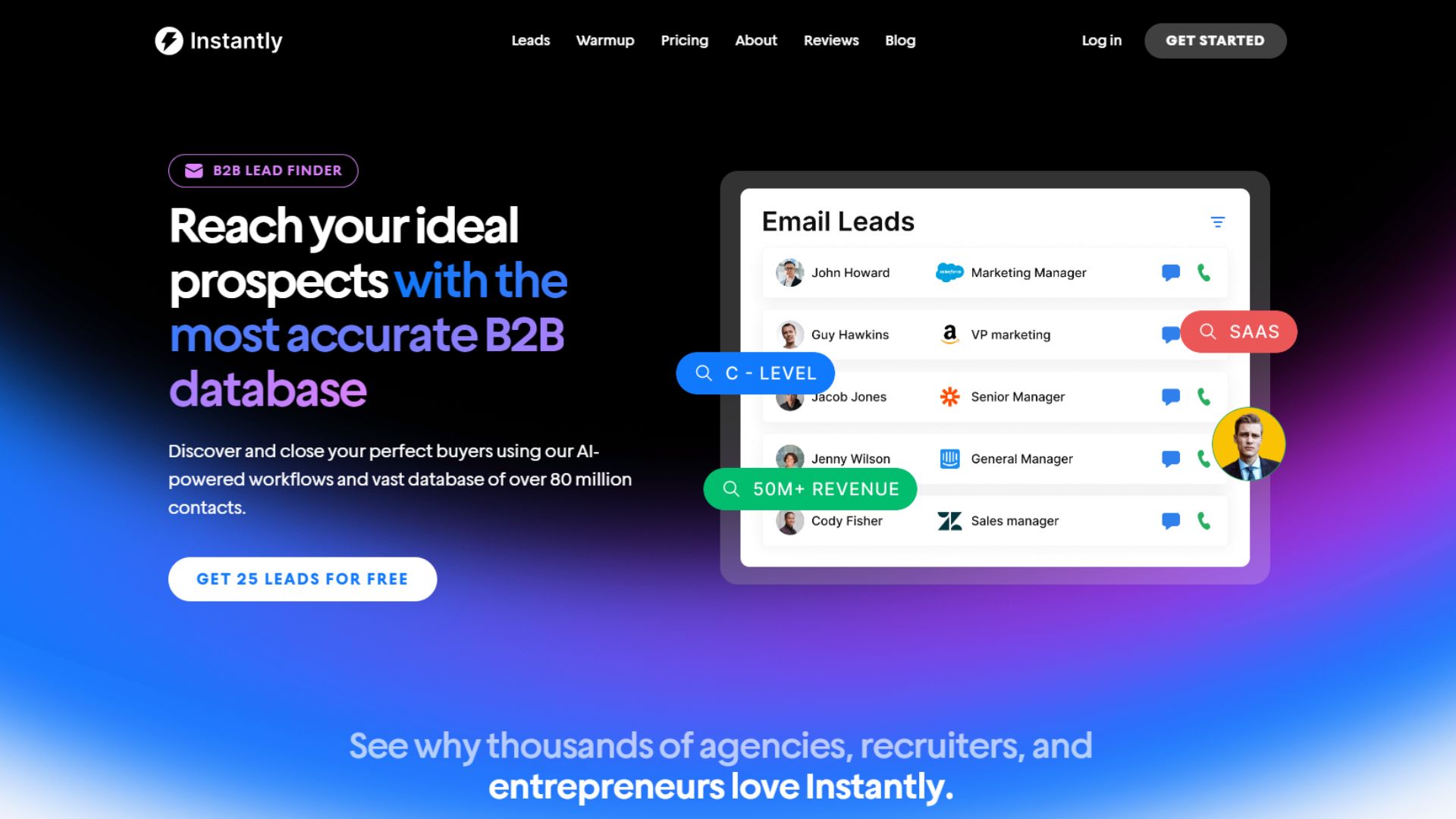 It's not just about spamming inboxes; it's about making real connections. Instantly's automated system ensures that you're always connecting with leads most likely to convert and doing so as efficiently as possible.
Key Takeaways
In a nutshell, Instantly offers a comprehensive, AI-powered solution for finding and contacting quality leads at scale. Its suite of features is designed to make lead generation at scale easier and your business more successful.
With Instantly, you can:
Find abundant and significant leads that align perfectly with your goals.
Craft AI-powered effective and personalized cold and warm-up emails.
Ensure automated follow-ups to maintain consistent and meaningful engagement.
Use real-time metrics to continually refine your email outreach strategy.
Extend your outreach efforts without losing the quality leads.