The concept of Metaverse is no longer new in the crypto casino industry as people explore the fusion between the two to enjoy new digital features.
Metaverse is the most advanced and extraordinary development and digitalization effort to date. It has great potential to transform the digital world and how people use the internet today. Metaverse essentially involves a series of digital platforms that power the process of creating digital assets and identities. The interoperable platforms are interconnected and decentralized, allowing users to freely exchange their currencies and make transactions within the Metaverse ecosystem using crypto.
Some of the crypto casinos have integrated Metaverse into their platforms to provide immersive gaming experiences to their users. It can be accessed in various ways, including immersive virtual reality or augmented reality headsets or through personal computers or smartphones that are less immersive. The concept of the Metaverse was first witnessed in Snow Crash, a dystopian novel. The modern idea aims to grant higher accessibility through improved experience to the digital world and commerce. Let's learn more about it and its effect on the crypto casino industry.
Understand the Metaverse
The Metaverse is a vision of what people in the past dreamt of for their future. It is a single immersive, persistent, shared, three-dimensional virtual space where people experience their lives in different ways they otherwise could not in their physical worlds. It has created a world typically designed to be social and highly interactive, requiring users to use their virtual identities through characters or avatars with certain attributes.
Metaverse has given users a sense of ownership through which they can own their assets and where they can also own virtual items like artwork, buildings, and land with their own digital currencies. Metaverse-backed crypto blockchain is highly secured and decentralized, which creates a globally accessible virtual economy that anyone can access with a stable internet connection and participate without fees or regulations of governments or financial institutions like banks.
Current Trends and Adoption Rates in the Crypto Casino Industry
The crypto casino market has been rising due to the popularity of scratch-offs and draw-based instant games across different countries. It has positively affected the growth of the gambling market, which currently stands at $60.63 billion in 2023. The market is expected to grow at 11.34% CAGR to $103.74 billion by 2028. It is mainly due to the higher penetration of smartphones and the internet, which has led to a rise in many mobile-based crypto gaming opportunities. Users enjoy the comfort and convenience of playing games online within the comfort of their homes, using cryptocurrencies which have exponentially driven the market.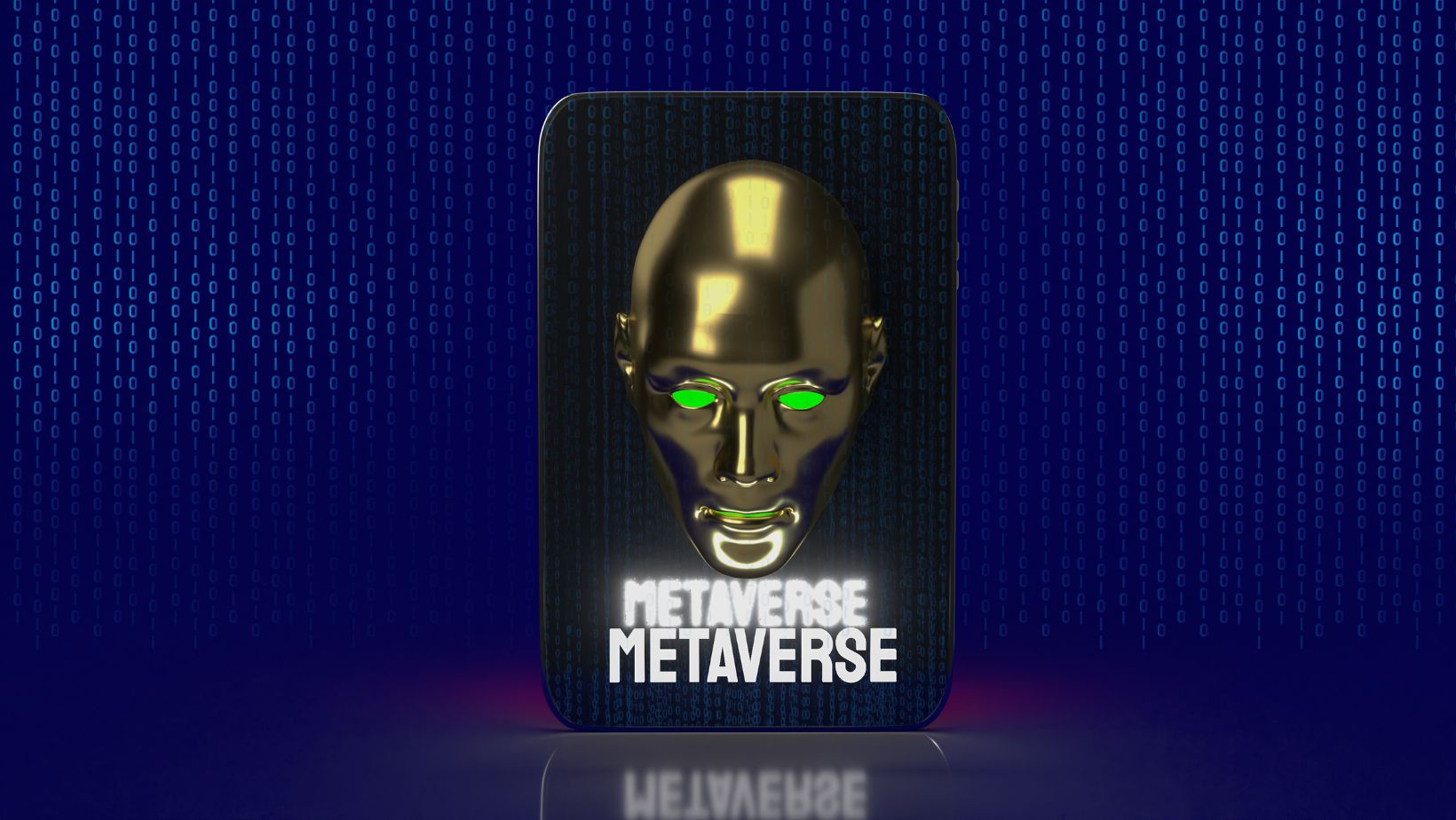 With the advent of blockchain, virtual reality, and mobile gambling, the overall market size of cryptocurrency casinos has increased worldwide. Leading software suppliers like Pragmatic Play and Evolution Gaming have also integrated and contributed to this industry, offering convenience and optimal user experience. As more online casinos concentrate on advancing their platforms to make them more innovative and integrated with Metaverse, these numbers will skyrocket in the next few years.
Synergies Between Crypto Casinos and the Metaverse
The Metaverse is a digital world where users can interact with others and have social connections through avatars. It is a simulated virtual world that primarily mirrors the real world, where users can purchase digital property, play games, carry out their businesses, and much more. It has been made possible using VR (virtual reality) and AR (augmented reality) headsets and modern technologies. It has penetrated the world of crypto gambling and is venturing into other markets.
Integrating Metaverse into the crypto casinos has allowed Meta gamblers to enjoy their gaming experiences on a different level. Crypto slots in the Metaverse have become a favorite among players, offering a wide array of themed slot games with unique visual designs and captivating gameplay. Players can now enjoy a wide variety of themed slot games with unique visual designs and captivating gameplay, all while remaining anonymous and enjoying fast and secure transactions. With the rising popularity of cryptocurrencies, players can now also play slots with crypto, which offers a number of advantages over traditional payment methods.
With the use of blockchain technology, these slots ensure transparency and fairness, providing players with confidence in the randomness of outcomes. Additionally, it allows seamless integration of NFTs, granting players the chance to own rare in-game items and assets, further enhancing their gaming experience, and adding value to their digital collections.
Security and Trust in the Metaverse-Casino Fusion
Online casinos of Metaverse use Bitcoin and other cryptocurrencies as a mode of payment. These digital currencies are the most secure and transparent online payment methods compared to traditional banking options such as debit or credit card payments and bank transfers. Casinos that accept cryptocurrency have integrated Metaverse to make hacking and other criminal activities difficult for any third party through modernized encryption protocols and two-factor authentication.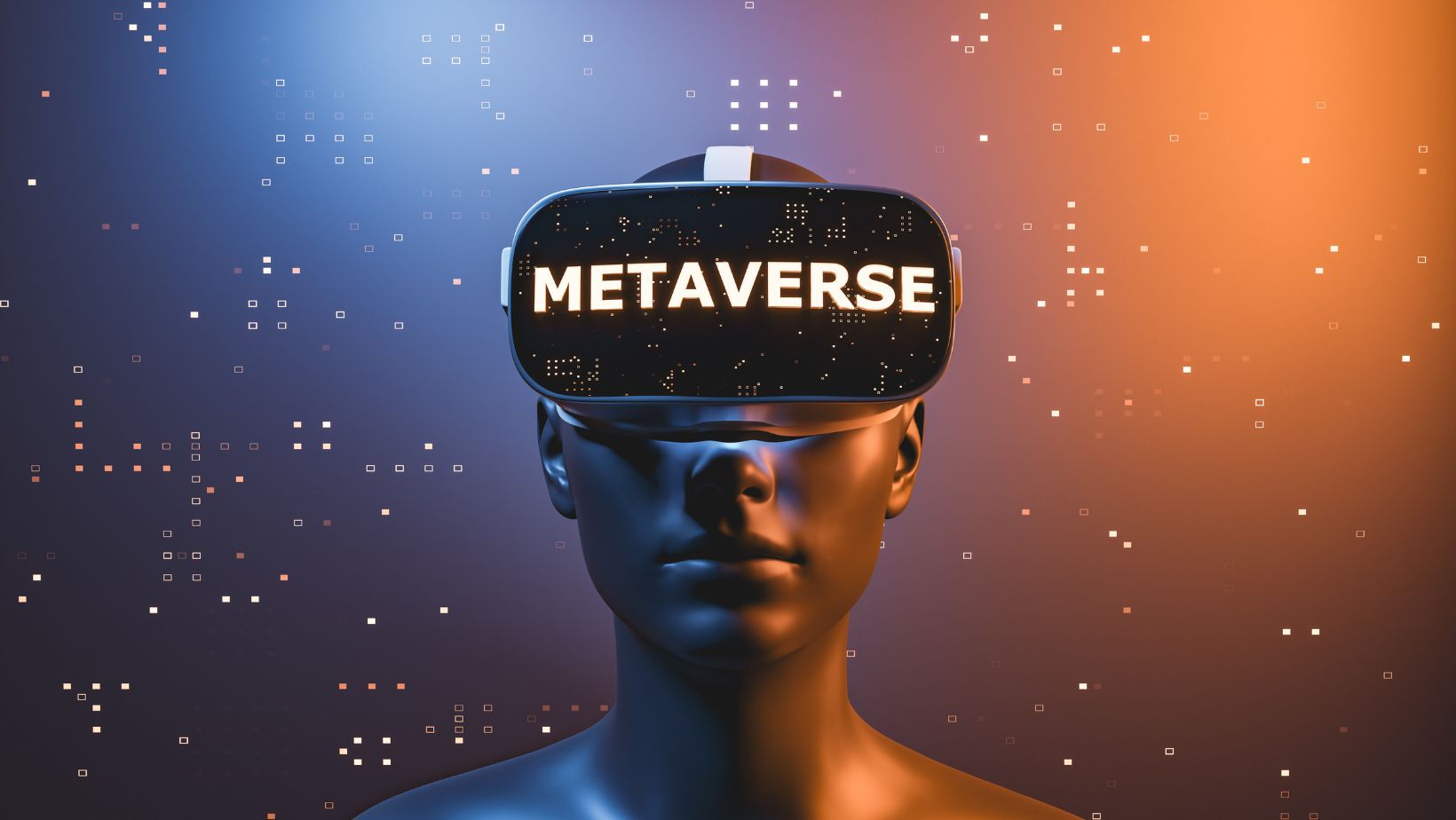 Players can enjoy their digital gaming with real-world elements and worry less about their personal and financial information being stolen. These decentralized platforms also allow players to gamble anonymously, ultimately securing Metaverse casinos from data breaches. The increased level of privacy and anonymity is due to crypto's strong security measures, making these platforms one of the most secure places for players worldwide. Utmost privacy, security, and transparency are provided to meet gamblers' expectations in the Metaverse ecosystem, creating a massive demand for online crypto casinos.
Conclusion
Metaverse offers a promising gaming experience for digital users who wish to experience the online world of casinos. As Metaverse-powered casinos become more popular, it will become much easier to access these platforms from any part of the world. Overall, the Metaverse has become the frontier of the virtual world and the very next chapter of digital life. Learning about the Metaverse and its integration into cryptocurrency casinos can open up profitable opportunities for players to innovate and invest in this virtual universe.