Non-fungible tokens (NFTs) – a form of digital asset that's uniquely identifiable and cannot be exchanged – and blockchain technology have seen an exponential rise in popularity recently and are expected to become a major trend this year.
With gaming being such a large industry, Square Enix President Yosuke Matsuda recently expressed his belief that NFTs and blockchain technology can be used in gaming.
In this article, we will explore how this can be achieved.
Definition of NFTs and blockchain technology
Non-fungible tokens (NFTs) are collectible digital assets or virtual items, generated on a blockchain to represent unique assets. They are secured with cryptographic code and have verifiable scarcity in the form of their unique hash data, stored on a distributed ledger. NFTs can include both tangible and intangible items, from one-of-a-kind artworks and crypto collectible characters to in-game assets like weapons, dance moves, and even virtual real estate.
Blockchain technology is an encrypted ledger system which stores information across a distributed network of computers that cannot be modified due to its incorruptibility. Because of blockchain technology's decentralized nature, it offers transparency when transferring assets between parties. This makes it ideal for creating digital goods with provable provenance and verifying ownership of digital art and virtual goods. NFTs are usually created on blockchains like ethereum which support smart contracts – computer codes that execute automatically when specific conditions are met – to securely store data associated with the asset while verifying provenance by confirming the originator's ownership over the tokenized asset.
Square Enix president believes NFTs and blockchain tech will be a "major trend" this year
In an interview conducted by Sora News, Square Enix President Yosuke Matsuda expressed his views on the adoption of non-fungible tokens (NFTs) and holographic technology in gaming. He declared that Square Enix is looking at and evaluating both technologies, but he believes it's too early to decide whether they should be adopted.
Matsuda stated that Ethereum-based NFTs as well as blockchain technology have become more active recently and he cites their potential application for content distribution. However, apart from this potential application, he believes that the difficulties to reliably implement it remain, citing the transaction pressure on blockchains as a main issue. In addition, this technology is currently used for small-scale projects; issues still need to be addressed for widespread adoption across game content.
He also expressed his views on holographic technology; however, like with NFTs and blockchain technology, he concluded that further evaluations are needed before determining its feasibility in gaming. Although Matsuda believes both these technologies can bring interesting advancements to gaming, the current implementations remain difficult to adopt into large projects due to reliability issues.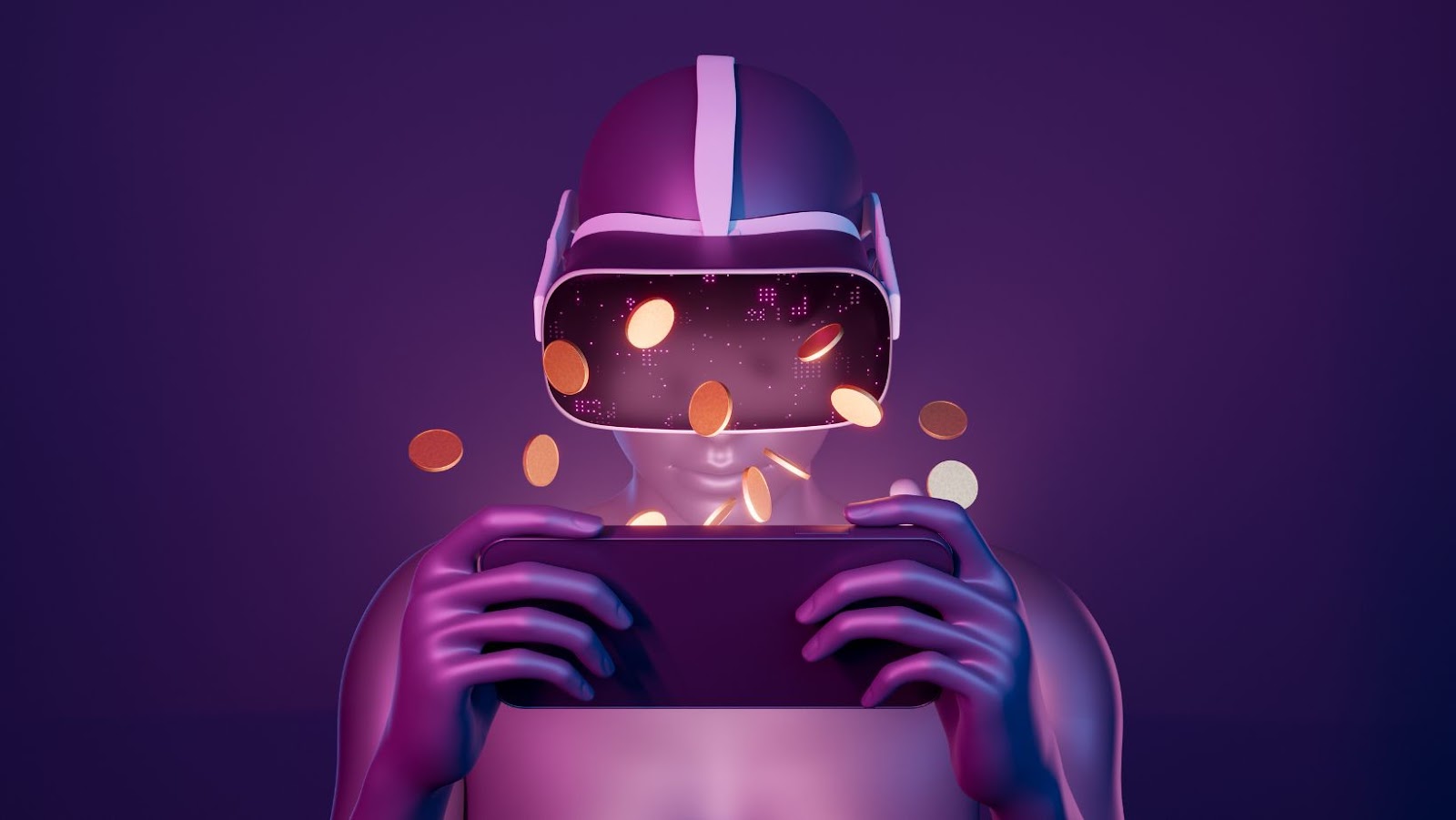 NFTs and Blockchain Technology in Gaming
With Square Enix president believing that NFTs and blockchain technology will be a major trend this year, it's no surprise that game developers are looking into how this could benefit their games.
NFTs, non-fungible tokens, and blockchain technology can provide a unique digital asset, an in-game asset, or a digital collectible, among other possibilities.
This article will discuss how developers could implement NFTs and blockchain technology into their games.
Benefits of NFTs and blockchain technology in gaming
Non-Fungible Tokens (NFTs) and blockchain technology are two important technological approaches that are transforming how gaming systems operate. NFTs are a type of digital asset that is unique in its own right, meaning they cannot be exchanged with other tokens or counterfeit like physical items. As a result, NFTs can be used to represent in-game items, game currencies and even complete games themselves. Additionally, NFTs can represent music, artwork, collectibles and much more.
On the other hand, blockchain technology is an evolving distributed ledger that can securely store transactions between multiple parties without centralized control or regulation.
The benefits of using both NFTs and blockchain technology within the gaming industry include improved security and trust, greater user participation and engagement levels from gamers, and enhanced usability. Fraud becomes almost impossible with secure storage of encrypted data such as assets' current ownership status for every transaction conducted on the chain through smart contracts. On top of that, non-fungible tokens ensure a certain level of ownership amongst users over their digital inventory items which were not achievable before due to physical limitations associated with traditional gaming systems. Additionally, leveraging advancements in blockchain technology has enabled the implementation of scalable multi-player games with high availability to users worldwide while tokenization has ushered in a new era of monetization options for any type of virtual goods or services transacted within games environments.
Finally, another bonus offered by non-fungible tokens & blockchain technology supported ecosystems is the ability to open up new streams & forms of interaction amongst players in recent times unknown without these building blocks – including trading activities beyond national boundaries without worrying about foreign exchange transactions or identity theft enabled by programmable logic via smart contracts deployed onto public networks like Ethereum. This has spawned numerous "gig economies" supporting gamers monetizing their craftship & allowing them to reap from them when options such as streaming become increasingly popular around the world. This could also create new job opportunities for interested developers looking to innovate on these building blocks further into next-generation interactive platforms.
Examples of games using NFTs and blockchain technology
Non-fungible tokens (NFTs) and blockchain technology have been gaining a lot of traction in the world of gaming. These technologies enable digital scarcity, interoperability, and ownership which could revolutionize the gaming industry by providing players unprecedented levels of security, transparency, and control.
NFTs are unique tokens that exist on the blockchain and represent a certain asset. This could be anything from traditional assets such as real estate or cars to virtual collectibles such as items in video games. Through NFTs and blockchain technology, players can track the ownership of these assets and trade them securely over networks that are resistant to tampering or interception. This can open up new opportunities for players wishing to trade their collected game items for profit or keep track of rare virtual objects for bragging rights.
Some examples of games currently using NFTs and blockchain technology include:
CryptoKitties: CryptoKitties is a game focused on collecting, raising and trading digital cats that are secured using NFTs.
Gods Unchained: Gods Unchained is an online card game built on the Ethereum blockchain that uses NFTs to track card ownership
Etherbots: Etherbots is an online battle game designed with users' collections of customizable robots all tracked using NFTs
Axie Infinity: Axie Infinity is a tactical battle RPG where users collect, raise, battle and trade fantasy creatures secured using NFTs
Wizardry Foundry: Wizardry Foundry is a tabletop miniatures game that uses NFTs to track in-game characters, physical miniatures and more
Kingdoms Reborn: Kingdoms Reborn allows players to trade land parcels secured through blockchain technology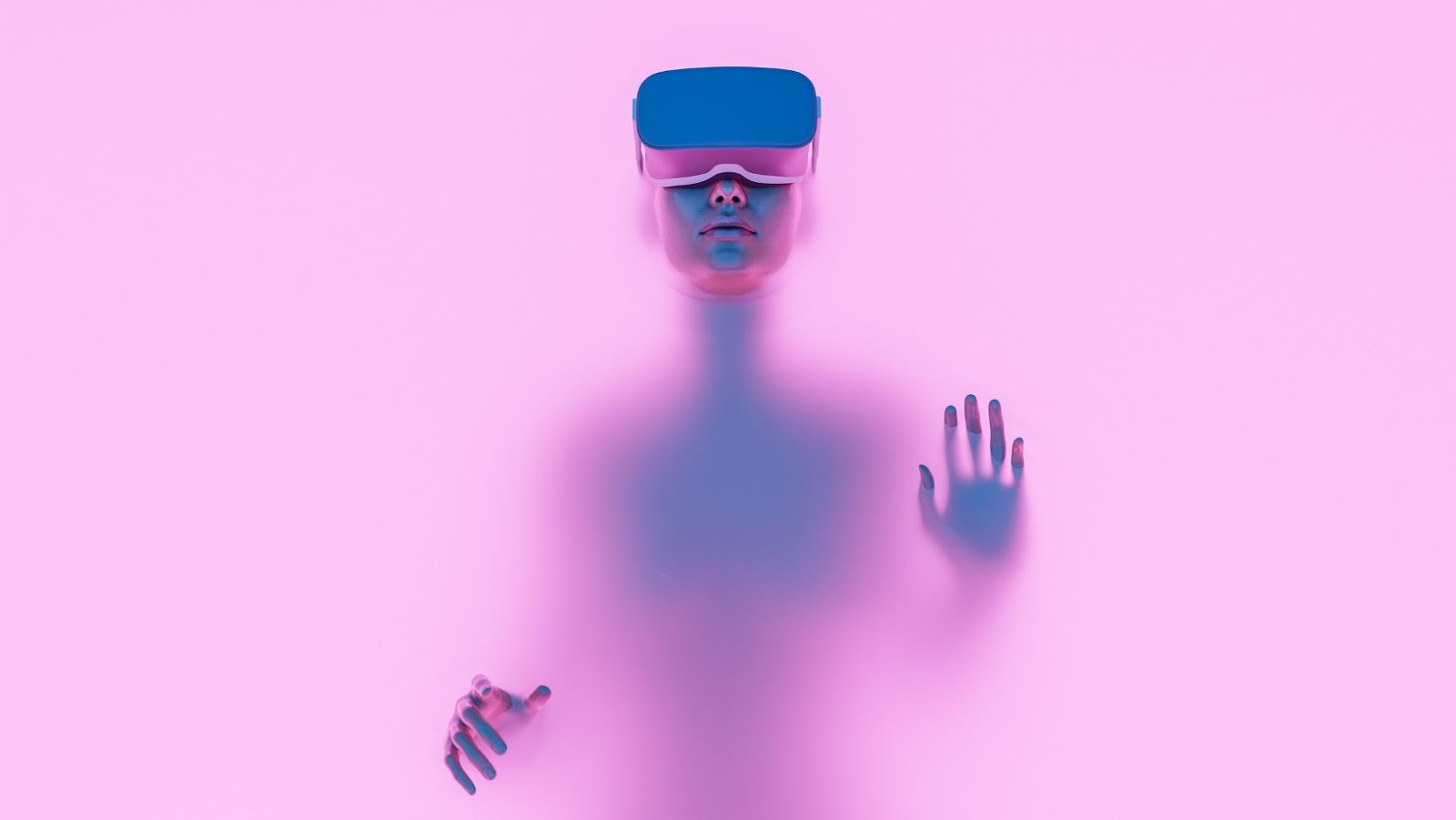 Challenges of NFTs and Blockchain Technology in Gaming
The gaming industry is on the verge of a major revolution as the combination of blockchain technology and NFTs has the potential to offer players new opportunities.
Square Enix president Yosuke Matsuda has recently stated that he believes NFTs and blockchain tech will be a "major trend" this year, but this combination also comes with some challenges.
In this article, we'll explore some of the biggest obstacles that blockchain and NFTs face in gaming.
Security issues
Security is one of the most important concerns with using NFTs and blockchain technology in gaming. Despite the immutable nature of a blockchain, vulnerabilities such as Distributed Denial-of-Service (DDoS) attacks, and faulty hardware or broken app code can provide an entity with access to a user's shared data across multiple nodes. If a malicious actor gains access to this data, they could steal coins or tokens, change information inside games, or create false messages.
Additionally, because smart contracts are tamper-proof (their code cannot be modified or changed once deployed), it can be difficult for developers to push updates that may address issues within the game, including bugs and other vulnerabilities. This means that users are at risk of having their assets stolen if the game is not properly secured.
Due to these risks, companies like KeyoCoin have implemented advanced security procedures such as KMS encryption for NFTs and hosting games on an enterprise-grade infrastructure on secure servers in the cloud. Additionally, security audits by independent firms should be conducted regularly in order to ensure the integrity of any NFT and blockchain technology used in gaming.
Regulatory issues
The introduction of Non-Fungible Tokens (NFTs) and blockchain technology into the gaming industry could lead to a range of legal, ethical and regulatory issues due to their new complexities and the lack of mature laws in many jurisdictions. These uncertainties create numerous challenges for game developers and publishers.
One of the biggest regulatory questions is how game assets can be taxed in a decentralized setting. In most cases, taxes are based on locations or where profits have been generated as opposed to where users are located, which with NFTs is difficult to determine as they could be transferred multiple times around the world in seconds. Another issue is that all NFT transactions involve network fees which will also be subject to taxation.
Another challenge is related to privacy policies. For example, game developers must ensure that any data collected from users comply with key data protection regulations like GDPR and CCPA, ensuring rules regarding purpose limitation, storage limitation, accuracy and access rights are strictly applied. Similarly, clear consumer terms must be established for the transferable nature of virtual objects through smart contracts on a blockchain network that would not otherwise exist without these decentralized technologies.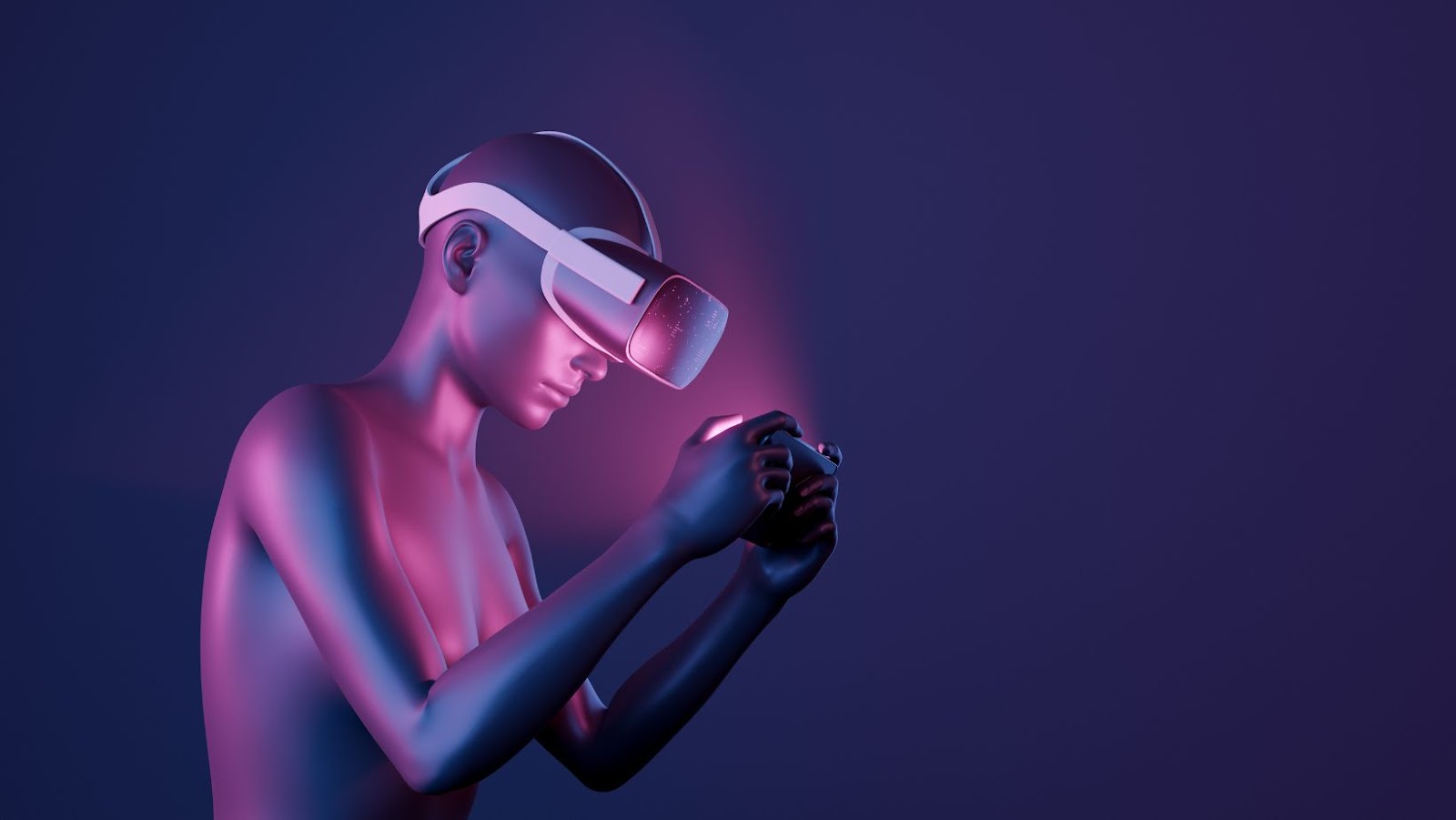 Scalability issues
Scalability is one of the major challenges that blockchain-based projects and networks have faced. It refers to the ability of an application or system to handle high levels of input/output operations quickly, as well as its capability to scale up or down as needed to handle an increasingly-higher number of users. For example, the games that use blockchain technology need to have a certain level of scalability to operate efficiently, otherwise they may suffer from sluggish performance issues that can lead to user dissatisfaction.
Blockchain networks and distributed ledgers are typically designed for trustless transactions, not large-scale gaming applications. As a result, creator teams developing games with NFTs may find it difficult to construct their products with high scalability efficiency. Furthermore, since these games are built on decentralized systems, developers will likely require powerful networks and larger financial investments for their projects to be sufficiently viable for public consumption.
The partitioning of data across multiple nodes also adds an extra element of complexity in comparison with traditional game development as the data must be shared across multiple computers while at the same time maintaining adequate security protocols. However, several protocols such as Ethereum's Plasma or Plasma Cash and various scaling solutions such as Liquidity Network have been developed that enable faster transaction processes so that the performance capabilities can be considerably improved.
Conclusion
The use of NFTs and blockchain technology in gaming can revolutionize how games are created, distributed and played. While there are some potential drawbacks and risks, such as lack of clear regulations, NFTs and blockchain technology offer numerous advantages, such as improved security and transparency.
This means that Square Enix president's prediction that NFTs and blockchain tech will be a "major trend" this year is likely to come true.