Wondering how to pick the best workflow management system? Perhaps you're unsure about which area of your business to automate. Alternatively, you might be looking for a company-wide solution. You may even be uncertain about whether or not you actually need automation software.
If any of these scenarios apply, don't worry. This short guide walks you through the process of finding a platform that meets the precise needs of your business. By the time you've finished reading, you'll be confident enough to pick a provider that works for you.
Locate Inefficiencies in Your Existing Document Workflow
The first step in picking a workflow management system is to identify processes that can be improved.
Generally speaking, this stage has three aspects:
Identify routine manual tasks that don't require a high level of skill: Recurring low-skill tasks, such as data entry, general accounting, and some aspects of customer service are prime candidates for automation.
Measure which tasks consume the highest amount of employee time: Tasks that require multiple hours of employee input per day often represent the areas where it is possible to make the fastest, most financially beneficial automations. Even if only parts of these processes can be automated, the gains can be significant.

Evaluate integrations within your current suite of business apps: Integrations are essential when it comes to automation and allow for the seamless transfer of data between platforms. Is your existing tech suite fully integrated? If not, consider opting for solutions that can be connected.
Determine Which Areas Can Be Automated or Semi-Automated
After pinpointing areas for improvement in your current workflow, identify opportunities for automation. Generally speaking, most document workflow management apps enable you to partially or fully automate the following tasks:
Document creation: Document creation is facilitated by the use of pre-written templates, team collaboration spaces, reusable assets (images, videos, blocks of text, etc.), and approval notifications.
Recipient tracking: Recipient tracking is made possible by email and document analytics. Receive notifications when a client has received, read, and approved an invoice, contract or proposal and specify automatic responses.
Follow-up correspondence: Schedule automated follow-up reminders for unresponsive clients. You can also create notifications to alert you to contracts due for renewal.
Pick Document Workflow Process Software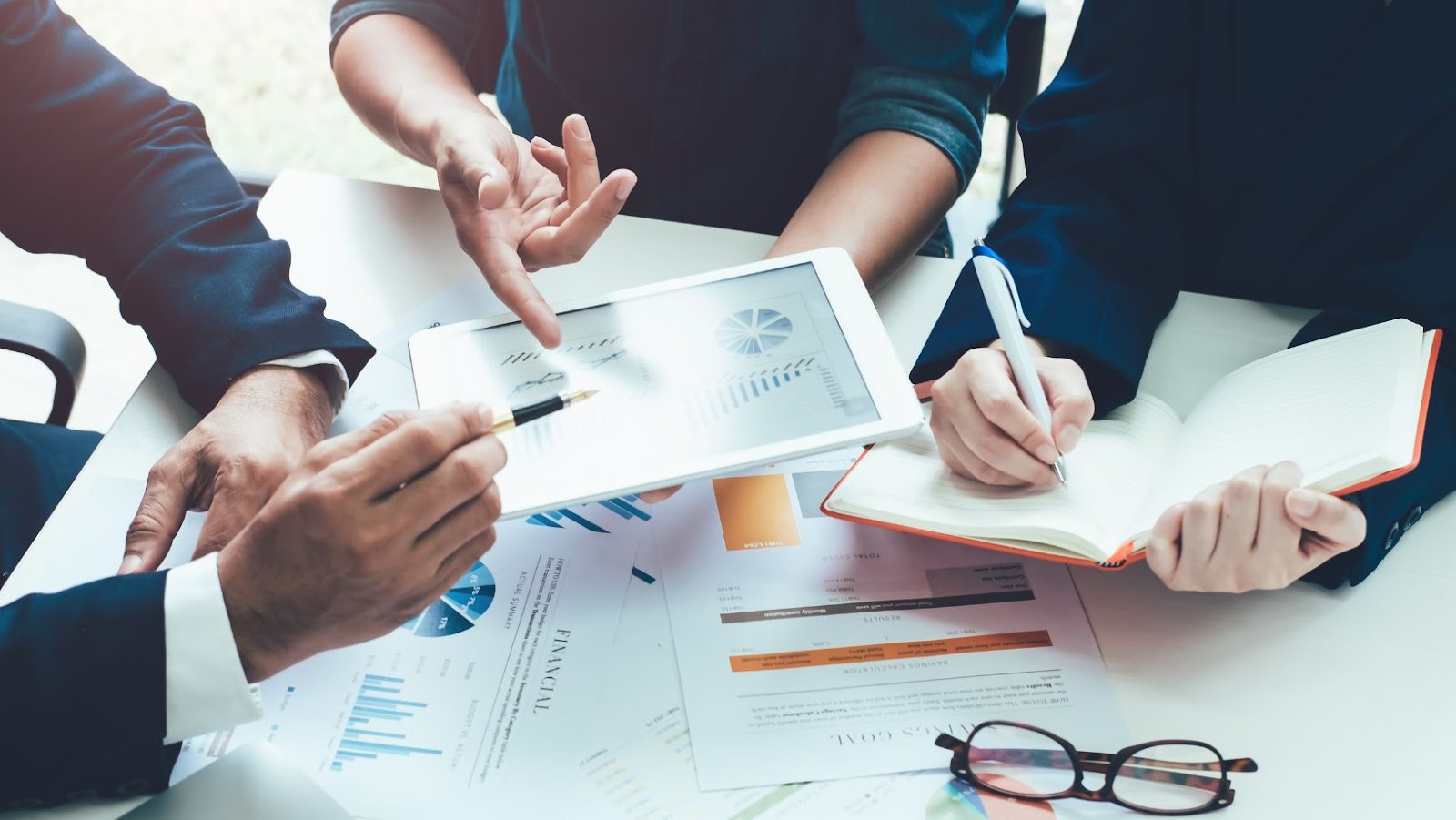 Here are concise reviews of four of the main document workflow automation apps currently on the market:
PandaDoc: PandaDoc is an all-in-one solution that includes all the tools businesses need to automate swathes of the document management process, from creation through to delivery. It offers the industry's best long-term free plan alongside subscriptions for small, medium and enterprise businesses.
Basware: Basware is a global company that specializes in invoice management. The platform boasts an array of powerful features, including AI-driven automation, discount management and compliance tools. Basware caters to larger businesses, so if you have enterprise-level invoice management needs, contact the sales team to discuss pricing.
Conga Contracts: Conga Contracts is a document management app that includes all the core functionality you would expect from a solution of its type, including electronic signatures, document generation, and revenue analytics. If you rely heavily on Salesforce, Conga provides a dedicated and powerful integration. Contact the sales team to organize a demo.
GetAccept: GetAccept is designed for teams dealing with sales-related documents. As such, the platform includes numerous sales features alongside standard document management functionality. These include a dedicated sales dashboard, SMS messaging and conversion-focused reporting metrics.