On April 10th, the Chinese State Administration for Market Regulation issued a ruling fined the Chinese e-commerce giant Alibaba a whopping 2.8 billion dollars for violating China's antitrust law. This ruling marks a major development in the Chinese antitrust case against the tech giant, and has sparked a heated debate among legal experts and industry commentators.
This article will provide a closer look at this landmark ruling, explore its implications on China's antitrust law, and discuss potential outcomes:
Overview of the Antitrust Case
The Chinese government has fined Alibaba Group Holding Ltd 18.2 billion renminbi ($2.8 billion) for violating competition law and ordered it to strengthen oversight of its platforms and arch-rival Tencent Holdings Ltd.
The antitrust case marks China's largest-ever fine about anti competitive behaviour, surpassing the 6.1 billion renminbi penalty imposed on Qualcomm Inc in 2015, and extends a recent regulatory crackdown on some of the country's top companies including regional e-commerce giant Pinduoduo Inc and fintech giant Ant Group Co Ltd.
The case against Alibaba arose as part of an investigation into the company's alleged monopoly practices that began in December 2020 following reports that it was abusing its market dominance by pressuring merchants to maximise their presence on the company's e-commerce platforms over those of rivals. At issue were the various ways in which Alibaba allegedly used its dominant position to lessen or eliminate competition from competitors, including through:
Exclusivity clauses that prevented merchants from doing business with rival platforms and from promoting different sales channels simultaneously;
Provisions blocking access between different merchants;
Variable pricing policies that pushed consumers away from lower-priced retailers;
Other unfair contract terms or abuse of market dominance providing preferential treatment for its group companies or affiliates.
The investigation concluded that these actions violated two provisions under China's Anti-Monopoly Law – section 5 which prohibits entities with a dominant market position from indulging in certain conduct hindering fair competition and section 6 which provides sanctions against entities using agreement, decision or concerted action that might influence market prices or exclude competitive traders.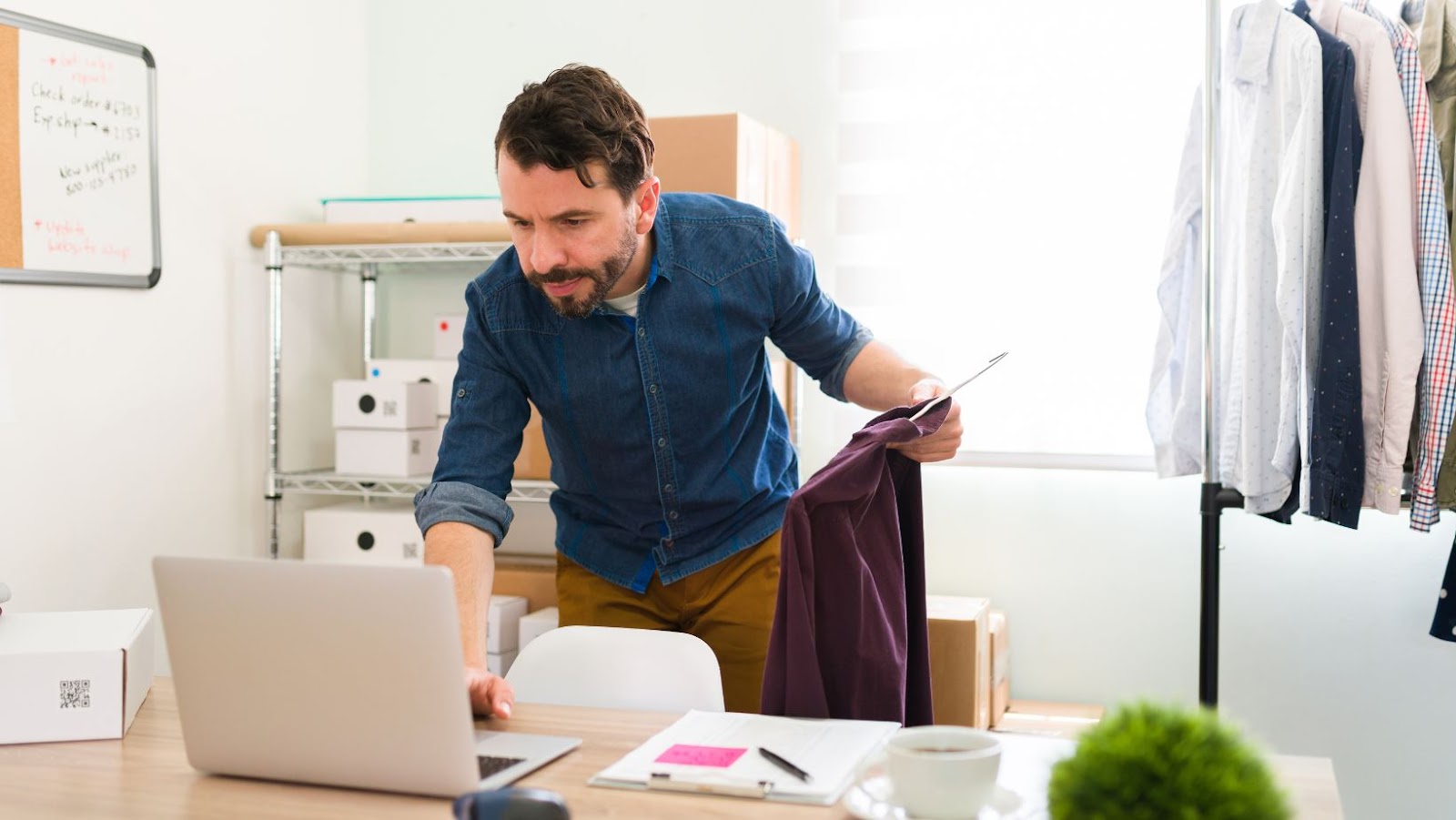 As a result of these findings, regulators penalised Alibaba by slapping it with a fine equivalent to 4% of its 2019 domestic revenues and issuing "rectification instructions" ordering it to revise business regulations and rectify its illegal activities immediately.
Background of the Case
In December 2020, the Chinese government announced that it was fining Alibaba Group Holding Ltd a record $2.8 billion for violating anti-monopoly laws. This marked the largest antitrust fine ever imposed in China, and one of the most significant antitrust cases the Chinese government has ever launched.
In this article, we'll look at the case's backstory and the antitrust violation's specifics.
History of Alibaba and Its Market Dominance
Alibaba first emerged on the Chinese market in 1999 and rapidly rose to become one of China's most influential technology companies. Initially, it was an online retail firm and moved into other areas such as banking, entertainment and offline retail. Then, in 2014, Alibaba became a publicly traded company and quickly rose to dominance on the Chinese market, becoming a "picturesque example of Chinese entrepreneurship" by 2018.
Despite its increasing size and influence, Alibaba has drawn scrutiny from regulators due to its control over non-competing markets through its different subsidiaries. For example, it has been estimated that Alibaba controls 82% of China's online retail market (as of April 2020) while also occupying large portions of the payment systems and advertising markets. On top of this, its close ties with affiliate companies Tencent Ltd., Meituan Dianping, Pinduoduo Inc., JD.com, Inc., Baidu Inc., Xiaomi Corporation and Ant Group Co Ltd grant it significant power over the domestic economy.
The Chinese Government's Antitrust Investigation
The Chinese government launched an antitrust investigation into the e-commerce empire of Jack Ma, co-founder and former chairman of Chinese tech giant Alibaba Group Holding Ltd. It is alleged that Alibaba violated anti-monopoly laws by imposing strict terms on merchants which hindered fair competition.
In December 2020, the State Administration for Market Regulation (SAMR) fined Alibaba 18.2 billion yuan ($2.78 billion), or 4 percent of its 2019 domestic revenue for antitrust violations. This is one of China's biggest antitrust penalties as it cracked down on practices that gave the company a dominating advantage in its market position and pushed out smaller competitors.
Chinese authorities have accused Alibaba of taking advantage of its power in the online retail market to limit price competition from rivals and levy unfair restrictions on retailers operating in its e-commerce ecosystem through several methods such as:
Selective boycotts
Contract violations
The investigation uncovered practices now prohibited by Chinese law before Beijing's enforcement of new anti-monopoly rules over two decades ago aimed at ensuring fair competition across sectors ranging from media to technology and retailing.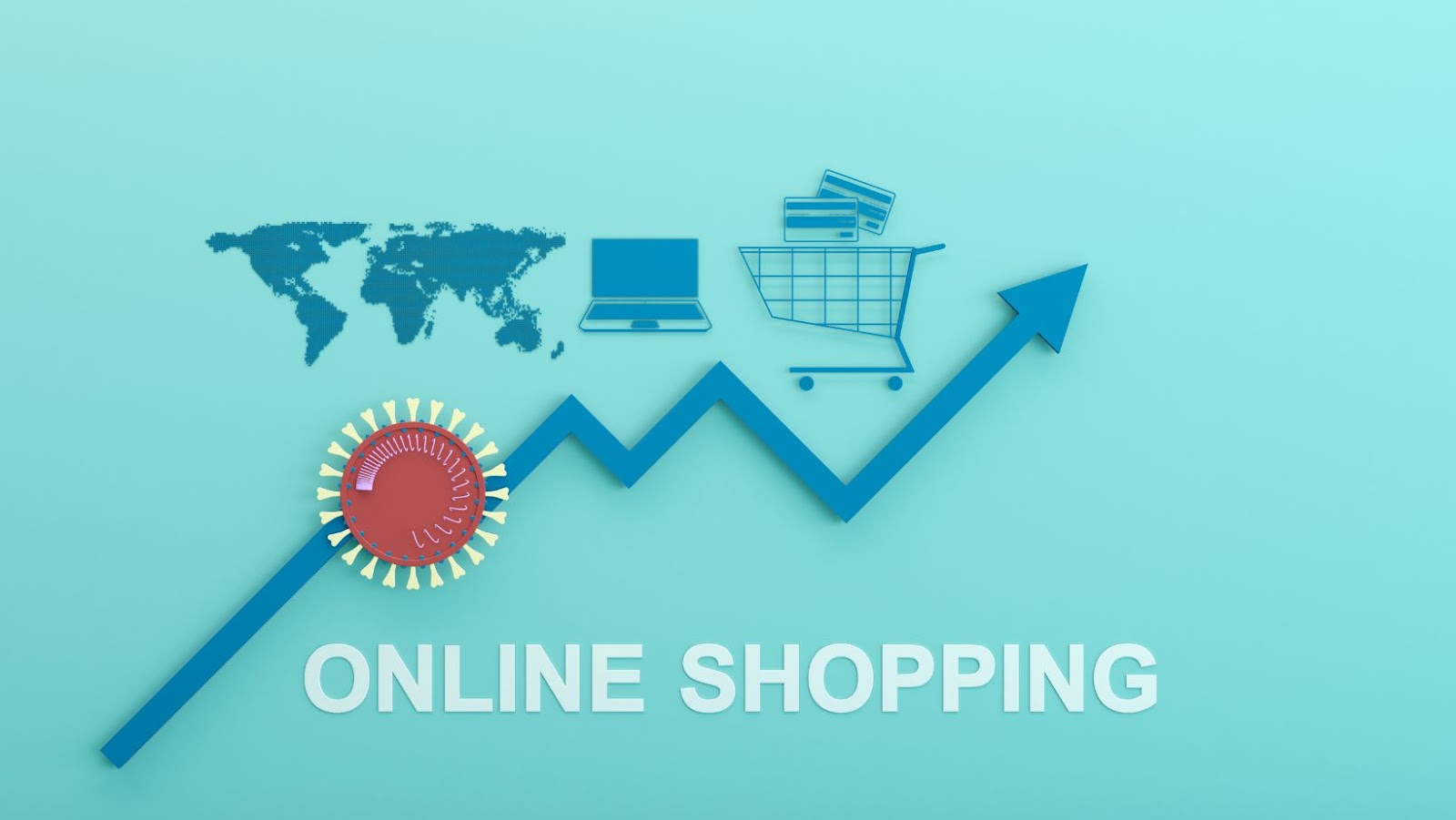 Beijing has also called out other internet giants such as Tencent, Baidu and ByteDance for monopolistic practices; however, Alibaba has thus far borne the brunt of investigations due to its dominant position in the country's digital economy where it accounts for more than half of all online sales transactions according to Bloomberg News estimates.
China Fines Alibaba $2.8 Billion in Landmark Antitrust Case
China has fined Chinese tech giant Alibaba $2.8 billion in a landmark antitrust case, making it the largest fine ever imposed by the Chinese government. The fine comes from a lengthy investigation into Alibaba's exercises of market dominance in areas such as online retail, cloud computing, and online advertising.
Let's take a look at some of the details of the fine:
Amount of the Fine
On Saturday, April 10, 2020, Chinese regulators imposed a fine of $2.8 billion on Alibaba Group Holding Ltd., China's largest e-commerce company and its most powerful firm. The penalty was part of an antitrust investigation to curb the company's anti-competitive practices.
The State Administration for Market Regulation (SAMR) found that Alibaba had abused its market dominance in recent years, hindering competition in the country's market and limiting consumer choice. According to SAMR, between 2015 and 2019 Alibaba used various tactics to limit competition, such as requiring merchants on its Taobao and Tmall platforms to join exclusive commercial deals that blocked new entrants into the online retail market in China.
As part of the penalty, the company must pay a fine equivalent to 4 percent of its annual revenue from 2019–the highest Antitrust fine ever imposed by China–and restructure certain parts of its business. The company has also been ordered to improve management systems and enhance internal control mechanisms over commerce policies/regulations.
Conditions of the Fine
On April 10, 2020, the Chinese State Administration for Market Regulation (SAMR), China's primary agency tasked with enforcing antitrust laws, imposed a fine of USD 2.8 billion on Alibaba Group for unfair competition in its online retail business.
The action was taken after the conclusion of an investigation into Alibaba's unfair business practices that included discriminatory conditions and activities to exclude and restrain both merchants and brands from other online platforms by leveraging its market power.
In addition to the fine, which amounts to 4% of the company's domestic revenue in 2019, Alibaba is required to conduct comprehensive self-examination and make improvements such as:
Rectifying its policy of "choosing one from two" (requiring merchants to select either Tmall or Taobao as their sales platform).
Measures restricting competitive online platforms.
Ensuring that consumers know that merchants can operate on multiple platforms without fear of discrimination by Alibaba.
If any future violations occur about these conditions, additional penalties will be applied without prior warning.
Impact of the Fine
The Chinese government has taken a decisive step to bring China's e-commerce industry under control through its landmark antitrust case against Alibaba. This fine, which imposed a penalty of $2.8 billion, is considered one of the most significant regulatory actions taken by the Chinese authorities in several years. The penalty certainly has an immense impact on the company's operations in China and the industry at large.
In this article, we will look at how this penalty could affect the Chinese e-commerce industry in the long run:
Impact on Alibaba
Breaking news of the fine imposed by Chinese regulators on the tech giant Alibaba has caused investors to take a second look at the company's place in a highly competitive industry. The $2.8 billion antitrust penalty, one of the heaviest fines ever levied in China, has raised serious concerns amongst investors and consumers.
Alibaba is one of China's largest online marketplaces and accounts for more than half of the country's e-commerce sales volume. However, after news of the fine broke, its share prices fell by 7%. This drop in stock value was further compounded by reports that Chinese regulators are now looking into other e-commerce companies' pricing practices.
The anti-competitive practices for which Alibaba was fined included forcing exclusive dealing arrangements on merchants and forcing merchants to buy their advertisements from their platform. This ruling signals an increased regulatory oversight over businesses whose operations have become dominant in an expanding market. Many expect similar action against other major online marketplaces such as JD.com and Pinduoduo.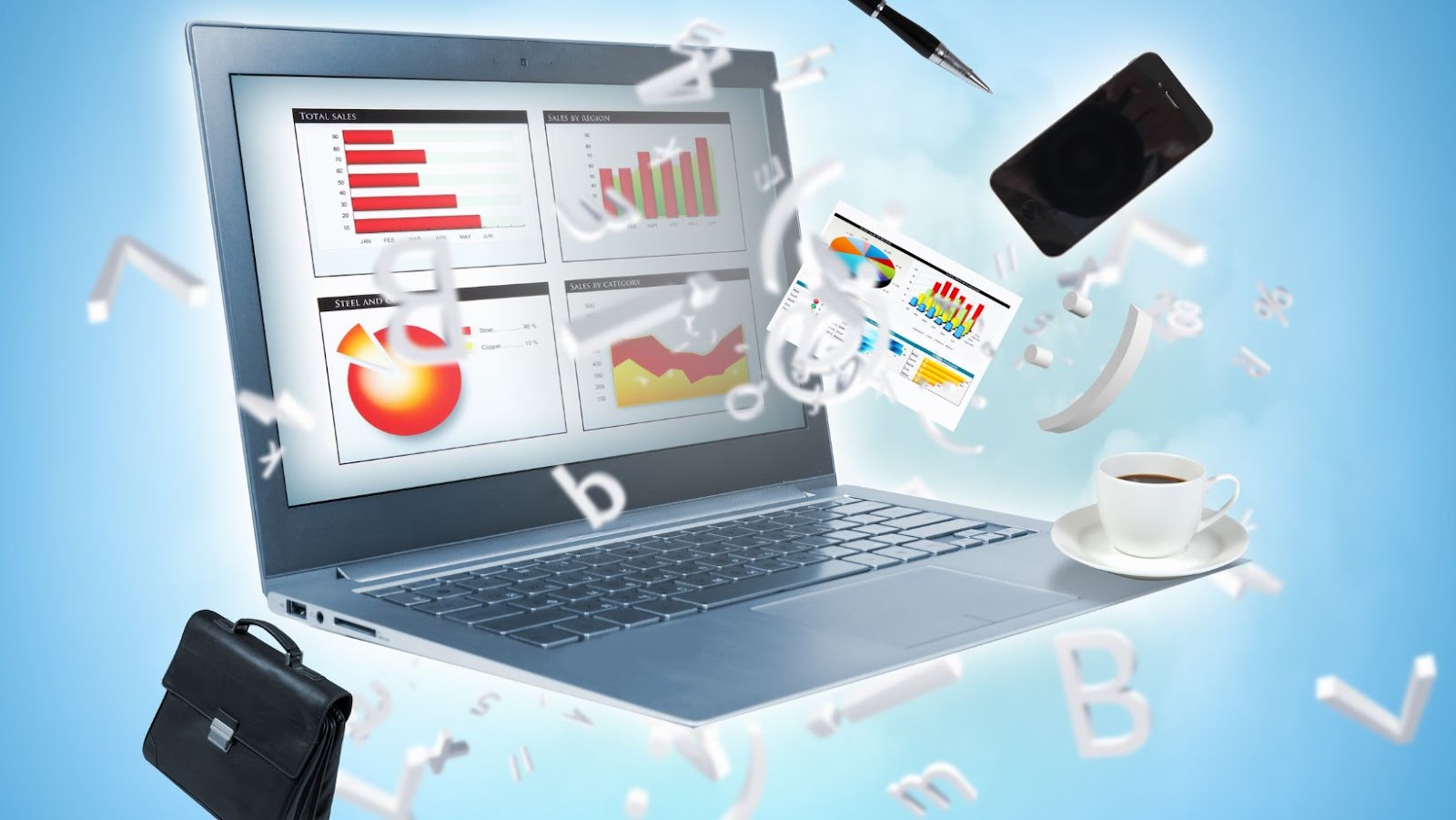 It remains to be seen how long it will take for Alibaba's share prices to recover from this latest blow and if they will remain competitive within China's rapidly evolving marketplace environment or drift away into lesser importance due to this hefty fine and increased scrutiny.
Impact on the Chinese Market
The impact of the fine imposed on Chinese e-commerce giant Alibaba by the Chinese government has been felt strongly by the Chinese market. The record breaking $2.78 billion penalty has significantly affected investor confidence and risks undermining Alibaba's public image in China.
The fine is aimed at safeguarding fair competition in online markets and preventing monopolies, although it does not prevent Alibaba from participating. Instead, it requires the company to address its ongoing antitrust practices more rigorously. This includes:
Revising business policies to comply with local regulations.
Proactively preventing illegal conduct from occurring within its ranks.
For now, investors remain unsure of how this will impact Alibaba's operations in the long run. Still, there is no doubt that this fine will lead to increased pressure from both competitors and regulators on markets and transactions conducted within China by foreign entities such as Alibaba. Consequently, there may be a heightened regulatory environment regarding other market activities across the country going forward – putting domestic incumbents at an advantage while foreign players face higher compliance costs.
tags = e-commerce titan, e-commerce platform alibaba, sources china alibaba jack mastreetjournal, sources china qualcomm 975m alibaba mastreetjournal, qualcomm alibaba jack mastreetjournal, sources 975m alibaba mastreetjournal, china qualcomm 975m alibaba mastreetjournal, china alibaba jack mastreetjournal, sources qualcomm alibaba mastreetjournal, china 975m alibaba jack mastreetjournal, sources china 975m alibaba jack mastreetjournal, sources 975m alibaba jack mastreetjournal, sources china 975m alibaba mastreetjournal, qualcomm 975m alibaba jack mastreetjournal, sources china alibaba mastreetjournal, sources qualcomm 975m alibaba mastreetjournal, china qualcomm alibaba mastreetjournal, sources alibaba jack mastreetjournal, 975m alibaba jack mastreetjournal, sources qualcomm 975m alibaba jack mastreetjournal, china 975m alibaba mastreetjournal