In this article we will discuss some of the strategies companies like Deliveroo, Uber, and other firms employ to avoid having their workers classified as employees. In addition, companies are trying to establish labour deals with their workers that would prevent them from becoming employees, as this would have several impacts on their businesses from tax implications to having to provide health insurance, and more. In the following sections we will discuss the strategies companies are employing to avoid having their workers become employees and the potential impacts of such decisions.
Definition of "Employee"
The term "employee" is used to describe those who are employed by a company and paid for their services. In the United States, an employee is typically defined as a person who works for a specific employer or has established an employer-employee relationship. However, the definition of employment may vary in other countries.
Employment is generally distinguished from self-employment or freelancing as in the latter, an individual has more freedom to set their own hours and decide when they work without the same formal obligations and rights that come with being an employee. This would include taxation, health insurance benefits, paid time off, minimum wage requirements, protection under labour laws and other employee rights issues.
To determine if a worker is classified as an employee or independent contractor (self-employed), companies such as Deliveroo, Uber and other app-based businesses must consider certain factors such as payment methods—whether it is hourly or based on piece rate—who controls the performance of services being offered—that is whether it's determined by the company or by the worker serving customers independently—and if taxes are withheld from wages. The outcome of this assessment will determine how these companies classify their workers — employees or independent contractors — depending on applicable laws for each jurisdiction.
Deliveroo, Uber, and others Seek Labor Deals to Avoid Workers Becoming Employees
In recent years, companies like Deliveroo, Uber, and other major players in the gig economy have sought to avoid having their workers classified as employees. This has become a contentious issue with workers complaining of unfair wages and working conditions and legal authorities arguing that such companies must legally provide the same rights and benefits to their workers as those of other employers. In this article, we will explore the various strategies these companies are using to circumvent becoming liable to the same labour protections that traditional employers are held to.
Using Contractors and Freelancers
One way in which companies are trying to avoid having their workers classified as employees is by using contract workers and freelancers. This means that the company agrees with a worker or contractor on a project-by-project basis. The contractor is hired temporarily, and they do not become part of the company's payroll.
This arrangement can benefit both parties, as it provides more flexibility with taxes, schedules, and workloads than traditional employment arrangements. It also allows companies to keep their labour costs lower. For example, Uber has used this model to save money on labour costs by hiring contractors instead of employees for their ride-sharing app.
Companies should carefully consider their intentions when hiring contractors and freelancers for short-term projects. In addition, there may be definitions set under laws that can classify any relationship between a company and individual as employment. Therefore, all potential contractual agreements should be scrutinised beforehand to ensure that they comply with the relevant laws.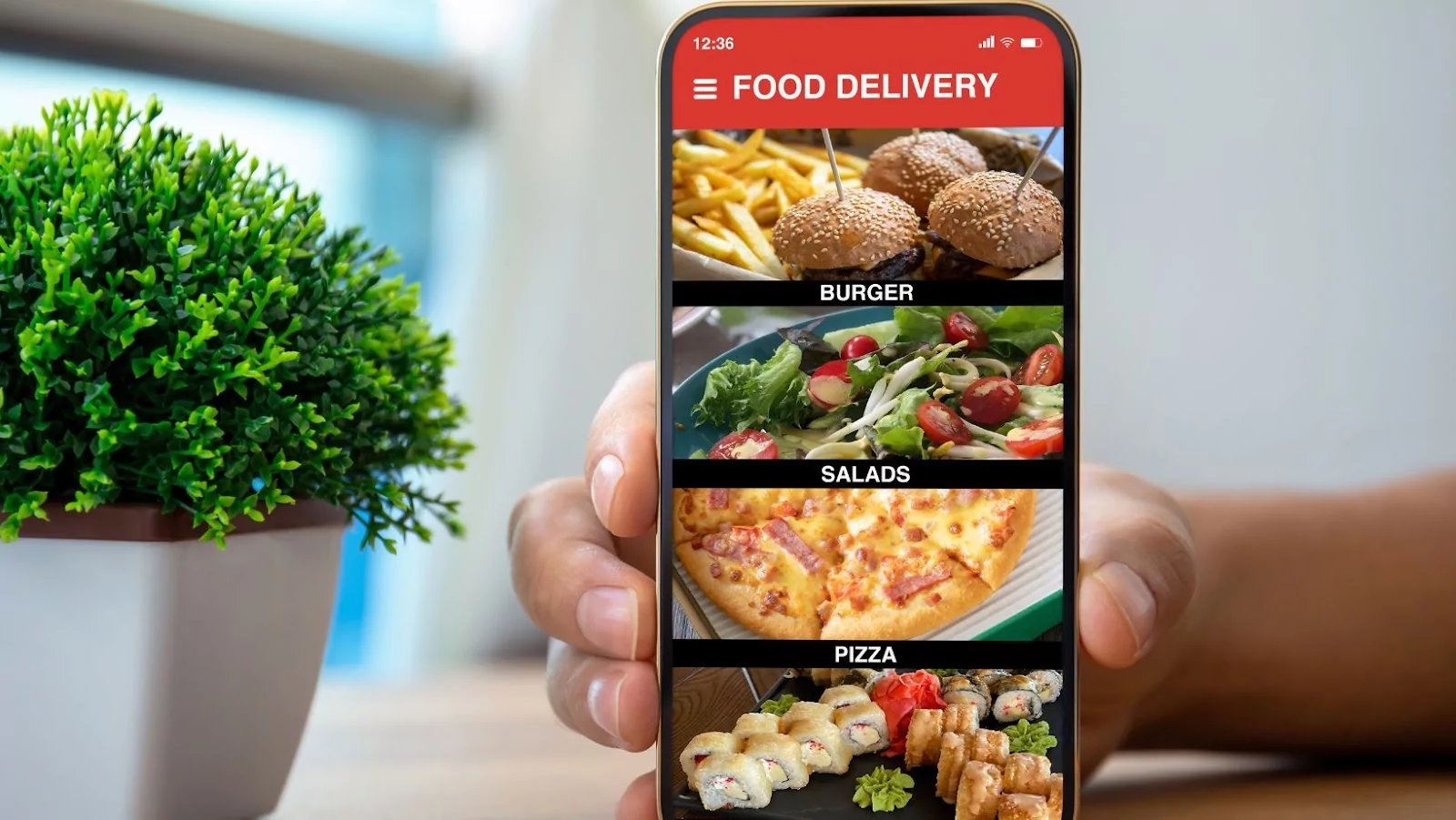 Offering Benefits and Perks
Recently, companies like Deliveroo and Uber have come under fire for offering flexible working arrangements to their "workers" rather than granting them employee status. As such, many of these companies have taken steps to make sure that their workers are not classified as employees.
One way that these companies are attempting to do this is by providing benefits and perks that are comparable to those given to employees. These perks may include discounts on products and services, free meals, and travel vouchers. Furthermore, some companies offer medical coverage or additional support activities such as legal assistance or financial planning programs. By providing a wide range of benefits, these companies can certainly give the impression that they value their workers just as much as they would if they were actual employees.
Another tactic employed by some of these companies is to provide contracts with specific terms regarding the number of hours worked, the rates of pay, and other important details related to the job. This ensures that the worker knows exactly what is expected from them and avoids misunderstandings about whether or not they should be considered employees.
Additionally, some companies have even implemented policies specifically designed to ensure that workers are treated fairly regardless of their classification status. For example, Uber recently rolled out minimum hourly rates for its drivers to better protect them from exploitation by employers looking for cheaper alternatives to staff costs. While this does not guarantee complete protection for its drivers or any other type of worker-classification ambiguity avoidance system in place, it does demonstrate a commitment towards ensuring fair treatment of their contracted staff members.
Creating Employment Agreements
Businesses are beginning to create new, often complex employment agreements as a way to sidestep the increasingly strict labour laws and regulations governing traditional employee and employer relationships. For example, companies such as Uber, Deliveroo, Amazon-owned Deliveroo, and others have crafted unique arrangements that seek to address issues such as wages, benefits, hours worked, and tax obligations without characterising the relationship between their workers and the business as an employer-employee relationship in a traditional sense.
These new types of contracts may vary in their details but generally serve as arrangements that grant companies greater freedom in managing their workforce while providing additional benefits and protections for workers. These agreements may include elements like flexible work schedules or conditions that allow employees to become self-employed contractors when certain services are provided at reduced rates or specific periods.
In sum, these employment contracts are designed to meet two essential goals—fulfilling company needs while allowing workers access to certain benefits from which they might otherwise be excluded if classified as employees. This gives companies significant control over their operations while extended reasonable protection for those who work for them.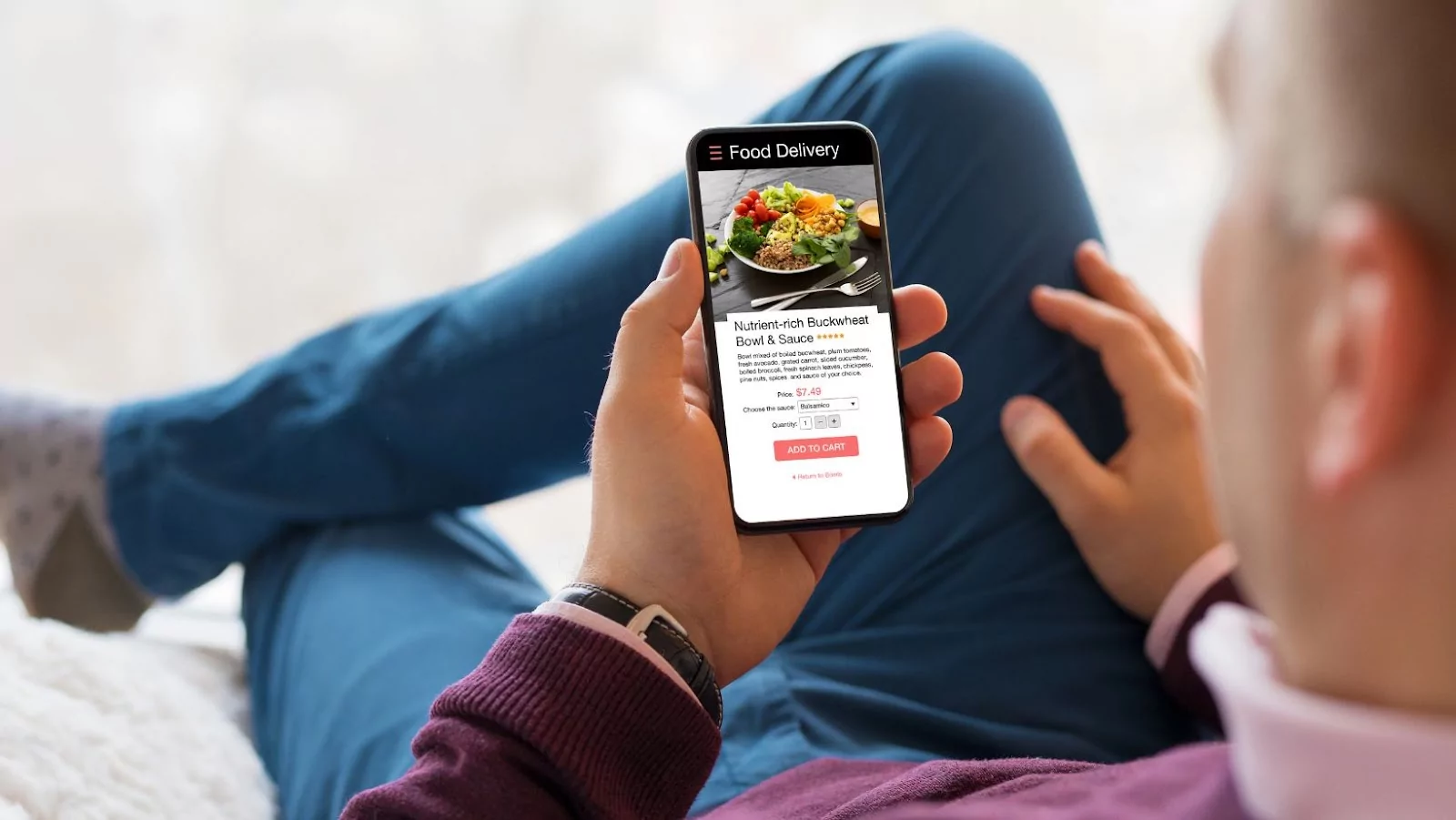 The Legal Challenges Facing Companies
The employment status of Deliveroo, Uber, and other companies' workers has been subject to much debate. These companies have for some time sought to treat their workers as independent contractors, and not employees. This has allowed them to avoid providing certain benefits, such as minimum wage and health insurance, which employees are entitled to. As such, they face legal challenges when it comes to classifying their workers. In this article, we will look at how Deliveroo, Uber, and other companies are trying to avoid having their workers classified as employees.
The "ABC" Test
One of the main legal challenges companies such as Deliveroo, Uber, and other gig-economy companies face is the "ABC" test. The ABC test is a type of employment law that's used to help determine whether a worker should be classified as an employee or an independent contractor.
The ABC test has three components:
A. The worker must be free from the hiring organisation's control and direction in connection with their work;
B. The worker must perform work that is outside the usual course of business for the hiring organisation; and
C. Workers must have their own independent trade, occupation, or business in that field or industry.
If all three criteria are not met, then that particular worker would need to be classified as an employee – meaning they would have certain rights such as minimum wage and overtime pay – rather than just receiving payments for services rendered (which is typical for independent contractors).
Companies such as Deliveroo and Uber are using different tactics to avoid having their workers classified as employees (which would require them to provide rights such as minimum wage and overtime pay). Some tactics may include modifying job titles, rewriting job descriptions, or implementing strict rules around how tasks should be completed. Companies may also use freelance contracts to look like someone is an independent contractor and not directly employed by that company. Finally, to help protect against potential lawsuits regarding misclassification of workers, some companies may also use a "self-employed" label which still allows them some flexibility about paying benefits depending on what state they operate in.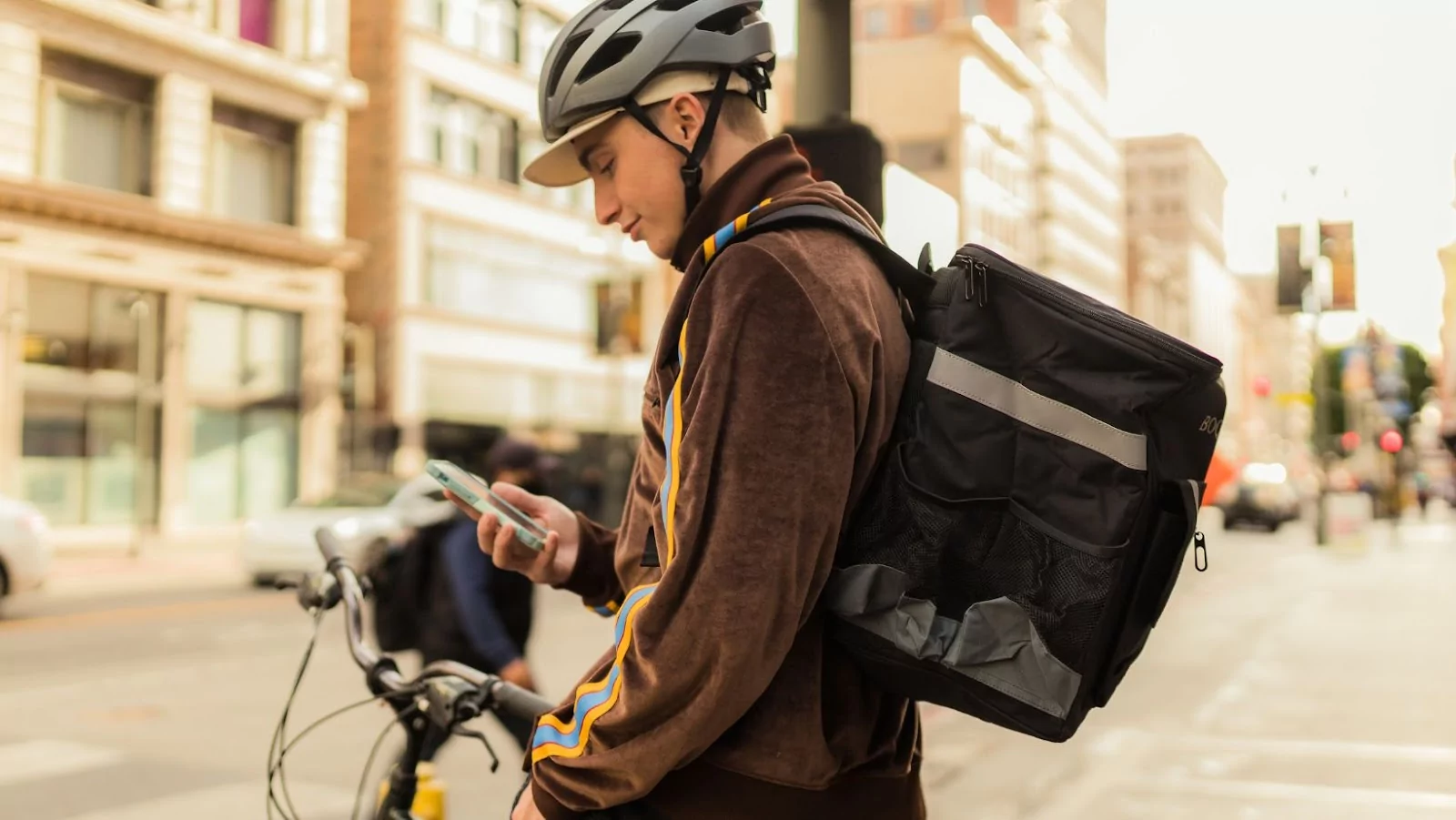 The "Economic Realities" Test
The "economic realities" test is the classic legal litmus test used to determine the nature of the relationship between a company and its workers. It considers various factors related to the job such as control, risk, opportunity for gain or loss, and Degree of integration with the company. While this test is certainly useful in determining whether a worker should be classified as an employee, it may not always be appropriate in all situations.
In some cases, courts have held that workers must be treated as employees if they perform specific types of tasks or services (such as those related to IT). In others, courts have applied different standards focused on whether companies control certain aspects of work for their benefit (such as scheduling shifts or setting wages). Ultimately it falls on the court to determine what is appropriate depending on the specifics of each case.
Deliveroo, Uber, and other companies operating similar business models have had mixed success navigating these tests. Some have prevailed in court by arguing that their workers meet certain tests from landmark Supreme Court cases (such as Borello). Others have been forced to reclassify their workers due to unfavourable rulings. Clearly, these businesses are struggling to comply with various laws while preserving some flexibility in managing their workforce.
Conclusion
The gig economy's impact is evident in the way Deliveroo, Uber, and other companies try to avoid having their workers classified as employees. These companies often rely on short-term contracts, outsourcing of work, and the use of independent contractors to avoid the legal implications of having employees. However, with the increasing pressure from labour unions, legislators, regulators, and councils, it is becoming more difficult for these companies to avoid classifying their workers as employees. In conclusion, companies are continually looking for labour deals that allow them to maintain their current business models while avoiding the legal implications of having their workers labelled as employees.
Summary of Key Points
In conclusion, companies such as Deliveroo, Uber and other technology firms have implemented various strategies to avoid having their workers classified as employees. This includes classifying them as independent contractors, utilising contracts that emphasise a task-based approach and minimising supervision and support, and offering perks that don't qualify under the standard definition of benefits enjoyed by employees.
Such actions enable these companies to reduce overhead costs associated with full-time employees; however, this can lead to decreased job security for workers who do not enjoy the same rights, protections and remunerations afforded by employment contracts. As a result, governments are increasingly working to introduce new labour laws that reflect changing industry conditions to give more people the assurance of job stability and more favourable terms of work.
tags = uber app, uber service, uber food delivery, courier employment, under deliveroo uber wall streetjournal, deliveroo uber wall streetjournal, emplyment, labor deals, employment rights, employee benefits, strike labor agreements, laborer benefits, delivery driver rights, delivery driver benefits, food-delivery business