Your wealth—as measured by both goods and money—should be managed to increase or prevent a decrease in value. The act of assessing your money and making decisions about it to help you reach your financial objectives is known as wealth management. A wealth manager is a professional who offers financial advice and services to assist you in your wealth management journey. They may have different credentials, but they all have this trait. Investment, retirement, tax, and estate planning services are all included in the wealth management industry. Read on to find out everything about wealth management and its importance.
What Is Wealth Management?
High-net-worth individuals need a wide range of services, while others may prefer simple financial planning advice. In addition, highly wealthy people could have complicated tax situations, several enterprises, ownership titles, numerous life and family health insurance plans, and specialised financial demands. Wealth managers provide a range of financial services and products to meet these unique needs, including investment management, legal counsel, accounting and tax services, charity planning, and business guidance. As wealth management Boston's team states, each financial strategy is created around the client's priorities and financial situation. It ultimately directs the best asset allocation plan to achieve goals. Retirement and tax planning, healthcare analysis with family health plan insurance, and estate and legacy planning are just a few of the responsibilities of a wealth manager.
What Are the Benefits?
When it comes to investing, retirement planning, and tax strategies, it's easy to feel lost and confused. Wealth management steps in at this point. Several key advantages include:
Preparedness for Any Crisis
The Covid-19 epidemic, the worst crisis of 2020, caused significant economic and financial losses at all societal levels and the loss of life. Furthermore, not just diseases have caused such extraordinary happenings in the past. As a citizen of the globe with a stake in global economies, the collapse of an economic sector in a different region of the world might have a significant impact on one's investment portfolio. A balanced investment portfolio and carefully considered techniques can aid in wealth protection. Creating a portfolio supplemented by tactics to lessen the impact of unplanned disruptions is one of the effective methods of wealth management.

Maintenance of Current Lifestyle
Your current way of life and maintaining your financial independence should be among your top objectives. Have you ever heard the saying "live within your means"? The expression refers to spending as much as you can afford based on your monthly income. Now, a lot of people might be disillusioned. But, even if you know you can't afford it, you could decide to take that additional vacation or update your automobile. Maintaining your current way of life requires knowing exactly how much money you have and having a solid wealth management strategy.
Elimination of Stress
Wealth managers use their expertise to help their clients recognize financial instability. When the necessity arises, the breadth of knowledge aids in making important decisions. Wealth managers assist their clients during fluctuating market conditions, which may sometimes be stressful. Financial stress may be lessened, and financial decisions can be made more accessible.
Preparation for Retirement
Retirement. This ten-letter term encompasses more than just sleeping in and taking long trips. Retirement entails no longer needing to work in most situations. You might say that the world is now your oyster. However, because you aren't working, the money you have become accustomed to seeing in your bank account will undergo some significant adjustments. You may have a pension to assist with your expenses and daily necessities, but will it be enough? One can never be too particular about something because you are no longer in the most excellent position to work. This is why you must have a substantial retirement strategy.
Selection of Right Wealth Manager
Your most significant financial choice may not even involve money. The growth and maintenance of your assets and your family's financial future may be dramatically impacted over time by selecting the right wealth management company. If you make the right choice, your wealth management company will work with you and your family for many years, assisting in the direction of your financial plan as you create, protect, and ultimately pass on your wealth. It's important to prepare questions you'll ask while you select the potential company/manager.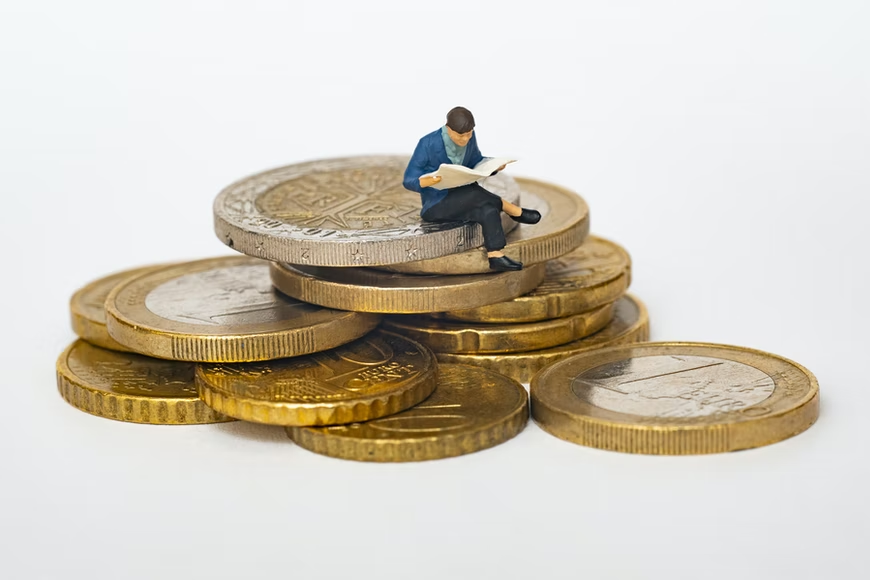 Managing your wealth is more than simply a job for the type of friend who tries to keep active by taking up three jobs and volunteering at every chance. The ability to accomplish present financial goals and maybe even create a nest egg worth passing down to future generations depends on your wealth management, which is essential for safeguarding and expanding your collected assets.