Both personal loans and credit cards offer a quick way of getting additional funds for your immediate cash needs. These crediting options have similar features. In both credit card and personal loan contracts, a borrower will generally find funds issued by a crediting company with certain interest rates, amount limits, monthly payments, and other requirements.
If you fail to meet the demands of either option, you may face penalties, late fees, problems with job search, and getting access to good housing. Here are what features differ between these lending products and how to choose the most suitable solution.
Understanding Your Credit Rating
The USA and many other countries around the world have integrated a credit scoring model that forms the basis for credit approvals. There are three major credit reporting bureaus – Experian, TransUnion, and Equifax. They are the leaders in establishing credit scoring standards. These agencies partner with certified crediting institutions to enable approvals of various lending products.
The credit rating of a consumer is based on past credit history, inquiries, credit defaults, and outstanding balances. The credit history affects the credit rating of a client and determines the chances of approval.
Both credit cards and personal loans may be secured or unsecured. They also influence credit conditions. If you are a responsible borrower and make the on-time payments, you will be able to build credit using either a personal loan or a credit card.
Personal Loans
Let's compare these lending products and their main features. While they have some similarities, personal loans also differ from credit cards. Personal loans offer a lump sum issued for a longer term.
The interest rates are usually lower compared to credit cards while the repayment schedule is fixed with equal monthly payments. Those with good or excellent credit scores can qualify for better and more flexible terms.
Whether you have an urgent auto repair, a home renovation project, a medical procedure, or any other expensive purchase to cover, obtaining a personal loan can be a helping hand. Credit card debt consolidation may also be covered with a personal loan. If you can qualify for an unsecured option, the loan won't be backed up by collateral.
In other words, a borrower doesn't need to provide a valuable asset to secure the best personal loans. So, it presents fewer risks to the applicant. If your credit is less-than-stellar, you may be asked to get a secured personal loan.
Credit Cards
Credit cards offer a type of revolving credit. The best credit cards for fair credit can provide ongoing access to supplemental money as long as the account of a client remains in good standing.
The drawback of this lending option is higher interest rates through secured credit cards for bad credit are generally more affordable. If you don't have the time to improve your credit, selecting a secured card may help you with that.
Making regular payments will assist you in the process of building your credit score, credit cards to build credit are common solutions today. Revolving credit is different from the lump sum you obtain as a personal loan.
With business credit cards, you have access to a particular sum but you can't obtain that sum in full. Instead, you may take money from the account for different purposes at any time up to the maximum credit limit. You will have to pay the interest only on the sum you utilize. If you are looking for the right credit card with a good reward system and so that you can conveniently purchase online and anywhere check out the arhaus credit card read more for more info here.
Personal Loans Vs. Credit Cards
Personal Loans:
· Typically one-time lending solutions
· Are issued in a lump sum
· Best used for long-term loans
· Repayment period of several months or years
· Best when you require cash
· Fixed monthly payments
Credit Cards:
· Typically a revolving line of credit
· Are issued for purchases or paying for services
· Best for short-term loans
· Variable monthly payments
· Pay off during the grace period before interest rates are charged
Important Facts
Even a decade ago, the personal loan was considered by most individuals to be a last-ditch crediting solution to cover urgent financial needs. These days, it is the fastest-growing form of consumer credit in the USA. Growing 19.2% in the first quarter of 2019, according to the Chamber of Commerce. Why did it happen and what makes American consumers take on this debt?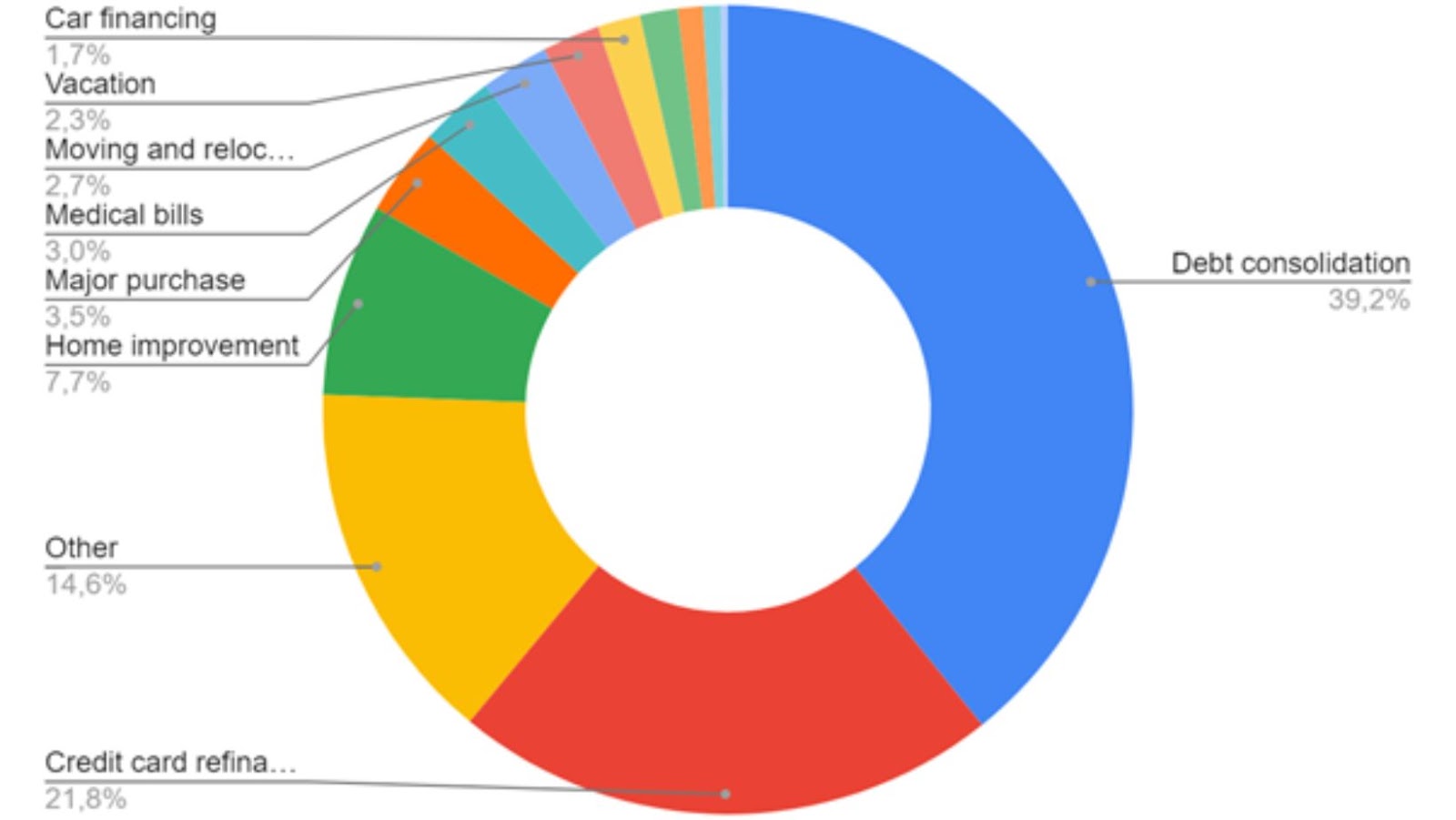 This lending option has almost doubled in four years rising from $72 billion in 2015 to $143 billion last year. Personal loans have become streamlined and widespread. They are taken out by people of all ethnic backgrounds, incomes, and purposes. The total outstanding personal loan debt in the USA is $143 billion. The average interest rates for personal loans vary between 10% and 28%. Consumers with a higher credit rating can qualify for lower rates.
Which Option Is Right for Me?
Many people have the same question and want to find the perfect solution suited to their needs. Before you choose which option is right for you, you should dive into the details of every crediting option.
Collect all the details and information about the personal loans and credit cards you may qualify for. Shop around and compare rates of several service providers and each company has different eligibility criteria.
Stay away from agencies that ask for prepayment fees or origination charges. Calculate the total cost of borrowing to understand if you can afford this debt. Don't request a larger sum than you initially need.
The more you take out the more you will have to pay back in interest. A credit card may be more suitable for short-term issues and expensive purchases, whereas a personal loan is preferable for long-term monetary aims.
To sum up, every lending option has peculiarities that should be taken into account when you want to obtain extra cash. Use this information and the comparison table to define which option is well-suited for your present financial disruptions. Regardless of which loan you choose, your credit rating is the key to getting reasonable rates and flexible terms.