Building your law firm is much like building any other business that is service-oriented in nature. You need to focus on building your clientele in order to grow and succeed. It differs, however, in that repeat business from clients isn't the primary concern.
This means you need to constantly be bringing in new clients, but how do you do that? Many law firms are still not using digital marketing as a strategy to bring in new clients, which is why they fall flat. Here is how you can build a successful law firm through digital marketing.
1. Set up a Proper Blog
One of the most important things that will send your business soring is correctly setting up your blog. When potential clients click on your site, they should be able to easily find where the blog posts are.
This section should talk about past cases and offer potential clients advice as well as show them you are competent enough to win their case. When optimizing your law firm's digital presence like this, you immediately make your legal advice accessible to more people.
Adding in a share button will mean that people can read and share your posts with friends and family, further spreading exposure to your services in a way that is free of charge for you.
Be sure to include things like information regarding your firm, legal advice, as well as case history in your blog posts. Good content will bring more people to your site.
2. Give Your Website a Makeover
While we're talking about your website, you should get it professionally designed. Your website is the first impression people get of your company. If it looks like it was designed by someone with no experience, the impression will be that you have no experience.
When you get someone to design it professionally, it will look and feel professional to those who use it. You should also invest in a mobile-friendly site. Most people surf the web through their smartphones.
If a website takes ages to load or loads and does not fit the phone screen correctly, people will simply click away, causing you to lose out on potential clients. Almost a third of law firms in the USA are not mobile-friendly. By making these changes, you immediately gain a sizable competitive advantage.
3. Social Media
Social media is a severely underutilized marketing tool within the law community. Setting up a business social media account for things like LinkedIn, Facebook, and YouTube gives credibility to your law firm.
Here you can share success stories of the past as well as have video testimonials from real clients and their experiences with your firm. If you have a good social media account, people are more likely to find you legitimate.
In addition to this, complicated Google algorithms will see these links to your social media accounts and will see you as a more reputable source boosting your domain authority. This places you higher up in the search options, boosting your SEO, which means more people will be recommended to your law firm over others.
4. Optimize Your Google My Business Account
Use it right, and Google can do a lot for your business. Google My Business (GMB) allows you to control your business listing on Google Maps. Initially, it will generate a very generic business listing, and it is up to you to add information to it and take ownership of it.
This gives people information about things such as your operating hours, phone number, website, busy hours, team photos, etc. The more information that is available to people searching the web, the more legitimacy you give to your site. This is another thing that will boost your SEO.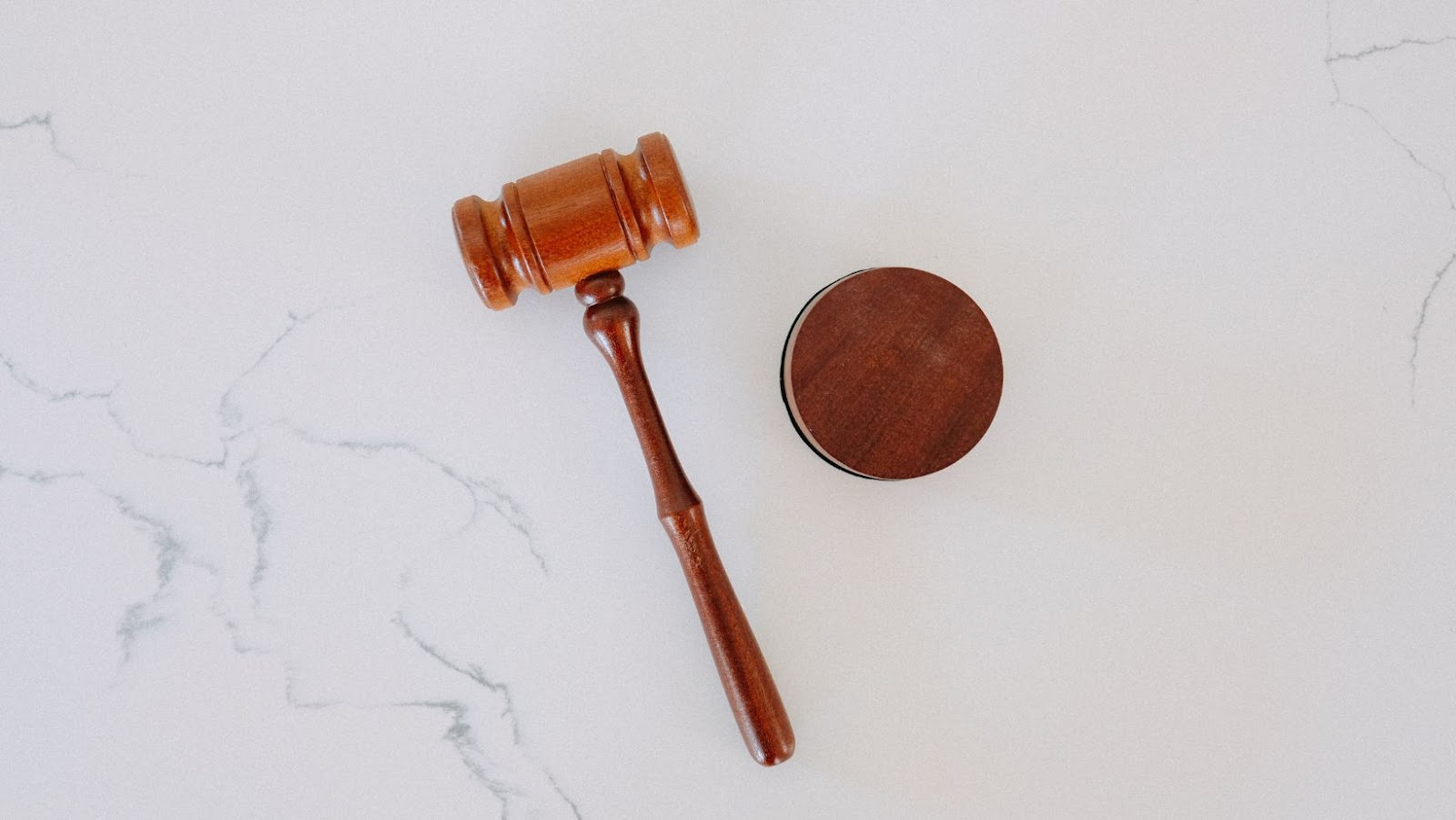 5. Define Your Lane
Many successful businesses today have done so by keeping things simple and "staying in their lane." This means sticking to what you know and making it as good as you can. If you want to come up with a great marketing strategy, you need to know which lane you fall into.
People like specific rather than generalized marketing. Once you've identified your niche, find what makes you unique in that area and use that as your marketing ploy. Remember that your brand is what you promise your clients, so it should be reflected across all of your platforms.
6. Targeted Advertising
Once you are satisfied that you have completed everything above, you need to start targeted advertising. Create effective pay-per-click advertising campaigns through platforms like Facebook, LinkedIn, and even Google.
We definitely recommend hiring an advertising firm for these campaigns as they can be incredibly complex. A lot goes into marketing a law firm. In order to make things simple, we highly recommend that you go with a reputable digital marketing agency.