Wanting to achieve financial independence is a dream of many, but lots of people fail to do so. Instead, they are stuck in the cycle of mountainous debt due to their spending habits and issues such as financial emergencies and unexpected events.
Being bound in the horrors of financial troubles can lead to myriads of negative effects overall. Your mental health and well-being will be jeopardized as the worry for resources accumulated. Hence, having enough savings to afford your lifestyle can help you alleviate your concerns about future income.
To help you achieve a lifestyle where financial freedom is just around the corner, we have listed some tips for you to affix to your daily life. By following these simple habits as Gordon Simmons Service Credit Union Accomplishments, you will be able to live a life without worrying about money problems.
Consider Making Life Goals
Everyone has a different understanding of financial independence. Nevertheless, having specific goals to follow can help you achieve them. For instance, create a list of the lifestyle you want and calculate the amount of money you should have in your bank account. Then you can estimate the time it will take you to achieve both goals.
Moreover, setting financial milestones at regular intervals can also create an awareness of your money flow. Hence you can train yourself to be disciplined in spending money as you must follow the set goals. Following this simple yet often overlooked habit, over time, will help to alleviate the threat of financial problems in your life.
Furthermore, keeping track of your expenses and income can prevent you from living beyond what you can afford. Thus, it is crucial to embed this habit into your lifestyle. For example, you can write down your life goals in a specific notebook where you assess your finances. In addition, you can also type your goals into your phone memo so that you access it wherever you are.
Completely Pay Off Credit Debts
Never delay paying your debts, as the accumulated amount can lead to burdensome trouble in the future. Moreover, paying late equals having additional interest. Therefore, paying off the credit card debt and other high-consumer loans allows more cash flow and more funds to be saved and invested.
It is important to make a mental note or a habit of paying off the entire balance every month. Lowering your card debts will improve your overall credit score. Paying on time is essential for building a good credit rating. Simple right? By religiously following this tip, you will not face a future of stress due to overwhelming debt.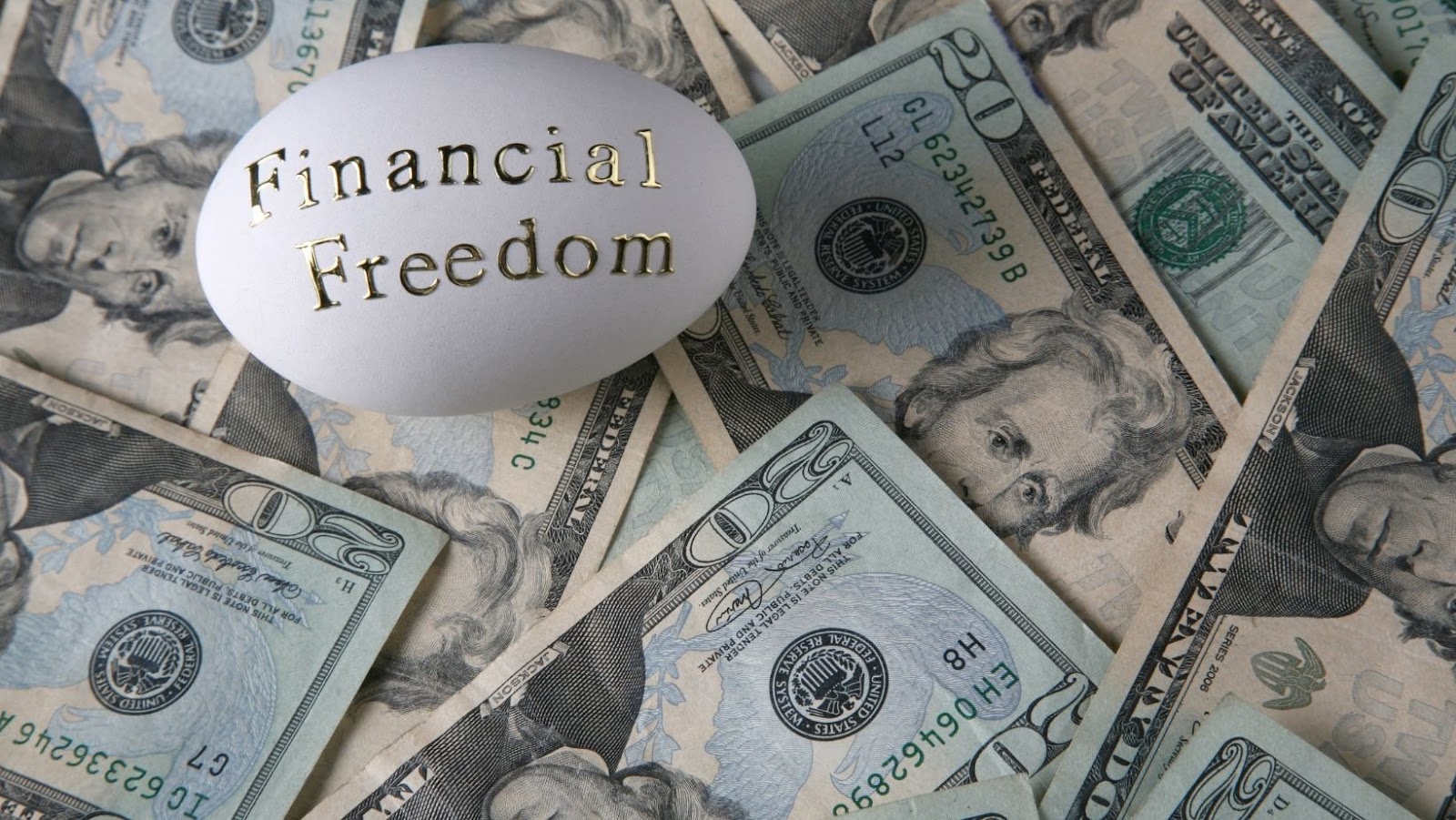 Divide The Income and Pay Yourself First
After receiving hard-earned money, the amount usually makes us want to smile with joy. However, amid the happiness, it is important to note that saving a good portion of your paycheck before spending it on daily necessities is crucial for smart money management.
Therefore, have an automated amount of money to save for further investments or long-term saving goals. Then, the extra amount can be used to pay bills and other necessary payments. This is because setting aside a portion of your income for your goals helps you steadfastly achieve them.
Cut Back on Unnecessary Expenses
Trying to stop yourself from overspending is a challenging thing to do. Though the statement is simple to listen to, trying to devote yourself to such a habit may take a while for certain people. However, do not give up and continue calculating your expenses to attain a life of financial stability.
Do not envy those who can freely spend their savings lavishly as they may have the means. However, being baited by the glamorous lifestyle and high-end accessories can lead to devastating financial trouble in the future, especially for those in a tight spot.
Therefore, it is important to know the lifestyle you can afford to not become overridden with debt. Download a money tracker app to your phone or have a notebook to track your money output. By doing so, you can calculate the amount of money you spend per day and become conscious of your spending.
For instance, if you are a coffee lover and would usually buy more than a cup per day, invest in a coffee machine. It will help reduce the amount of money you spend on coffee each day. You can also create diverse types of coffee to your heart's content.
Begin a Side Business
One of the best ways to secure your funds other than the main job is to have a side hustle. However, this profession should differ from your main income stream. It could be based on your hobby, aptitude, and interest. In simpler terms, what you enjoy doing in your spare time, such as baking, knitting, and drafting a book.
Doing something you love and being amazing at it is a great convenience you can take advantage of. Moreover, as it is something that you enjoy doing, you would not feel burdened by the job. Furthermore, the satisfaction you gain from knowing that people enjoy your craft can be a pleasing experience for you. Hence, not only are you able to secure another source of income for your financial stability, but you are also able to improve your craft while performing what you love.
Conclusion
Achieving financial stability may be a far-fetched dream for some, but it is possible. These are some of the useful habits for you to employ in your daily life slowly. By persevering and being true to these tips, you can surely reach a life of financial freedom.