Acquiring multiple pairs of limited-edition sneakers just when they drop isn't easy. Some sneakerheads take up this challenge out of interest in collecting, while others run it as a business. Both wait for the newest sneakers to drop and try to buy multiple pairs of them using bots.
Sneaker vendors are not welcoming of this behavior and try to limit it by tracking the identities of visitors. That's where sneaker proxies come in, allowing you to keep your anonymity. Let's look into what they are and why you need them too.
What are sneaker proxies?
You cannot buy multiple pairs of sneakers without hiding your identity and using a bot. Manual purchasing just isn't fast enough, as sneakerheads with bots will be faster than you. But things are even more complicated because vendors are tracking the IP addresses of visitors to monitor whether you try to buy more than they allow.
Even if you are fast enough to order kicks in large quantities manually, it won't guarantee success. You have to create multiple accounts and check out the purchases numerous times. The website will notice your IP address is the same, and eventually, it will be banned.
An IP address is like an internet passport. Every website can tell your location and internet service provider (ISP). It isn't hard for websites to track what you are doing with IP-related information.
It takes some effort to avoid this surveillance. Like you cannot cross the border without a passport, you cannot connect to a website without an IP. An option, however, is to show a different IP address, and that is what proxies can accomplish.
Proxies are intermediary servers between you and the website, allowing you to direct connections and show the IP of a proxy instead of yours. As sneaker copping is a unique practice, a distinct type of proxies emerged – sneaker proxies. Two main features distinguish them from the rest:
● Virtually ban-free performance on sneaker websites
● Optimal locations for flawless performance
A proxy is no use for sneakerheads if banned on sites like Supreme or Nike. Even if a proxy is perfect in every other feature, it won't be useful when banned. The same goes with locations – they have to be supported by shoe sites and close enough to the server to work fast.
Residential sneaker proxies
Residential proxies are the best at these two traits. Therefore they are superior sneaker proxies. The IP addresses that you get with residential proxies are verified by ordinary ISPs, just like the connection in your home. When the sneaker website inspects such an IP address, it will raise no suspicion.
High legitimacy is possible because residential proxies are tied to physical locations and devices. They are kept in places resembling ordinary homes, and it reflects in their IP addresses. Think of it as connecting through a friend's home connection and device. If he were to change his place, so would his IP address.
Residential proxies are also the best with locations, both in accuracy and variety of choice. Since they are associated with ISPs and physical devices, they can give you an exact location on a city level. It is one of the strong points of residential proxies, so providers ensure that there are many locations to choose from.
The only drawback of residential proxies is their price, and that is why some use other types of proxies, such as datacenter, for sneaker copping. Although they might work for some websites, they are less legitimate and tend to be banned more often.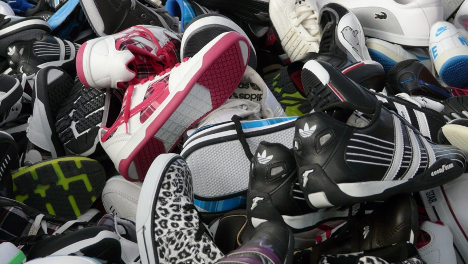 How sneaker proxies make your copping better?
Copping is hardly possible without multiple IP addresses, but sneaker proxies go a step further and give you additional advantages. While others can also have these benefits, sneaker proxies guarantee you will have what it takes for successful sneaker copping.
Speed
Every millisecond counts when grabbing a drop. A slow proxy can bottleneck your whole operation. You can avoid this with sneaker proxies. Providers test them to work fast with the most popular sneaker sites and ensure a ban-free experience.
Locations close to servers of sneaker websites
One of the ways to ensure speed is through good positioning. Even if locations of other proxies are supported, they can be too far away to work efficiently. Sneaker proxies are carefully selected to have the best locations.
Geo-targeting capabilities
Sometimes you do not want to be closer to the server but need another location instead. Whether to get a certain drop or look less suspicious, location choice is a must-have feature. Be sure that sneaker proxies will have geo-targeting.
Scalability
As your sneaker copping progresses, you will start running more bots with larger numbers of tasks. One IP for all your bots will not do, no matter how good it is. An excellent sneaker proxy provider will have a large pool of residential IPs available at any time.
All these qualities of sneaker proxies will make your sneaker copping better. They help to avoid constant monitoring, which can result in your bot needing to solve CAPTCHAs or the IP being banned.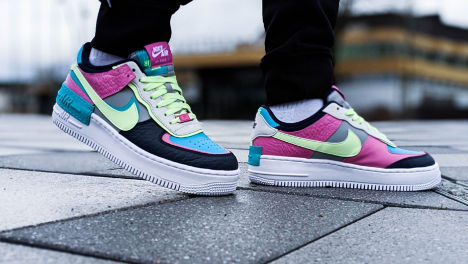 Further sources
There's a lot more to learn about sneaker proxies, so be sure to check other sources too. This website explains them well and even has a valuable offer to get you started.
Proxydrop sneaker proxies work with all the major sneaker sites and are available in large numbers with an automatic selection of best performing locations.
If you lack knowledge about sneaker copping, check their blog, and you will find various guides and reviews to get you started. In case something is unclear, write to their customer support team.
Wrapping up
A general solution is rarely better than a single-purpose one. It is especially the case with sneaker proxies. Their ban-free speed, geo-targeting, and scalability are what you should use for copping multiple pairs of sneakers. You won't find any other proxies that can accomplish this job better.