Weight loss can become more challenging during the monsoon season due to factors such as low physical activity levels, increased cravings for comfort foods, and higher water retention.
Humidity during the monsoon season causes people to feel sluggish, and they may not feel like exercising. As a result, many people tend to gain weight instead of losing it.
Additionally, the craving for warm, comforting foods increases as the temperature drops, which leads to more significant calorie intake.
The high humidity and moisture levels can also increase water retention in the body, resulting in bloating and weight gain.
To counteract these effects, it is essential to maintain a regular exercise routine and choose healthier, low-calorie comfort foods. Drink plenty of water, cut back on salt intake, and consume more fruits and vegetables to prevent water retention.
Pro Tip: Consistency in your routine is key. Stick to your exercise and healthy diet plan, even when you don't feel like it, and don't let the weather affect your progress.
Impact of Monsoon on the Metabolism
The monsoon season can make losing weight a challenge as it can affect your metabolism. There are various ways in which the monsoon season can impact your metabolism and metabolism-related processes like digestion and absorption.
In this article, we'll take a look at the impact of the monsoon on metabolism and why weight loss is more difficult during the monsoon season.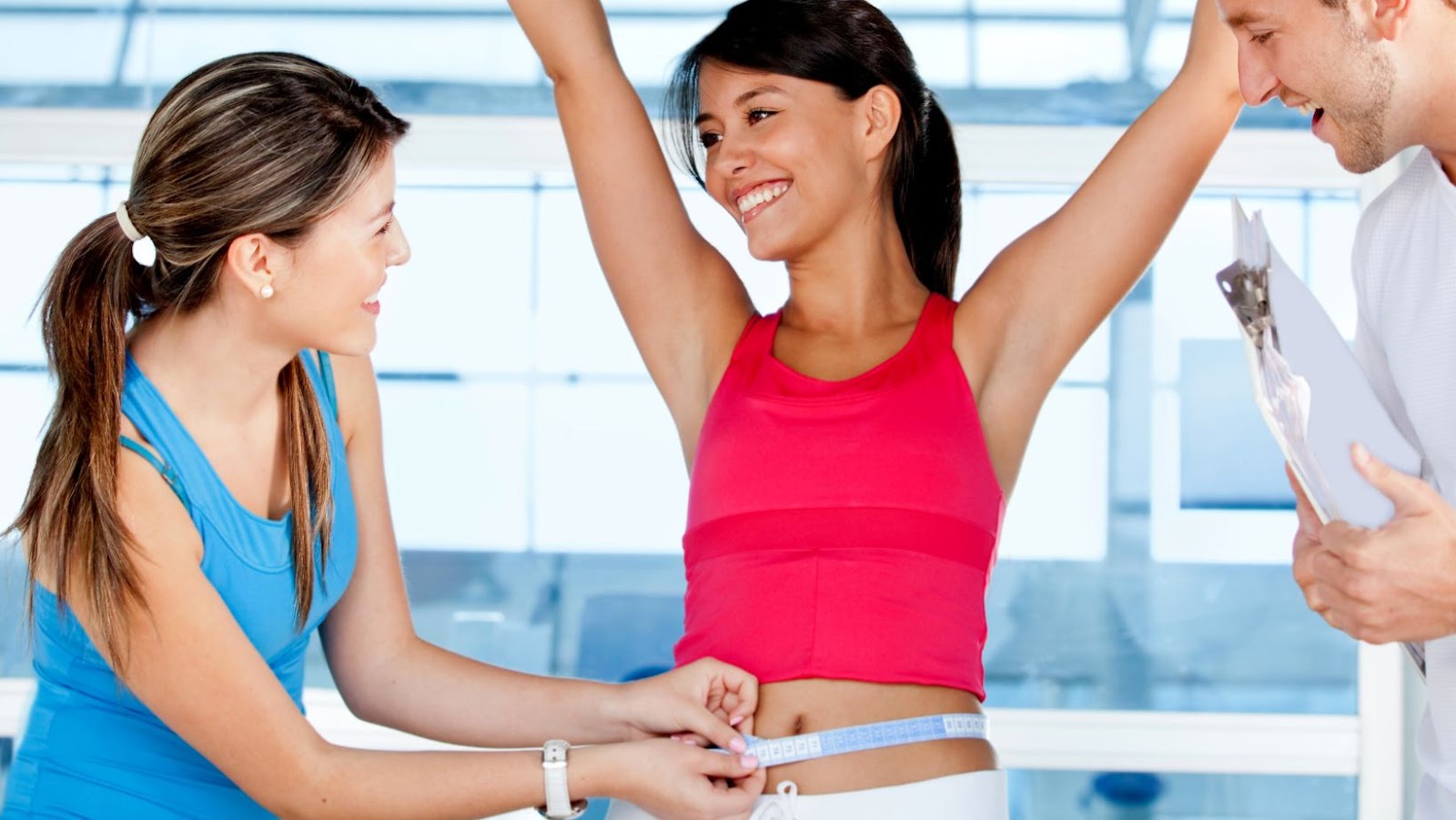 How Monsoon Affects the Digestive System
The monsoon season can have a significant impact on your digestive system, making it more challenging for your body to digest food and maintain a healthy metabolism.
Here's how monsoon affects the digestive system:
Slow Metabolism: During monsoon, the metabolism of the body slows down as the body temperature decreases in response to the weather. This makes it more difficult for the body to burn calories.
Bacterial Infections: Monsoon season is a breeding ground for bacteria and germs. Consuming contaminated food or water can cause bacterial infections, leading to diarrhoea, nausea, and vomiting.
Low Immunity: The humidity in the air can make it easier for viruses to spread, making people more susceptible to illnesses and ailments. This can lead to a weakened immune system, making it more challenging for the body to fight infections.
To counteract the effects of the monsoon season on your digestive system, consume warm, freshly cooked food, avoid eating excess amounts of spicy and fried food, and drink boiled water. Also, maintaining a light exercise routine can help boost your metabolism and improve digestion.
Pro Tip: Adding herbs like ginger, turmeric, garlic, and cumin to your meals can improve digestion and boost immunity during the monsoon season.
Wellhealthorganic.com:Weight-Loss-in-Monsoon-These-5-Monsoon-Fruits-Can-Help-you-Lose-Weight
Staying hydrated during the monsoon season is crucial for weight loss, as the rainy weather can significantly impact metabolism and make it more challenging to shed pounds.
During the monsoon season, humidity levels are high, and the body's natural cooling system may not function correctly due to the external environment's cooler temperature. This reduced body temperature lowers the metabolic rate, which can make it more challenging to burn calories and lose weight. Besides, excess humidity can cause water retention and bloating, which can also contribute to weight gain.
To combat these challenges, it's essential to stay hydrated by drinking plenty of water and avoiding sugary and caffeinated drinks. This will help to regulate body temperature, improve metabolism, and flush out toxins that may contribute to bloating and water retention.
So, if you're trying to lose weight during the monsoon season, make sure to stay hydrated to support your weight loss journey.
Tips to Boost Metabolism during the Monsoon
Monsoon can significantly slow down your metabolism, making weight loss more difficult. However, there are several tips and tricks you can use to give your metabolism a boost during this season.
Firstly, drink plenty of warm water throughout the day, as it helps flush out toxins and aid digestion.
Secondly, incorporate spicy foods such as ginger and turmeric in your diet, as they contain natural thermogenic properties that stimulate the metabolism.
Thirdly, include whole foods, fibre-rich fruits and vegetables, and lean protein in your diet to maximise your digestion and nutrient absorption.
Lastly, maintain an active lifestyle with regular exercise, as it can help burn calories, boost your overall energy levels, and sustain your metabolism.
Keeping these tips in mind, you can boost your metabolism and stick to your weight loss goals even during the monsoon season.
Pro tip: Drinking green tea can also give your metabolism a boost due to its high levels of antioxidants and metabolism-boosting catechins.
Monsoon Diet: Food Choices and Portion Control
Weight loss can be more difficult in the monsoon for many reasons, largely due to dietary changes. During the monsoon season, our cravings for comfort foods increase and it becomes harder to resist the urge to indulge. Additionally, the slippery roads and wet weather make it harder to exercise regularly.
In this article, let's discuss the food choices and portion control that can help make your weight loss journey easier during the monsoon season.
Monsoon-Specific Superfoods for Weight Loss
Monsoon-specific superfoods can play a significant role in weight loss during the rainy season. These foods are loaded with nutrients that can help you stay healthy and lose weight effectively. Here are some monsoon-specific superfoods that you can add to your diet:
Hydrating fruits: During monsoon, it is vital to maintain hydration levels. Adding water-rich fruits like watermelon, kiwi, and oranges to your diet can help in keeping your body hydrated.
Leafy greens: Leafy greens like spinach and kale are low in calories but high in fiber and nutrients. They help in weight loss by keeping you full for a longer time and keeping your gut healthy.
Turmeric: This superfood has anti-inflammatory properties and can help in boosting metabolism, leading to weight loss.
Ginger: Ginger aids digestion, reduces inflammation, and boosts metabolism, making it an excellent superfood for weight loss.
Other superfoods like garlic, pepper, and cinnamon can also help in weight loss during the monsoon season.
Pro tip- Along with consuming these superfoods, it is also essential to control your portion sizes and stay active to achieve a healthy and effective weight loss during the monsoon season.
Importance of Portion Control during the Monsoon
Monsoon season often brings with it a craving for comfort food, but it's important to practice portion control to maintain a healthy weight and keep illnesses at bay.
During the monsoon, our digestive system tends to get compromised, and consuming heavy meals in large portions can lead to indigestion and bloating. This is why it's important to consume smaller, more frequent meals throughout the day.
3 tips for practising portion control during the monsoon are:
1. Use smaller plates and bowls to serve your food.
2. Divide your plate into 3 sections – half for vegetables, and the other half divided between carbs and proteins.
3. Avoid second helpings and pay close attention to your body's hunger signals.
By practising portion control during the monsoon, you can not only maintain a healthy weight but also boost your immunity and prevent illnesses caused by digestive problems.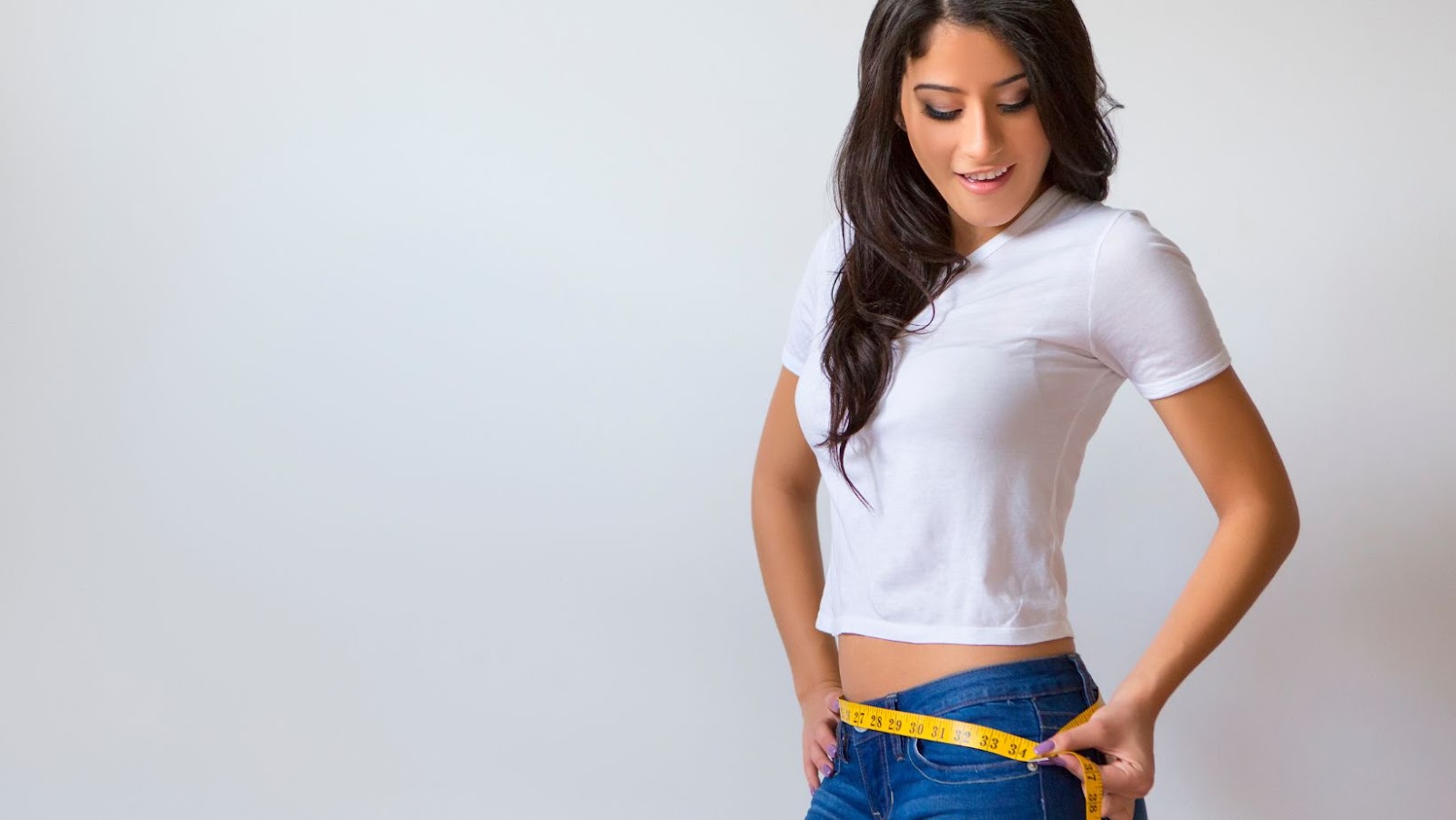 Tips to Control Cravings during the Monsoon
Monsoon brings a lot of cravings for deep-fried and spicy foods, making weight loss more difficult during this season. Here are a few tips to help control your cravings and maintain a healthy diet during the monsoon season.
1. Increase your fibre intake by eating more fruits, vegetables, and whole grains. This will keep you feeling full and satisfied for longer.
2. Drink plenty of water, herbal teas, and clear soups to stay hydrated and reduce cravings.
3. Choose steamed or boiled foods over fried or spicy foods, as they are easier to digest and better for your overall health.
4. Use portion control when indulging in your favourite snacks, such as bhajiyas or samosas.
5. Avoid excessive snacking during the monsoon, as this can lead to weight gain and unhealthy eating habits.
By following these tips, you can maintain a healthy and balanced diet during the monsoon season and avoid the pitfalls of excessive snacking and overindulgence.
Exercise and Physical Activity during the Monsoon Season
Monsoons are the perfect time to get some rest, relax and restore the body.
While you still need to stay physically active and exercise during the monsoon season, it may be tougher to log in those sweat sessions due to anxieties related to getting drenched in the rain, or the general lack of motivation due to being indoors for longer periods of time.
Nevertheless, it is essential for you to keep working out and stay physically active to be able to achieve your weight loss goals.
Challenges and Precautions for Outdoor Workout in the Monsoon
Monsoon season presents a unique set of challenges and precautions for anyone who wants to continue their regular workout routine outdoors. The heavy rainfall, increased humidity, and slippery terrain can make it difficult to maintain an effective exercise regimen without taking appropriate precautions.
Here are some things to keep in mind when working out during the monsoon season:
Wear appropriate clothing and footwear that can handle wet and slippery conditions.
Choose safe routes that are not prone to waterlogging or flooding.
Stay hydrated by drinking plenty of water before, during, and after your workout.
Take breaks as needed and listen to your body to avoid overexertion.
Avoid outdoor exercise during heavy rainfall or thunderstorms.
Remember to warm up and cool down properly to prevent injury.
It is also important to keep in mind that weight loss can be more difficult during the monsoon season due to increased appetite and decreased physical activity. Sticking to a healthy diet and consistent exercise routine, even indoors, can help overcome these obstacles and maintain progress towards weight loss goals.
Pro Tip: Control your portions and eat more nutrient-dense foods to avoid overeating during the monsoon season.
Indoor Exercise Options for Monsoon Season
Staying active can be a challenge during the monsoon season, but there are plenty of indoor exercise options to stay fit and healthy. Since weight loss can be more difficult in the monsoon season, it's important to find ways to maintain or increase physical activity.
Here are some indoor exercise ideas to consider:
Yoga: Yoga is a low-impact exercise that improves flexibility, strength, and balance, making it an excellent choice for the monsoon season, especially for those with joint pain.
Dance: Dancing is a fun way to boost your heart rate and burn calories. You can follow along with instructional online videos or classes.
Strength training: Resistance training exercises, like lunges or squats, can be done with or without weights to increase muscle strength and tone.
Cardio equipment: Treadmills or stationary bikes can be used at home to increase heart rate and provide a good cardiovascular workout, making it a good option on rainy days.
Swimming: Indoor pools are ideal for swimming laps and getting a full-body workout when the weather outside is wet and rainy.
Pro tip: Make sure to find an exercise routine that you enjoy and is sustainable to stay motivated during the monsoon season.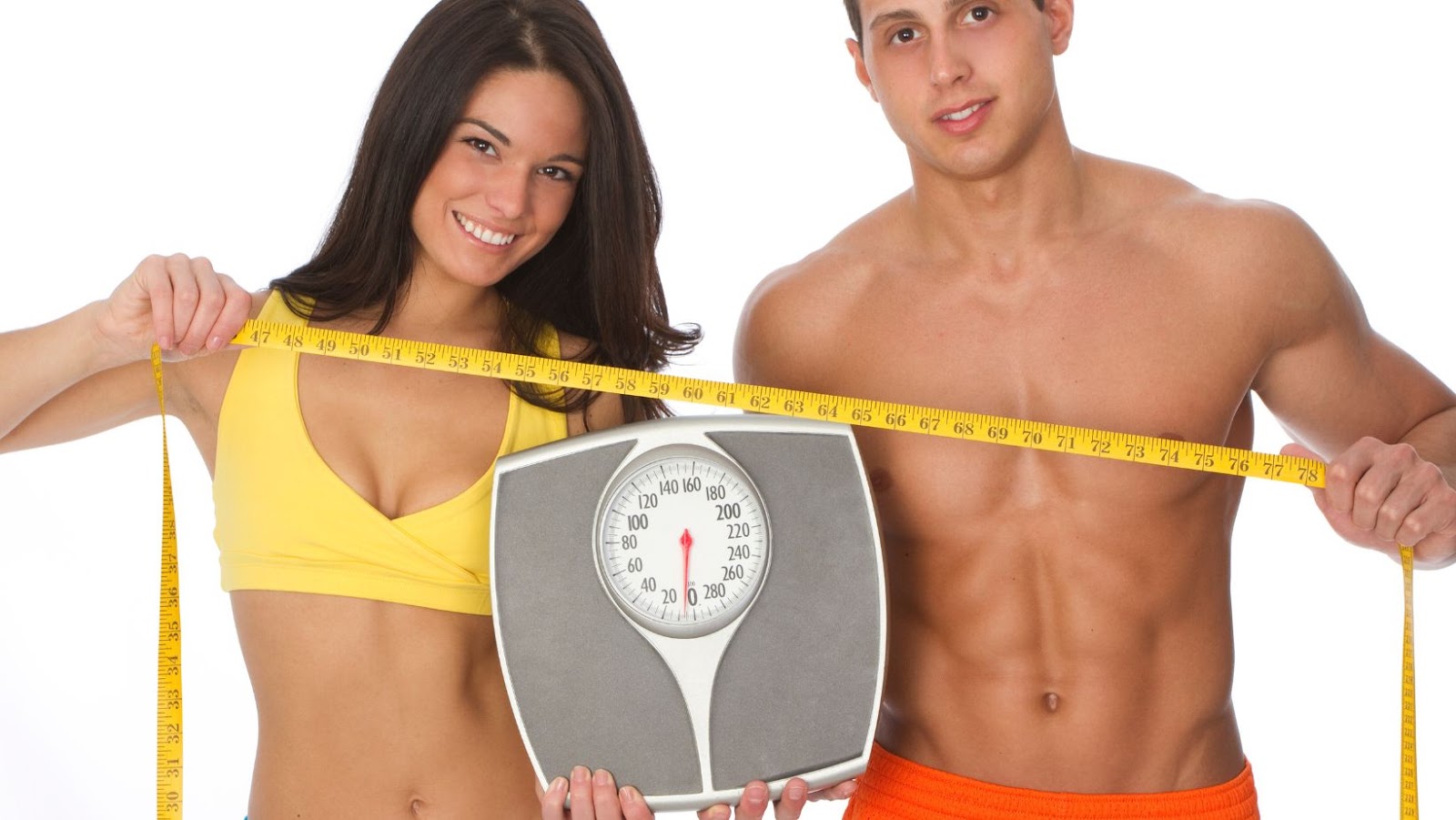 Importance of a Daily Workout Routine for Weight Loss during the Monsoon
A daily workout routine is essential for weight loss, especially during the monsoon season when the weather can dampen your motivation to exercise.
Monsoon brings in heavy rains and high humidity levels, making it difficult to stick to a workout routine. However, physical activity is crucial for healthy living and weight loss, regardless of the weather.
Here's why weight loss is more difficult in monsoon:
With the drop in temperature and increase in humidity, your body loses less water through sweating, making it harder to burn fat and stay active.
The monsoon season also leads to an increase in cravings for hot, fried, and oily foods, which are high in calories and can lead to weight gain.
Committing to a daily workout routine during monsoon, whether indoors or outdoors, can boost your metabolism, increase energy levels, and help you achieve your weight loss goals. So grab your raincoat, put on your workout gear, and keep moving!
Pro tip: Choose an enjoyable physical activity or workout routine to keep yourself motivated during the monsoon season and pair it with a healthy diet to accelerate your weight loss goals.