In our increasingly decentralized digital economy, the responsibility, rights, and interests are cemented on the blockchain to form genuine digital commitments with consensus, traceability, and verification. It goes without saying that these commitments improve the mutual trust between economic entities. Maybe the most critical part of the new form of economy is decentralized finance (DeFi), which eliminates the fees that banks (and other financial institutions) charge for using their services. Users can trade assets, obtain loans, and store deposits, among other things. These services are run via decentralized organizations with no central governing bodies and whose members share a common goal: to act in the entities' best interest. DeFi offers efficiency powered by automation and disintermediation driven by blockchains and smart contracts.
The ever-increasing number of institutional investors interested in crypto assets, not to mention the use of stablecoins, bridges the gap between traditional and decentralized finance markets. DeFi runs on public blockchains, for the most part, Ethereum, which is designed to be scalable, programmable, and secure. Most DeFi protocols are live on ETH, so you'll have to buy Ethereum – please check the Ethereum price – or an ERC-20 coin, which has the same functionality. A fungible token is interchangeable with another token. Just so you're aware, you can lend tokens on one platform and exchange ib-tokens (interest-bearing tokens) in a completely different market or another application.
Bitcoin Isn't Capable of DeFi at The Level Ethereum is
All sorts of cryptocurrencies can be leveraged for DeFi applications if they can execute smart contracts. In case you didn't already know, Bitcoin can be used to power smart contracts on protocols such as the Lightning Network, which means that BTC is a smart contracting platform; all terms of the smart contracts are public for everyone to see. Despite this fact, Bitcoin isn't the ideal platform for a decentralized digital economy, meaning it doesn't have the same capabilities as Ethereum. DeFi on Bitcoin is attainable through Wrapped Bitcoin, a token that reflects the value of BTC and is interoperable with applications built on the Ethereum network. On account of its code, Bitcoin requires a layer-two solution to make available DeFi, so layer-one protocols (i.e., Ethereum) prevail.
Ethereum Has Witnessed Skyrocketing Growth Due to NFTs
We've seen tremendous growth in Ethereum's reach in the previous years, largely powered by the rise of NFTs. NFT is an acronym, and it stands for non-fungible tokens, unique digital identifiers that can't be copied, substituted, or subdivided. They're much like cryptocurrencies; it's just that cryptocurrencies can be replicated. Although NFTs are traded through
cryptocurrencies, they have some different characteristics, such as the limited supply, which increases the value of NFTs per unit of demand. The media coverage of NFTs has skyrocketed, which means that the news media has come to the help of NFT markets. It's the "right kind of thing."
What About The DeFi Summer?
Another notable event led to the ascent of Ethereum, namely the DeFi summer. The DeFi summer refers to the boom in activity surrounding decentralized finance protocols, which brought about viable alternatives to traditional centralized finance. Even if DeFi existed for quite some time, it exploded in popularity in the summer of 2020 when the COMP governance token was introduced to reward miners involved in liquidity mining. Users could earn yields, take part in governance, and exchange the tokens for fiat currency on decentralized exchanges. The expansion of activities and growing interest in the DeFi ecosystem prove that a multitude of people are using the Ethereum blockchain to participate in the new economy.  
DeFi And Ethereum Are Almost Synonymous  
Ethereum can be regarded as a decentralized finance giant, as it establishes a peer-to-peer network that securely executes and verifies application code via smart contracts. Not only does ETH allow trustless transactions, but also most projects are developed on Ethereum's world computer. Ethereum is practically an unbounded state machine. It has become the de facto standard for many other blockchains, helping ensure that smart contracts remain composable. Above all, DeFi was coined by a group of entrepreneurs and Ethereum developers who sought to free up applications from traditional systems, so it could be argued that ETH is where DeFi was invented.
The most value in DeFi is locked on Ethereum, which basically means that DeFi applications on this blockchain control billions. The TVL has become the most commonly used metric to measure the growth of the DeFi industry on ETH and represents the number of assets that are presently being staked – it's the total amount of underlying supply that's being secured by a specific application. Staked coins can be deployed in farms whose liquidity provider tokens can be deployed again, which translates into the fact that counting locked value presents some challenges; it's not necessarily an indicator of the value of the assets but an indicator of effective usability for investors and traders.
The Future of DeFi: Does it Still Belong to Ethereum?
To sum up, Ethereum is a top DeFi development platform used for services such as lending, borrowing, private payments, and earning interest. Up-and-coming chains and applications include Ethereum Virtual Machine compatibility, so it's possible to write and deploy smart contract code that is recognized by Ethereum nodes. Some projects, such as Radix, have decided not to build EVM compatibility to reduce vulnerabilities that could lead to hacks and exploits. As we all know, Ethereum is vulnerable to malicious attacks. At any rate, the race to dominate the DeFi ecosystem is on, and it's not clear whether ETH will remain the King of DeFi in the upcoming years.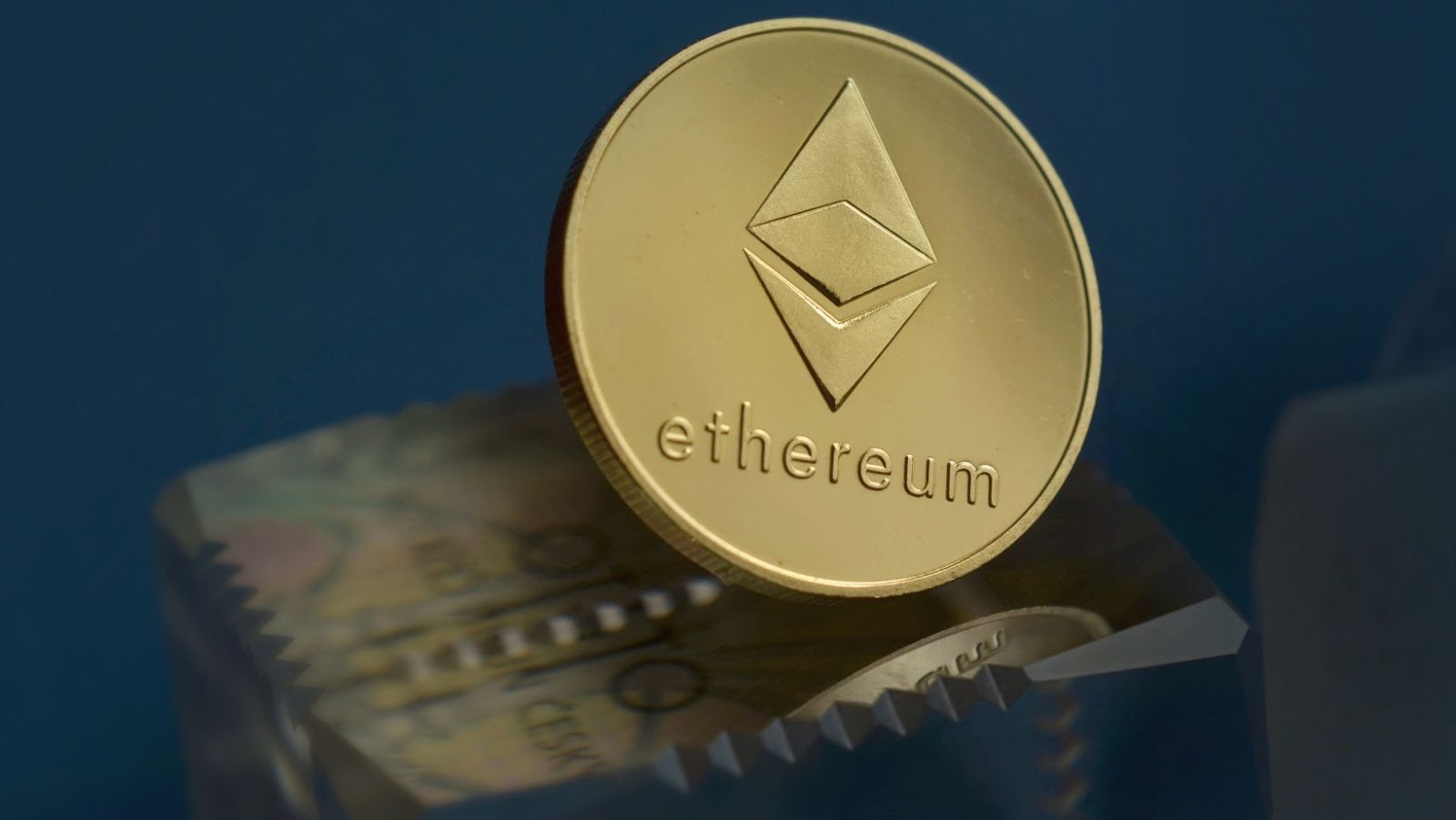 Many argue that the future of DeFi never belonged to Ethereum, although they appreciate its immense contribution to advancing the mission of decentralized finance – advancing the freedom that cryptocurrencies represent. Regardless of how history is rewritten by the next generation, one thing is for sure: Ethereum will have a rightful place among the most important innovations of all time. Owing to its flexibility and robustness, applications will keep on emerging, and increased scalability will continue to support development.