Did you know that most small home-based businesses start with an initial investment of between $2,000 – $3,000? While it's not exactly pocket change, it's certainly an attainable figure to work towards, and in fact, many microbusinesses are founded on even smaller budgets than this.
Thanks to the internet, starting a business has never been easier or cheaper. Nowadays, there's no need to set up a physical store to sell your goods from or meet face-to-face to deliver your services — the web has bridged those gaps. Instant messaging, social media, video conferencing, and the introduction of beginner-friendly, no-code platforms like Wix and Shopify have leveled the playing field.
So at this point, you might be wondering "what kind of business can I start on a low budget?". Well, we're glad you asked, because that's exactly what we're here to discuss!
Below, we'll delve into 5 money-making ventures that can be launched and, more importantly, scaled, for little upfront investment. These businesses are perfect for beginners, require minimal equipment, and may be run from the comfort of your own home. Sound too good to be true? Read on, and we'll reveal all.
Freelance Writing
Freelance writing is an excellent choice for those who are passionate about the written word. As a freelance writer, you'll have the opportunity to write for any client or topic you please — it's the ideal way for budding wordsmiths to earn a pretty penny.
One of the best parts about freelance writing? The flexibility. You can work from anywhere, at any time, and take on as many (or as few) projects as you like. You also have the freedom to choose who you work with, and how much you charge.
Of course, going freelance in any sector can always lead to financial uncertainty, but if you crave the stability of a guaranteed payout, there's always the option to offer your services as an independent contractor instead.
By offering your services on a contractual basis, you'll get to work full-time for a single client, typically for a few months at a time, and the benefits for independent contractors are often on-par with those offered to traditional full-time employees.
To get started as a freelance writer, you'll need to:
Build a portfolio of writing samples — prospective clients need to see what you're capable of producing, so make sure all your work is easily accessible through an online portfolio. If you're brand new to the field, don't worry, there's no reason why you can't create a few dummy briefs and work on those instead. What's important is that you stand out among the millions of other writers all vying for a slice of the freelancing pie.
Play to your strengths — if your writing expertise lies in the field of cosmetic skincare, don't waste your time approaching fintech clients. It might be tempting to chase every client you see regardless of their niche, but it's far better to write about what you know.
Hone your craft  — take writing courses and attend workshops. Udemy has a vast range of fantastic writing courses, many of which are available free of charge.
Market yourself effectively — developing a strong online presence is crucial. Make sure you've got your own website and that clients can easily find you on any of the major social media platforms. It's also worth using sites such as Upwork and Freelancer to boost your visibility to potential clients.
Dropshipping
Always wanted to run your own ecommerce store, but dread the idea of dealing with stock management and fulfillment? Dropshipping is the answer. With this business model, your store acts as a middleman — when a customer buys a product, you purchase the item from a third party and have it shipped directly to the customer.
Because there's no need to purchase any inventory upfront, dropshipping requires minimal investment, and there's no danger of losing money on products that don't sell. It's a low-risk business model ideal for entrepreneurs on a tight budget.
Fancy creating a dropshipping business of your own? Follow these steps:
Choose a niche — while it's possible to list a near-limitless variety of items in your store, this doesn't mean you should. By choosing a specific niche (such as eco-friendly gardening tools or home office furniture) it'll be easier to market your store and generate sales.
Find a supplier — look for reliable and trustworthy suppliers who offer dropshipping services. Websites like AliExpress, Oberlo, and Spocket can help you find suppliers.
Set up your store — you can create an online store with ecommerce platforms like Shopify or WooCommerce. These platforms offer user-friendly interfaces and provide essential features like payment processing and shipping integrations.
Add products — once you've chosen your niche and found your supplier, add products to your store. You can use product descriptions and images provided by the supplier or create your own.
Market your store — use social media platforms and paid advertising to drive traffic to your online store. You can also optimize your website for search engines to increase organic traffic.
Online Course Creation
Reckon you've got a skill that others might want to learn? Perhaps you're a dab hand on the piano, or you're an expert when it comes to coding in Python. If so, creating your own online course could be a fantastic way to generate some extra income.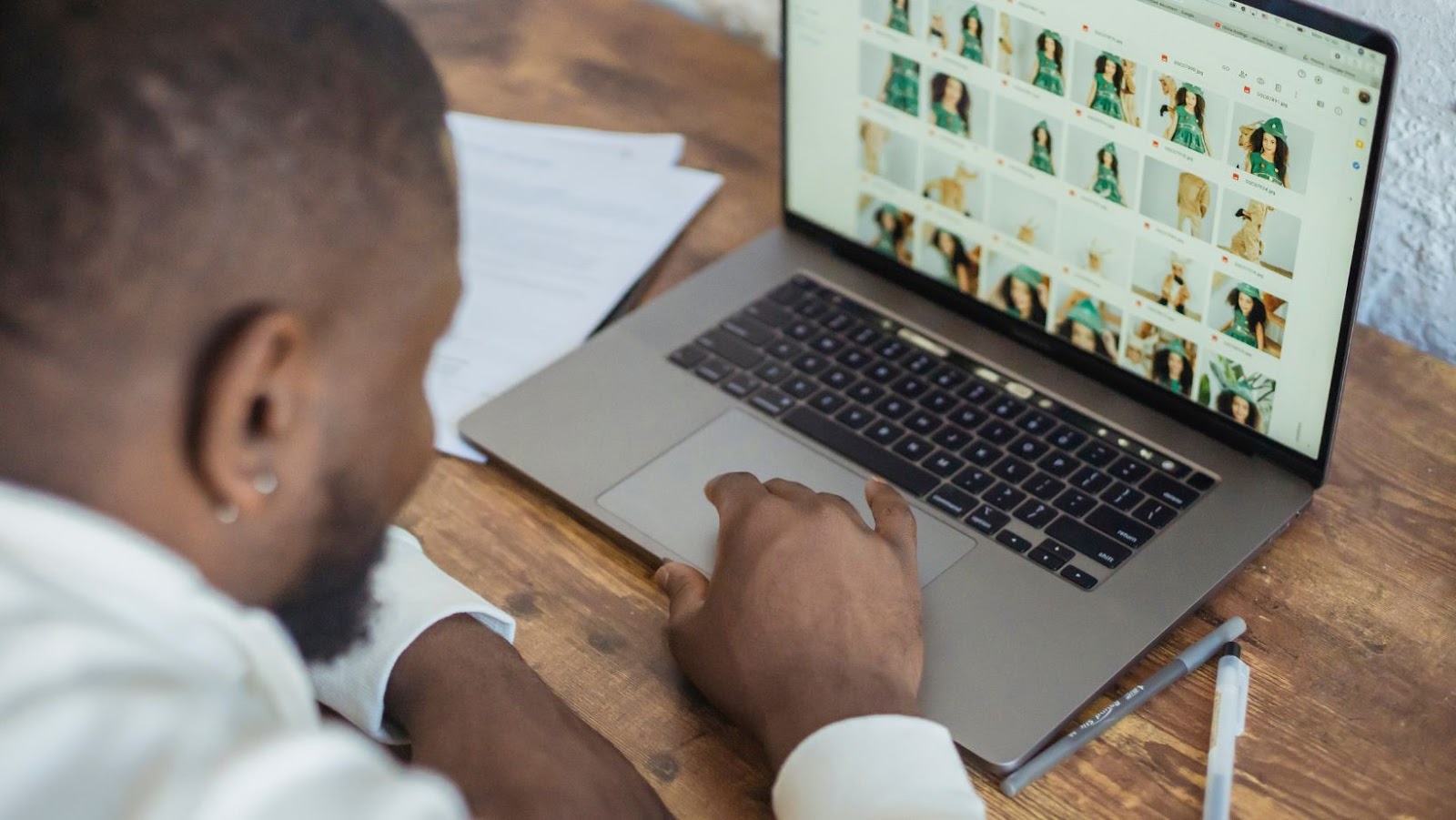 Once you've recorded all your training material and created your course, there's very little need for any active involvement or maintenance on your end — simply market the course and watch the sales roll in!
Want to share your expertise with the rest of the world (and make some money in the process)? Follow the steps below:
Choose a topic — decide on a topic or area that you're confident in and holds a wide appeal. Some popular areas include SEO, copywriting, coding, and graphic design.
Create your course content — the best courses use a variety of different mediums to deliver their content. Use a mixture of videos, slideshows, written documents, and visual instructions to teach your students. You can create your content using free or low-cost tools like Canva, Loom, or Google Slides.
Choose a platform — once your content is ready to go, you'll need a home for it. Udemy, Teachable, and Thinkific are three popular choices.
Name your price — determine how much you'll charge for your course. Consider factors like the amount of content, the level of expertise you offer, and the competition in the market.
Market your course — use social media, email marketing, and paid advertising to promote your course. You can also offer free or discounted trials to attract new customers.
Social Media Management
Every business needs some sort of social media presence, be it Facebook, Instagram, or LinkedIn. However, not every business owner has the skills necessary to drum up a following on social media, nor the time to engage with their audience. This is where you come in.
A freelance social media manager is typically tasked with developing a social media strategy, managing calendars, generating content, and engaging with online communities. It's a multifaceted job that requires a diverse range of skills, from creative and artistic abilities to logical and analytical thinking. One day may involve recording short-form videos for TikTok, whereas another may see you creating a report on audience engagement rates.
Want to start your own social media management venture? Here's how:
Gain some experience — start by managing your own page or volunteering to manage the social media presence of a local charity or independent business. This way you can build your portfolio in a low-pressure environment.
Decide which services you're going to offer — are you going to offer a comprehensive management package with all the bells and whistles, or will your service focus on one specific aspect of social media, such as content creation?
Put yourself out there — build a professional website that showcases your expertise. Join social media groups and network with other freelancers. Attend networking events. Advertise via social media. Try to make it as simple as possible for prospective clients to find you. Sites such as Upwork and Freelancer are great places to list your services.
Gardening and Landscaping
The pandemic of 2020 saw a huge priority shift around the world, with many home buyers now listing a garden or outdoor space as a must-have when hunting for a new place. However, having a beautiful garden isn't just a privilege, it's also an ongoing responsibility, and one that many simply don't have the time for.
Whether you've got green thumbs or you just love the great outdoors, offering your services as a personal gardener could see you turn a healthy profit. And while equipment can be pricey, it's feasible to start things off small and purchase pricier tools once your list of clients begins to grow.
Like the idea of zhuzh-ing up local green spaces? Follow the tips below:
Invest in some basic equipment — you'll need some basic equipment to get started, such as a lawnmower, pruning shears, shovels, and rakes. Consider hiring pricier items, or purchasing them secondhand — you can find some brilliant bargains through eBay or Facebook Marketplace.
Build a client base — consider offering your services for free to begin with, or reach out to friends and family to see if they have any landscaping tasks you could do. Always take before and after photos, as you can use these in your advertising!
Get qualified — to expand your knowledge and skills, consider taking courses in areas such as horticulture, landscape design, and construction. Any certifications you earn can be used to embellish your business and may help to attract higher-paying clients.
So there you have it — 5 budget-friendly business ideas for you to consider! For more money-making tips, check out our guide to Airbnb hosting, or our article "4 Ways You Can Make Money Online".