The gambling industry is a growing market that attracts millions of players, including many from the Middle East and North Africa (MENA) region. This has led to an increase in the popularity of online casinos.
Many GCC countries are more lenient, despite the regulations on gambling for Muslims. Online gambling has become very popular due to a variety of influences such as Westernization, social media, and cultural and social changes.
The Impact of Cultural and Social Changes
The Arab region is becoming more open to new ideas and opportunities, which is helping to spread the popularity of online casinos in GCC countries. Saudi Arabia and other Gulf nations have always been relatively conservative societies, but as these countries become more connected to the rest of the world through social media and other forms of communication technology, their citizens are exposed to different types of lifestyles that are often more liberal than what they're used to back home.
The Influence of Western Culture
Western culture is becoming more prominent in this region. The media whether it's television, the radio, newspaper, or any other, move globalization along at a rapid rate. While originally the exchange of information, globalization has taken a turn to share and spread the cultural identities of others. Western media and trends are being promoted more frequently in the Middle East, and as such new ideas are spreading to the more liberal populations.
Technological Advancements and Connectivity
One of the most important factors in the growth of online casinos is technological advancement. The internet is now a part of everyday life in GCC countries, with more people connected than ever before and better connectivity options available.
Online casinos also benefit from advances in gaming technology like virtual reality (VR) and augmented reality (AR), which allows them to offer new experiences unavailable at brick-and-mortar locations. The increased availability of mobile devices like smartphones and tablets gives more people access to websites that run casino games on mobile platforms.
The Growth of Mobile Gaming
Mobile gaming has seen massive growth in the past few years. It's now more popular than ever before, with more people playing games on their phones.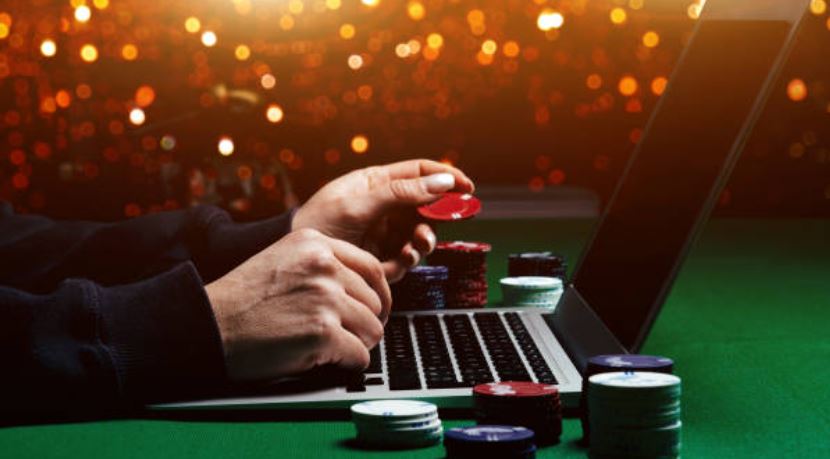 Casino games like blackjack and roulette are incredibly popular in GCC countries, alongside online slots. Sports gambling (horse races) has been a long-standing pastime. These are all now accessible via online casinos right on a smartphone or tablet.
Privacy and Anonymity of Online Casinos
Privacy and Anonymity are key in countries with gambling laws. In countries where Islam is the common religion and religion that bans gambling, this is a perk for those who wish to participate in the gaming pastime without stepping on someone else's toes or getting into trouble themselves.
Cryptocurrencies and Online Casinos
With the advent of cryptocurrencies, online casinos have gained a lot of popularity in GCC countries. These digital currencies are decentralized, meaning they are not controlled by any government or central authority. They also have no physical form and exist only in digital form.
Many online casinos accept cryptocurrency, adding another layer of privacy and anonymity for players from GCC countries. Check out the best online casinos in the GCC region at https://myser-gambling.com/
Diversified and Customized Game Offerings
A diversified and customized game offering is another important reason for the growing popularity of online casinos in GCC countries. By offering a wide range of games, including traditional table games like roulette and blackjack, as well as newer variations such as 3D slots and video poker, players are able to choose their favorites from a large selection. When you're catering to players from all different cultural backgrounds, this appeals to a wider variety of people.
Cultural Adaptations and Localization
Arabic speakers prefer to maintain their cultural norms and online casinos maintain those in the online gaming ambiance. Many GCC countries have strict laws when it comes to online gambling and advertising.
Online casinos have researched this information and made it safer for GCC residents to access and enjoy their websites while providing the most popular games like blackjack. The top casinos for GCC countries have also made sure to have Arabic language options and Arabic customer service.
Marketing and Advertising Strategies
Online casinos understand they need to market their games and services to attract players. They use a variety of strategies to do so and have to be careful when advertising in GCC countries with strict laws and regulations. Online casinos tend to drive business with digital marketing through social media and influencers rather than traditional methods.
Social Media and Influencers
Most online casinos have several social media accounts where they advertise and engage with potential customers. There is a dark side to social media advertising that can be detrimental, known as Clickbait. Many companies have joined up with casino review pages to publish new content and draw new customers.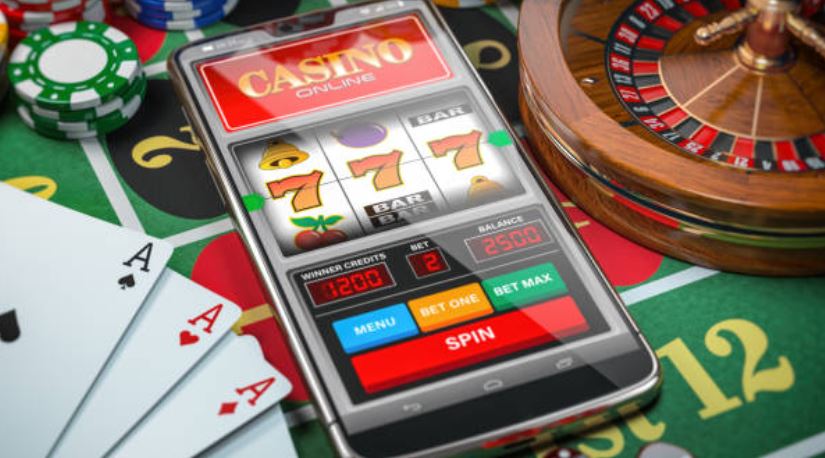 Affiliate marketing through users and influencers has proven successful for many online casinos. People are more likely to check out the website when it's recommended by those they look up to. Influencers can increase engagement for a company by 16%.
Challenges and the Future of Online Casinos in GCC Countries
The success of online casinos in GCC countries is not guaranteed. Several challenges face the industry, including:
● Lack of regulation and control
● Internet monitoring that blocks online casino websites
● Online casinos are not legal in all GCC countries
● Legality. Gambling in many of these countries is illegal which made payments difficult for players. There are limited options for players from these countries to collect their winnings as their banks are banned from accepting money from casinos.
Conclusion
In conclusion, online casinos have a bright future in Gulf Cooperation Council (GCC) countries. The growth of this industry has been fueled by cultural changes and technological advances. It is also evident that there are some challenges facing online casinos today such as legal ramifications.
With more online casinos accepting cryptocurrency, options are opening for players from GCC countries. As the casinos learn the culture and laws, they're adapting to suit those players' needs.