The app market in China is one of the most vibrant and diverse in the world. With the rise of mobile usage, app developers in China have the opportunity to make a real impact on the digital ecosystem.
China has quickly emerged as a major player in the app economy. There are now five huge apps in this country; Bilibili for video sharing, Pinduoduo for group buying, WeChat for messaging, Taobao for e-commerce, and Meituan Daijin for food delivery.
This article will explore the potential opportunities for app developers in China.
Overview of the Chinese App Market
The Chinese app market is vast and full of opportunity for app developers. According to research by Statista, the total number of mobile phone users in China is expected to reach 878.2 million in 2021, with 671.9 million users estimated as active monthly mobile internet users, meaning they access maps, music streaming apps or read news at least once a month.
China is already the world's largest online market for consumers spending on mobile apps and continues to grow. According to App Annie, the global leader in mobile app analytics, China's gross consumer spending on Google Play and iOS App Store surpassed US$37 billion in 2018 and US$45 billion in 2019.
Many Chinese homegrown apps have been highly successful worldwide. The most popular Chinese-made apps include Bilibili that facilitates video sharing; consumption-related services such as food delivery platform Meituan Dianping and Pinduoduo; travel booking platform Ctrip; image processing software maker Meitu; ecommerce giants Taobao Tmall (owned by multinational conglomerate Alibaba) and JD (which shares are listed on both NASDAQ and Hong Kong Stock Exchanges); Tencent–which offers a variety of digital services via its chat platform WeChat–and many more.
By creating useful, localised content for this highly competitive market, developers have a lot of potential for success — whether you are an innovative startup or working for one of the most prominent IT players on the international stage.
Reasons for the Growth of Chinese App Market
The Chinese app market is one of the fastest-growing markets in the world. With a population of over 1.4 billion, this consumer base is hugely lucrative for developers and businesses looking for opportunities to capitalize on the latest trends. There are several reasons why apps have grown so quickly in China, such as:
Increased use of smartphones: The increased availability and affordability of smartphones has made it possible for more people to access digital services. According to official figures released by the China Internet Network Information Center, by the end of June 2020 there were 1.37 billion smartphone users in China, up 8.9 percent compared to 2019's figure of 1.27 billion users;
Opportunity to expand digital footprint: Companies have identified e-commerce and mobile apps as powerful strategies for entering untapped markets;
Competition among app developers: Developers are actively competing against each other to create vibrant apps that offer useful services;
High demand from Chinese customers: Apps that meet customer expectations quickly gain popularity or capture a share in this rapidly growing segment;
Sophisticated tech infrastructure: China has invested significantly in its technological infrastructure over the past decade and this has enabled innovation and growth in its app sector;
These factors and other external variables such as regulations, platforms and channels have resulted in rapid growth in the Chinese app market. As a result, many popular Chinese applications now span various sectors from social media to gaming, transportation and logistics to food delivery e-commerce. Examples include Bilibili for video sharing, Pinduoduo for group buying, WeChat Pay for payments and DiDi ride-hailing services.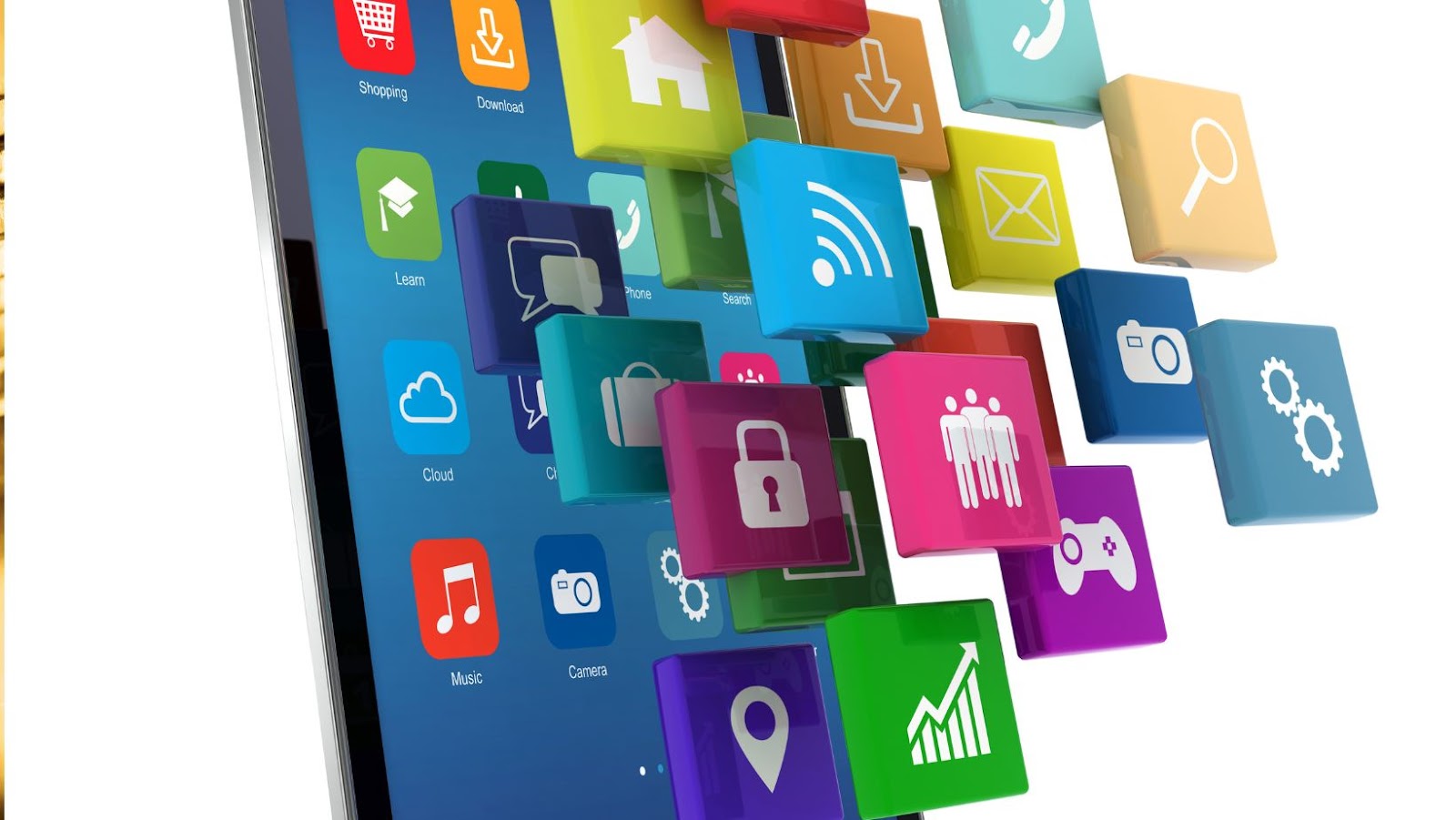 Five apps huge in China: Bilibili for video sharing, Pinduoduo for group buying, and more
China is the largest market for mobile apps in the world. Introducing technology, including 5G and e-commerce, and the growing consumer economy present huge opportunities for app developers. Among the popular apps in this market are Bilibili for video sharing, Pinduoduo for group buying, Meituan for local services, Kuaishou for short videos and live streaming and Alipay, the mobile payments giant.
This article will explore these five apps and how developers can capitalize on their success.
Bilibili for Video Sharing
Bilibili, formerly known as Bilibili.com, is one of China's leading media, entertainment, and lifestyle live-streaming platforms for Chinese youth and a leader in the industry. Bilibili offers users a full media experience. The platform's range of content includes live streaming entertainment, original shows, web series, animation programs, comic strips, music concerts, online movie screenings and much more.
It has become the most preferred destination for young people under 25 in China to watch online video entertainment. Launched in 2009 by IT entrepreneur Xie Yangchen(谢扬辰)and internet hobbyist Xu Yi (徐逸), Bilibili experienced exponential growth in 2014 and was among the first batch of companies listed on Shanghai Stock Exchange's sci-tech innovation board ("STAR Market"- STAR:688001).
Its strong foundation of user engagement has established it as a formidable competitor against Tencent Video and iQiyi. Today it serves approximately 50 million active daily users who watch 5 billion videos monthly. According to Questmobile data as of March 2020,Bilibili ranks fourth after Douyin (mobile video sharing), Kuaishou (short video sharing),and Weibo (microblogging), making it the fourth largest app in terms of daily active users with 248 million DAUs on average each day during the same time frame.
Pinduoduo for Group Buying
Pinduoduo, or PDD, is a consumer-to-consumer (C2C) eCommerce platform founded in 2015 and has quickly become a key player in the Chinese market. It is especially popular with lower-income consumers as it offers steep product discounts via its "Group Buy" model. By forming groups of friends, families and coworkers to purchase items, customers can get heavily discounted prices on products ranging from apparel to household goods.
PDD has grown to become one of the largest eCommerce platforms in China. The latest reports indicate that it now accounts for 17% market share when looking at annual active users. Furthermore, it does even better when analyzing monthly active users, accounting for 20.4% of total market share. This rapid growth indicates that this app could be a great opportunity for developers who want exposure to millions of Chinese consumers through PDD's platform.
WeChat for Communication
WeChat does Chinese tech giant Tencent develop a multi-purpose messaging app. It allows users to communicate with friends, groups, and even businesses. WeChat's popularity knows no bounds in China — it currently has just over 1 billion active monthly users. It is particularly popular among older generations due to its simple interface and extensive features: WeChat enables everything from basic chatting to money transfer, games, payments, scheduling and more.
In addition to its chat functions, WeChat contains a "Moments" section that allows users to post pictures and text for their friends on the app and locations for pictures taken. This helps people stay updated on each other's lives and activities without having direct communication.
Lastly, WeChat also provides helpful data such as nearby attractions, restaurants, public transport services etc. All these functions make it one of the "Five Apps Huge in China", thus creating huge opportunities for app developers interested in entering the Chinese market.
Meituan for Food Delivery
Meituan is one of the most popular apps for food delivery in China. Meituan offers customers the convenience of ordering practically anything—from meals at nearby restaurants, to groceries, and even some errands!
It provides buyers various delivery options, including restaurant pickup, self-pickup, and on-demand delivery. Furthermore, the platform also boasts a loyalty program with coupons and discounts on purchases made through its app.
Along with its wide selection of merchandise on its platform and attractive discounts, Meituan has quickly become one of China's most popular food delivery apps. Meituan is their primary source for convenient access to food or other services for many people living in cities such as Beijing or Shanghai.
Didi for Ride-Hailing
Didi Chuxing is an app-based ride-hailing transport service from China, offering full mobility options (taxis, private cars, buses and more). It's said to be the world's largest platform, as it holds 80 percent of China's ride-hailing market. It is also one of China's five major app platforms for transportation services. The others are Shouqi Limousine & Chauffeur, Yidao Yongche, Haoqiche and eHi Car Services.
Boasting around 550 million users globally and having served over one billion rides since its launch in 2012, Didi has recently expanded to Japan and Mexico through strategic partnerships with SoftBank Group Corp. and Rakuten Inc., respectively. Ride-hailing is just one of its many service offerings; it also provides grocery delivery services, carpooling and bike rentals.
Unfortunately for developers outside of China, there are some restrictions when creating apps as a foreigner or non-resident company/individual – so be sure to check these regulations before getting started!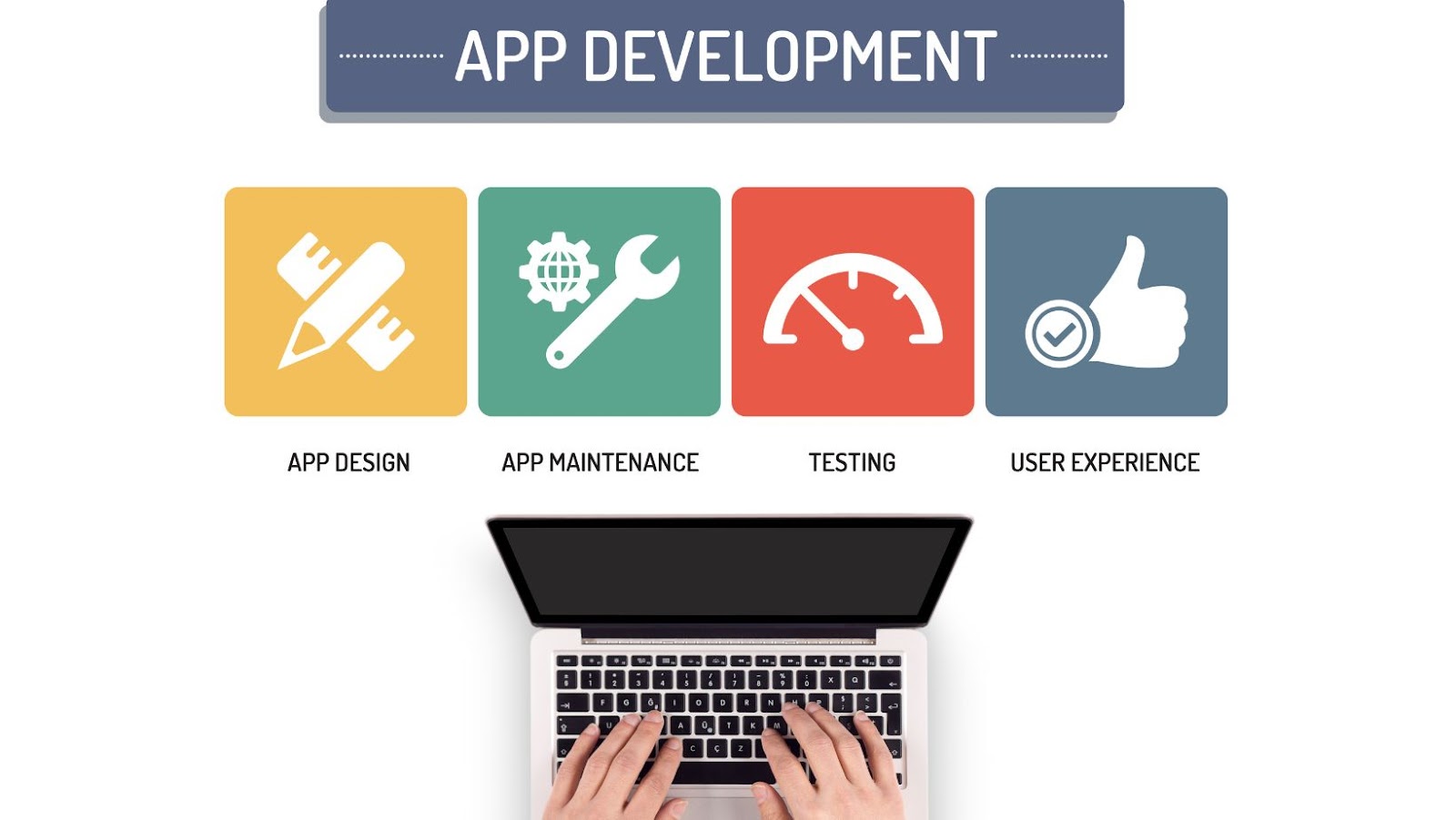 Opportunities for App Developers in China
Over the last decade, China has become the largest mobile market in the world. This makes it an attractive destination for app developers who want to tap into the opportunities available in the country.
Five apps are hugely popular in China and provide interesting opportunities for app developers. These are Bilibili for video sharing, Pinduoduo for group buying, Xiaomi for online shopping, WeChat for social networking, and Alipay for digital payments.
In this article, we will look at the opportunities available for app developers in China and the strategies they must adopt to succeed in the market.
Growing Demand for Apps
The demand for mobile apps in China is growing rapidly. With increased internet penetration, app downloads and usage have doubled quickly.
China has transformed from traditional businesses to mobile-driven marketplaces in the past decade alone. As a result, companies that once relied on physical stores are now adapting their strategies to face competition from online retailers.
At the same time, Chinese consumers are becoming more tech-savvy, which means there is a rising demand for innovative and locally tailored apps. To stay competitive, developers must understand how different apps can meet the needs of the Chinese market to build successful businesses.
Five apps that have been especially popular in China include:
Bilibili (a video sharing platform).
Pinduoduo (a group buying app).
WeChat (the most popular instant messaging app).
Taobao (an online marketplace).
Meituan (an all-in-one service platform).
All these apps show us how developers and entrepreneurs can leverage unique features to carve out a space in a relatively crowded Chinese market.
By understanding these five successful Chinese apps as well as general trends of mobile app usage among Chinese users, developers are better placed to capitalize on opportunities and develop cutting-edge apps for businesses or customers with specific needs.
Increased Investment in App Development
With China's increasing economic prowess, the demand for digital products and services has grown exponentially. As a result, investments in app development have also increased with significant growth in venture capital and angel investor investments. The Chinese government has further supported such growth by implementing various policies. Such investment offers tremendous compensation for developers creating China's next big hit apps.
For many developers, there are few more attractive markets to launch their new apps than China. With this comes a huge opportunity to tap into its massive potential audience and access to a well-developed mobile infrastructure that allows companies to adopt cutting-edge technology faster than ever before. Developers can find success by creating applications tailored specifically for Chinese users, such as those centered around shopping and delivering entertainment-related content or services. This could include providing mobile gaming lounges or developing mobile shopping platforms that utilize augmented reality technology allowing for an enriched product experience for consumers visualizing items virtually before making purchases online.
Five apps that have seen huge success in China include Bilibili – a short video sharing app which revolutionized video entertainment in China; Pinduoduo – group buying app that offers discounts when multiple customers purchase same item simultaneously; WeChat – App integration platform released by Tencent that specializes in lifestyle convenience to messengers; Dianping – review based social media platform enabling users to share restaurant reviews; DiDichuye – lifestyle themed photo sharing app popular among millennials who seek an aesthetic community experience when curating their social life through images on their mobile devices. Through strategies such as partnering up with local e-commerce partners and providing incentives for adoption through discounted deals or custom integrations, within 18 months of launch many of these apps had become hugely popular across all major cities in Mainland China (and beyond).
To maximize success, keeping abreast of local changes within the cultural tech scene is important. Hence, you know what skills are needed and how your product could differ from current applications in this competitive landscape. With the right combination of skill set, vision and execution strategy chances are high that your creation could be launched into stardom within no time!
Access to a Huge Market
China is one of the most rapidly developing countries in the world, and as it experiences a surge in digital economy, app developers have more opportunities than ever before. With its huge population, China offers an enormous and ever-expanding market for app developers.
Not only can they access this potential user base of over 900 million mobile users, but they are also presented with the unique challenge of developing apps that meet Chinese consumer preferences. This includes apps tailored to local tastes and paying attention to cultural sensitivities by avoiding offensive language or inappropriate visuals. Doing so ensures their app can reach and connect with a Chinese audience.
Successful Chinese apps often tailor their offerings to suit different user preferences:
Voice input.
Dedicated markets such as Baidu.
Integrated APIs for payment systems set up in China, custom game design and merchandise/social media integration.
Understanding these trends is key for developers looking to break into the Chinese market. Paying attention to which apps have become popular among millions will give them an idea of what users expect from new applications dealing with similar categories. Five apps that have become so popular in China are Bilibili for video sharing, Pinduoduo for group buying, Kuaishou for short video streaming service Douyin for livestreaming and shopping-focused platform Taobao—all provide useful insights for app developers who want success in the Chinese market.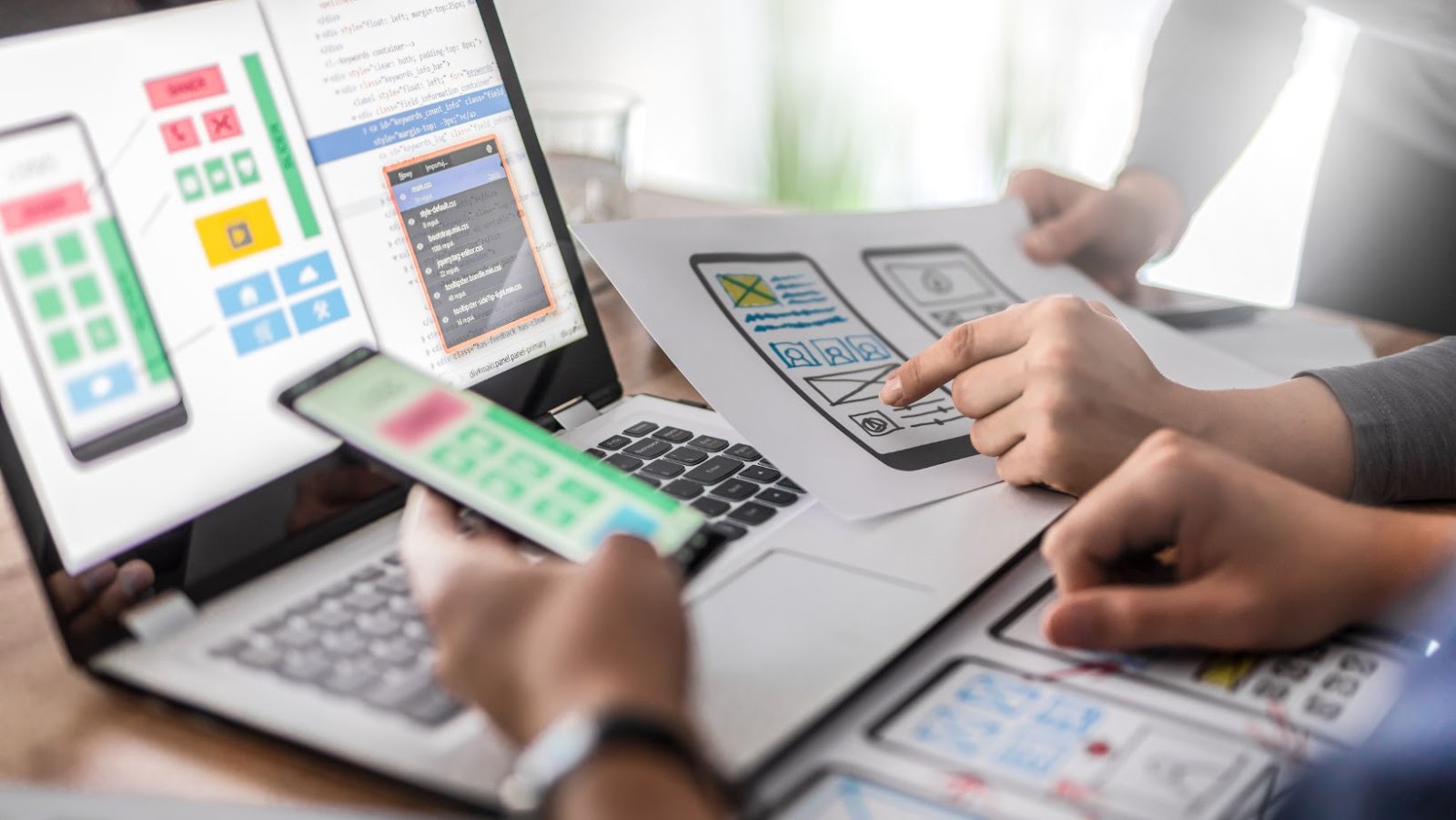 Conclusion
In conclusion, China is a very lucrative and competitive market for app development, and developers hoping to make their mark need to stay up-to-date with the ever-evolving Chinese app landscape. Even so, anyone with skill in app development has the potential to tap into some of the most successful sectors of mobile growth in modern times as East Asia offers unparalleled opportunities for success.
Five applications have been identified as particularly popular in the Chinese market: Bilibili for video sharing; Pinduoduo for group buying; Meituan for food delivery and discovery; Xiaohongshu for individual recommendations; and WeChat Pay for FinTech payments. Developers should note that following trends, such as live streaming on Inke or Bilibili, is important to keep up with user expectations. Additionally, adapting products according to cultural demographic factors like food preferences or shopping behavior related to social influence may be key success factors in breaking into the Chinese market.
Regardless of what sector you target, success can be found through proper research and knowledge of current trends from an international and local perspective. This expansive nation is an amazing playground with incredible potential for anyone willing to face its complexities head-on!