As China's e-commerce market continues to grow, it is important to consider which tech stocks are positioned to benefit the most from this growth. In this article, we'll explore the differences between two Chinese tech stocks, Pinduoduo and Bilibili, and why Pinduoduo might be a better option for investors looking to capitalize on the e-commerce market in China.
Overview of Chinese e-commerce market
The booming Chinese e-commerce market is expected to reach over ten trillion RMB by 2020. This growth reflects greater consumer spending, particularly in rural areas, and the infrastructure development necessary to facilitate e-commerce. As China's largest online transaction platform today, Pinduoduo Inc. ("Pinduoduo") is strategically positioned to capitalize on these advances.
Compared to its competitor Bilibili Inc. ("Bilibili"), Pinduoduo currently enjoys more competitive advantages that set it apart within the Chinese e-commerce market. Though established as a social media site, Bilibili has recently moved into online retail; however, Pinduoduo stands out because its model isn't confined by a single product category but spreads across different categories such as apparel and other products merchandise. As such, Pinduoduo boasts a much larger customer base than Bilibili and has cemented itself as an e-commerce juggernaut in China with unparalleled growth pressure and scale gains compared to its competitors.
In addition to its well-rounded e-commerce strategy and massive customer base, Pinduoduo has benefited greatly from aggressive discounting practices that make it unique within the Chinese marketplace landscape—attracting customers with discounts unheard of before from any other major player. By offering timely discounts on select products through partnerships with suppliers and leveraging geographically specific microsourcing methods for fast delivery from local warehouses or suppliers, Pinduoduo was able to cement itself as one of the most affordable shopping destinations in the country—increasingly taking share away from other companies like Bilibili or Taobao & Tmall.
Better Chinese Tech Stock: Pinduoduo vs. Bilibili
Pinduoduo and Bilibili, two of the leading Chinese tech stocks in the e-commerce sector, are at the forefront of unprecedented growth in the country's digital economy.
Founded in 2015, Pinduoduo is a business-to-consumer (B2C) platform that focuses on merchandise sales. Focusing more on content and entertainment services, Bilibili was established in 2009 and operates a video streaming platform that provides an array of minigames, videos, and more. Both businesses have leveraged their strong user communities to grow rapidly and capture larger shares of China's digital commerce market.
In terms of overall size and operations reach, Pinduoduo has a wider scope compared to Bilibili. It has grown much faster than its rival with an impressive net revenue multiple ranking ninth among all companies listed on Nasdaq Global Select Market as of May 2020. Meanwhile despite its innovative content offerings, Bilibili only ranks 129th by the same measure. Additionally, Pinduoduo's already strong competitive position is further bolstered by its ability to target lower tiers cities that represent untapped opportunities for e-tailers looking for growth engines outside tier one urban areas such as Beijing or Shanghai where Bilibili is based upon.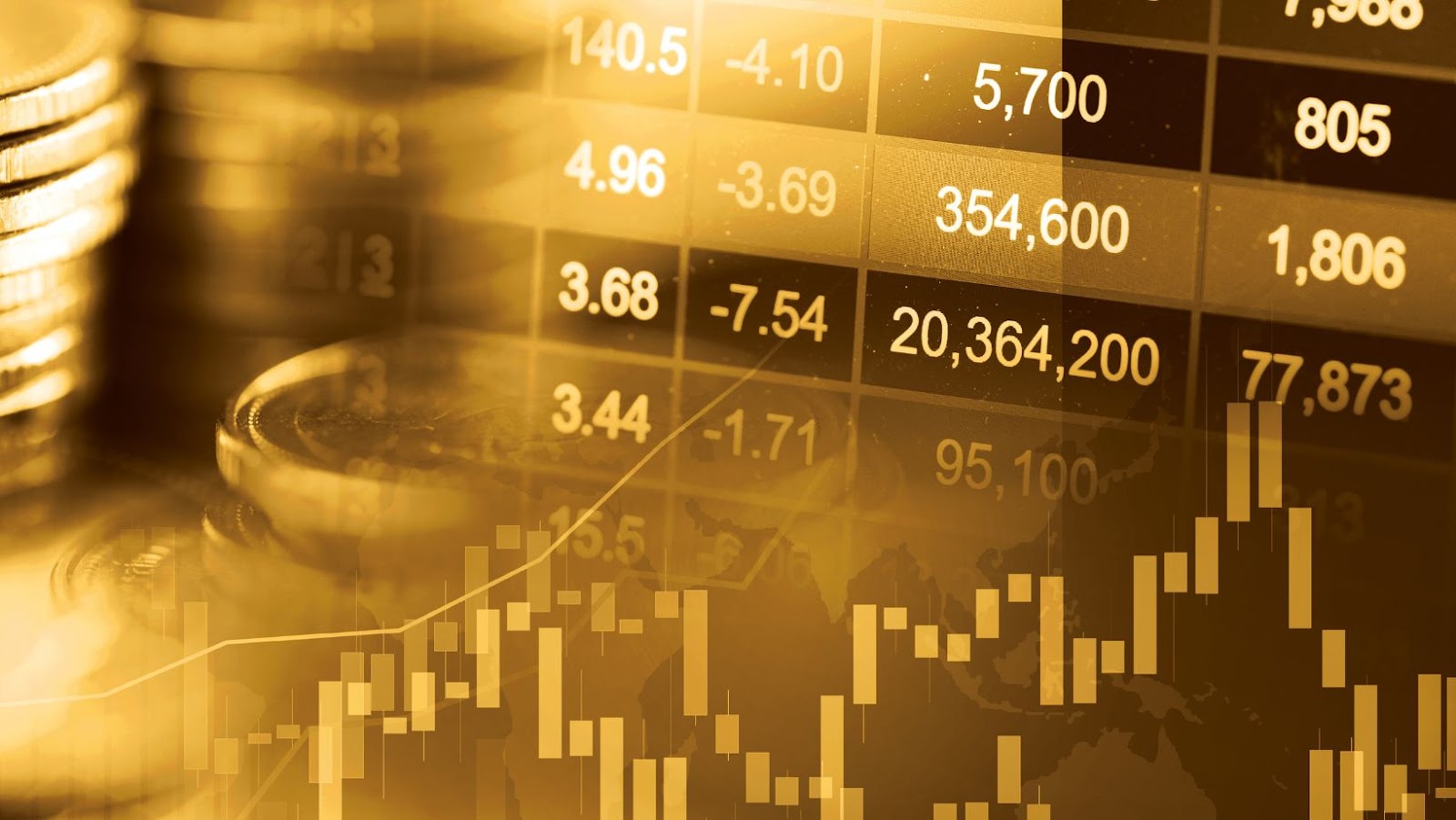 Comparison of Market Position
Comparing the market position of China's two major tech stocks Pinduoduo and Bilibili reveals some interesting insights.
Pinduoduo is better placed to capitalize on the sustained growth in E-commerce in China, thanks to its unique product offerings and low-cost online shopping experience.
Meanwhile, Bilibili, with its gaming and streaming content, is positioned to benefit from the spike in online entertainment.
In this article, we will dive deeper in to the market position of both stocks and examine what gives Pinduoduo a clear advantage.
Pinduoduo's competitive advantages
Comparing Pinduoduo and Bilibili regarding their respective competitive advantages, it is evident that Pinduoduo is better positioned to capitalize on China's e-commerce growth.
First and foremost, Pinduoduo boasts a larger user base than that of Bilibili. With 653 million active users compared to Bilibili's 130 million, Pinduoduo has greater potential to capitalize on increasing consumer demand for online shopping in China.
Second, as a well-known "social commerce" platform, Pinduoduo emphasizes employing social network effects to drive sales. In comparison, Bilibili focuses more on entertainment-oriented content and livestreaming services.
Finally, while many investors are concerned by the recent IPO slump in Chinese tech companies due to regulatory scrutiny of industry practices relating to data collection and privacy policies, Pinduoduo stands out as the only Chinese tech company approved by the U.S. SEC for an IPO this year. This has given it greater access to capital to fund future growth strategies than its competitors such as Bilibili, which remain largely restricted by Chinese regulations.
Given these factors, investing in or holding onto shares of Pinduoduo would appear to be a more sound decision when evaluating these two tech stocks side by side.
Bilibili's competitive advantages
Bilibili is one of the most popular Chinese online video platforms, targeting the Gen Z audience. It is particularly strong in live streaming and newer video formats such as quick videos, mini-games and manga comics. The company has gained a loyal following among its mainly young base, who come to their platform for entertainment, social interaction, and learning new content.
As compared to Pinduoduo (PDD), Bilibili's competitive advantages include:
Strong brand recognition due to its focus on entertainment, especially among Gen Z;
Stable user base with 64 million paying members;
Expanding gross merchandise volume (GMV) driven by rising monetization rate;
Growing international presence with Asia Pacific and the US already forming integral aspects of the business; and
Strong financial performance with revenues up 60% in 2020.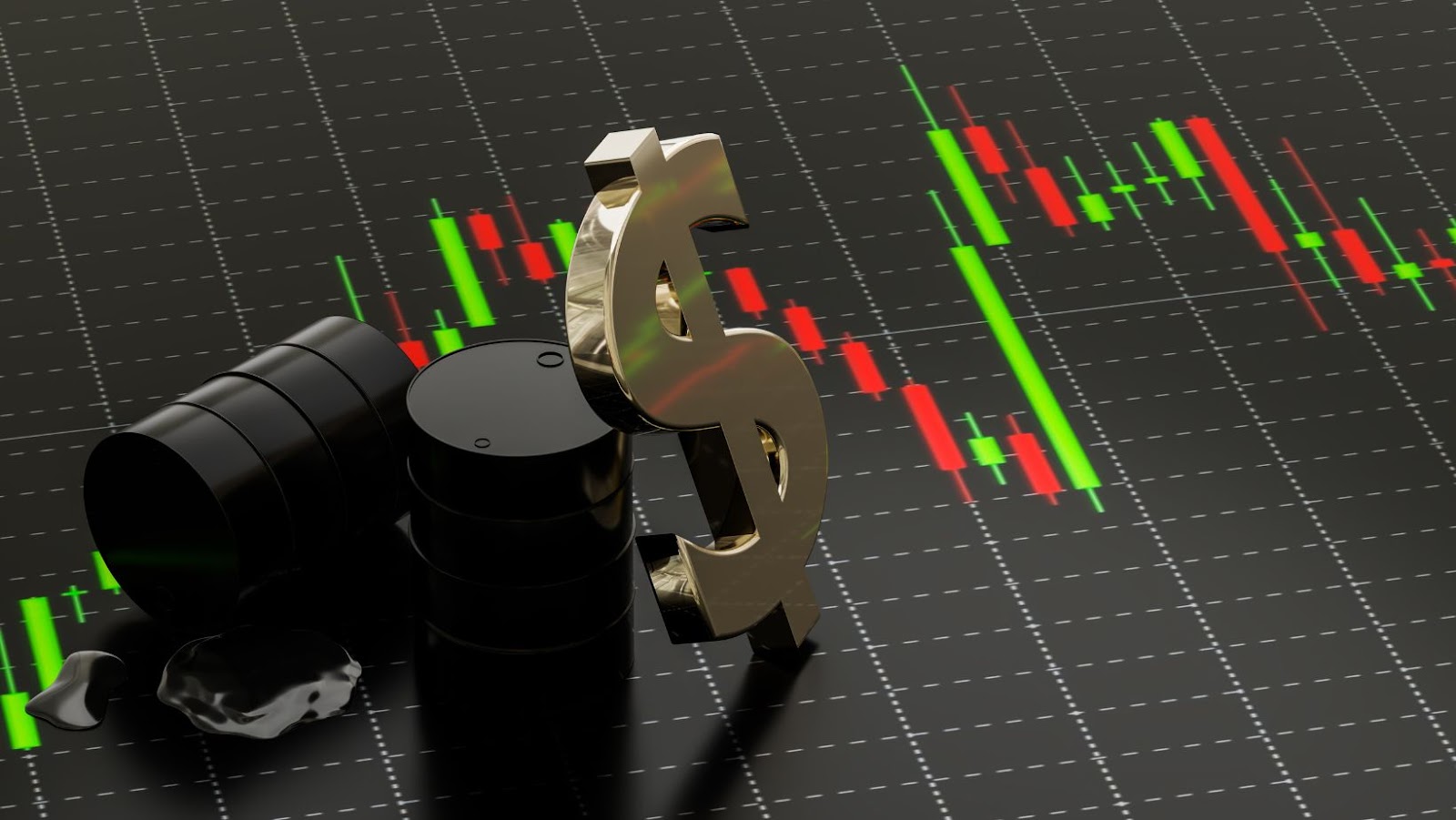 Comparison of Financials
When comparing the financials of tech stocks Pinduoduo and Bilibili, Pinduoduo appears to be better positioned to capitalize on China's e-commerce market growth. While both companies have seen strong revenue growth, Pinduoduo has outpaced Bilibili regarding net income and market share growth.
In this article, we will compare the financials of both companies to assess which stock is better positioned to benefit from the growth in China's e-commerce market.
Pinduoduo's financials
Pinduoduo Inc (NASDAQ: PDD) is a Chinese tech company that operates a social e-commerce platform. It is considered one of the better Chinese technology stocks, especially compared to its peers in the industry. This has been driven by its strong financials, which have shown only positive growth over the last few years. As of April 2019, Pinduoduo reported revenue of 128.9 billion Yuan, an increase of 108% year-on-year from 61.5 billion Yuan in the same period last year. In addition, its gross profit margin stood at around 64%, and its free cash flow was estimated to be 3.2 billion Yuan for 2018.
The company also showed significant growth in terms of user engagement. Its total mobile monthly active users (MAUs) for December 2018 totaled 597 million, an increase from 453 million a year earlier and representing a 32% year-on-year growth rate. Since 2016, it has reported steady and healthy quarterly active user growth from 8 million users to 368 million as at December 2018 and has managed to increase repeat buyer rates between 40–45%.
Overall, Pinduoduo's performance is considered stronger than Bilibili's (NASDAQ: BILI), another Chinese technology stock that focuses more on streaming services instead of e-commerce developments like Pinduoduo. With strong financials and continued user engagement activities, it can be concluded that Pinduoduo is better positioned to capitalize on China's e-commerce growth than its competitors such as Bilibili.
Bilibili's financials
Bilibili Inc. (NASDAQ: BILI) is a Chinese online entertainment platform, focusing mostly on online games, eSports and anime & comics content. The company operates primarily in China, with a growing international presence.
In terms of financials, Bilibili had total revenues of RMB 8.6 billion for the fiscal year ending December 30th 2020, up 38% from 2019; Gross profit was RMB 6 billion (69% of total revenue), up 36% from 2019; Operating income was RMB 806 million (9% of total revenue), down 18%; Net income was RMB 1 billion (12% of total revenue),up 111%. These figures show that the company has grown significantly in the last few years, reflected in its stock price over this same period.
Regarding balance sheet analysis and other metrics, Bilibili has an impressive current ratio of 3.91x and a debt/equity ratio of 0%, meaning they do not have any funded liabilities or borrowings outstanding against their assets. The company also had a strong return on equity (ROE) at 38%, higher than average compared to other market participants in the technology space specializing in online entertainment and karaoke services such as iQiyi Inc., ByteDance Ltd., and Youku Tudou Inc.. In addition, other financial metrics such as price to book value (P/BV) valuation stand at 9x. This shows that the stock is currently highly favored by investors due to its fundamentals and growth prospects.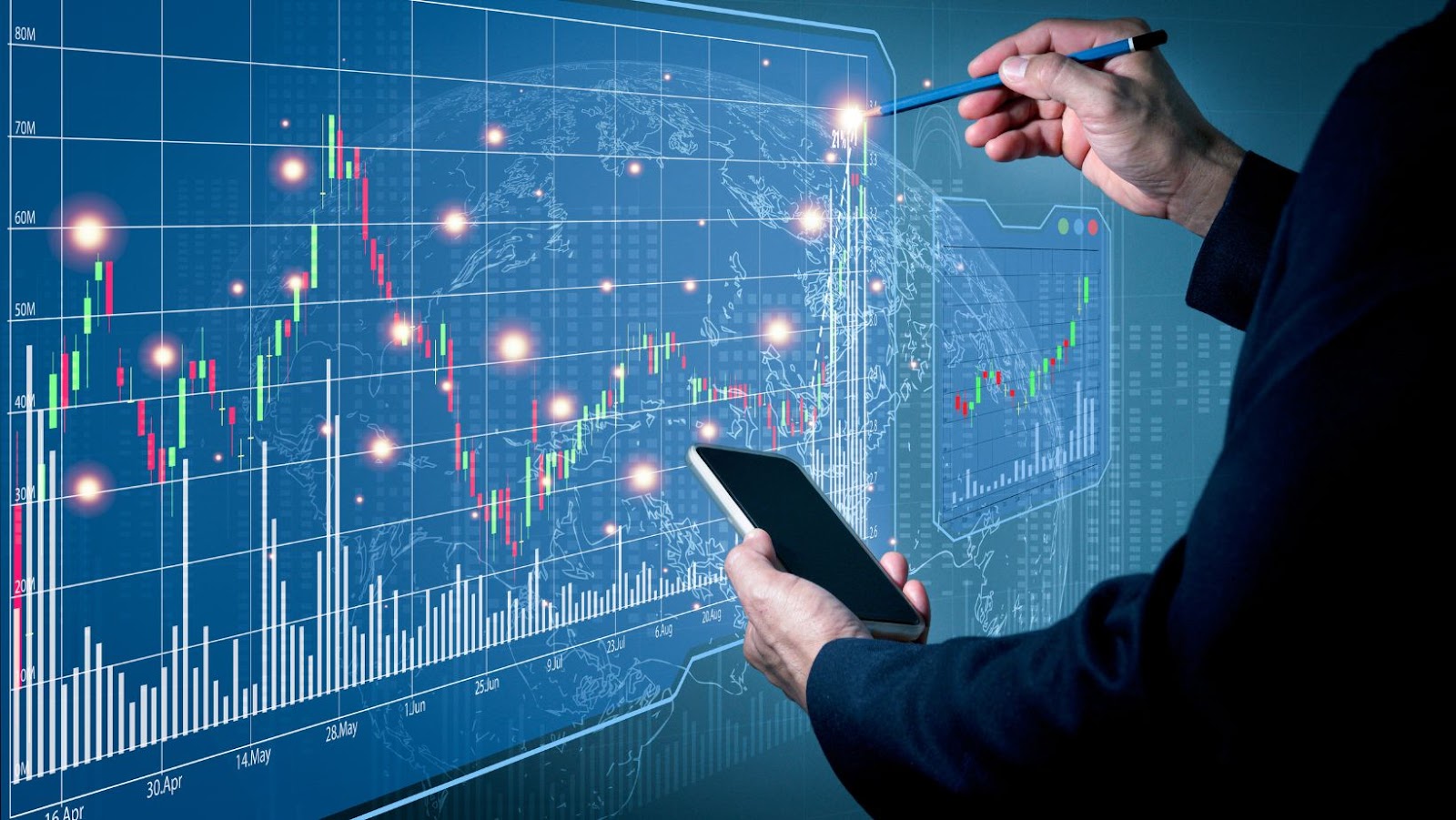 Comparison of Growth Potential
Pinduoduo and Bilibili have been identified as Chinese tech stocks with growth potential. However, which is better positioned to capitalize on the expected explosive growth of e-commerce in China?
This article will compare both companies' potential and evaluate which offers a better investment opportunity.
Pinduoduo's growth potential
Pinduoduo (PDD) is a Chinese e-commerce platform with greater growth potential when compared to its competitors, such as Bilibili. PDD is a mobile-only platform that offers customers discounted prices for items taking advantage of its retail partnerships. In addition, it has established a unique format in its approach to marketing, which is building communities around user groups who can access the discounts and benefit from the bulk deals.
This has led to immense growth rates on PDD's user base and market share, enabling them to become one of the leading e-commerce companies in China. For instance, their annual active customers exceeded 450 million within the first half of 2020 alone, propelling the company's GMV (gross merchandise value) up over 100% year-over-year. This demonstrates how PDD's growth momentum surpasses that of their peers like Bilibili, signalling that their investment potential may have better returns than traditional Chinese tech stocks such as Bilibili.
Furthermore, Pinduoduo has had remarkable success leveraging digitalization technologies across different networks and touchpoints through strategic partnerships with online influencers and its 'hands-on' approach to customer services such as customer feedback groups via WeChat Official Accounts or Toutiao Plus articles. All these efforts are expected to advance PDD's operational performance by attracting more shoppers and encouraging repeat purchases, thereby increasing brand loyalty among key consumer segments and boosting their customer base over time while diversifying revenue streams in areas like content subscription fees or advertising services fees.
Bilibili's growth potential
Bilibili is a NASDAQ-listed Chinese media and entertainment platform primarily targeting the Gen Z population. It is growing fast due to its focus on improving user experience through interactive content, such as live streaming and gaming, thus driving engagement from new users.
Given that China is already Asia's largest digital advertising market (estimated at more than $46 billion in 2018), Bilibili should benefit from this growing market. The company reportedly earned 82% of its total revenue from advertising Taobao's products during 2020, with its offline events business comprising 18%, a roughly 3% increase yearly. Impressively, it experienced 20% growth in total annual paying users during 2020.
Bilibili has launched initiatives to diversify into various markets outside of mainland China such as Singapore and Taiwan. This should help drive global traffic while simultaneously catering to local cultures and needs of users in these other countries via localized content. In addition, its recent acquisition of Meituan-backed Kuaishou presents synergies for their combined customer base and access to retail platforms to generate new revenue streams for the platform. Consequently, these strategies should contribute significantly to the company's growth prospects.
Conclusion
After analyzing the quantitative and qualitative information regarding both Pinduoduo and Bilibili, it is clear that Pinduoduo is the better Chinese tech stock. Its strong presence in the e-commerce industry and ability to capitalize on the brisk growth of online shopping allows it to outperform Bilibili over time.
In addition, its comprehensive social commerce platform enables merchants to offer discounts effectively, creating long-term value for stakeholders. Moreover, its strong management team has successfully guided the company in building a solid foundation for continued success by offering a unique low price model.
All of these advantages give investors confidence that stronger returns are possible from investing in Pinduoduo over Bilibili. Moreover, with today's retail culture shifting heavily towards digital shopping, as seen in China's growth rates of e-commerce, Pinduoduo is well placed to capitalize on this new trend and emerge as a strong Chinese tech stock contender among investors.