.
The rise in demand for synthetic AI reflects the ever-changing landscape of artificial intelligence and its applications in industries including healthcare, finance, automotive engineering and more. In addition, businesses have become increasingly aware of the importance of leveraging reliable data for decision making purposes and for this reason are turning to companies like Mostly AI to provide them with up-to-date simulations. As such, these companies enjoy a significant investment boost from venture capitalists and other investors who recognize the potential returns on their investments in synthetic AI technology.
This article looks at the implications of the $25M investment on Mostly AI's ability to increase market share and further develop innovations in its technology offerings.
Overview of Mostly AI
Austria-based Mostly AI specialises in simulating synthetic data for AI training, data analytics and software testing. The company recently raised $25M Series B from Molten Ventures. This round of funding follows their successful Series A.
With this investment round, Mostly AI will continue leveraging their expertise to deliver advanced data simulation solutions to their customers.
What is Mostly AI?
Mostly AI is an Austria-based company specialising in synthetic data generation to train Artificial Intelligence and Machine Learning models, simulate data for analytics and predictive modelling, and test software applications. It was founded in 2018, to provide better and more efficient AI training methods with privacy-protecting synthetic data generation.
The company creates "synthetic populations" that can be customised to match any target population. These populations are built using a combination of real data points gathered from public datasets, machine learning algorithms, and other sources. The result is a highly realistic set of simulated people with accurate characteristics such as age, gender, job titles, skill sets, etc., which can be used to create training datasets for ML/AI algorithms.
Mostly AI has raised over $25 million in Series B funding from Molten Ventures this year – making it one of the biggest venture deals for a startup in Austria. It plans to use this investment to further expand its team and extend its reach into new markets such as the US and Asia Pacific region. In addition, the company is currently looking at additional collaborations with research institutions worldwide to improve its synthetic data platform.
What services does Mostly AI offer?
Austria-based Mostly AI provides data synthesis services to enable Artificial Intelligence (AI) training, data analytics, and software testing. The company's technology simulates synthetic data in a scalable manner, allowing organisations to unlock insights from real-world data which would otherwise be inaccessible. In addition to this core technology, the company also offers a range of services including custom model development and deployment, expert data scientists for consultation and implementation support, and a wide variety of user resources and tutorials.
The core mission of Mostly AI is to make complex ML/AI capabilities more accessible worldwide by providing users with optimised tools for AI training that can reduce time-to-market cycles by up to 60%. By leveraging their synthetic datasets, companies can develop more realistic models for their applications without compromising the privacy or security of their existing real-world data sources. Additionally, through the use of their expert customer success team, clients can ensure successful outcomes are achieved quickly and with maximum impact.
AI's offerings have seen an uptake in demand amongst industry professionals across the globe due its approach which greatly reduces the complexity associated with developing accurate predictive models while supplementing existing siloed datasets with synthetic ones across various industries including retail, ecommerce and financial services.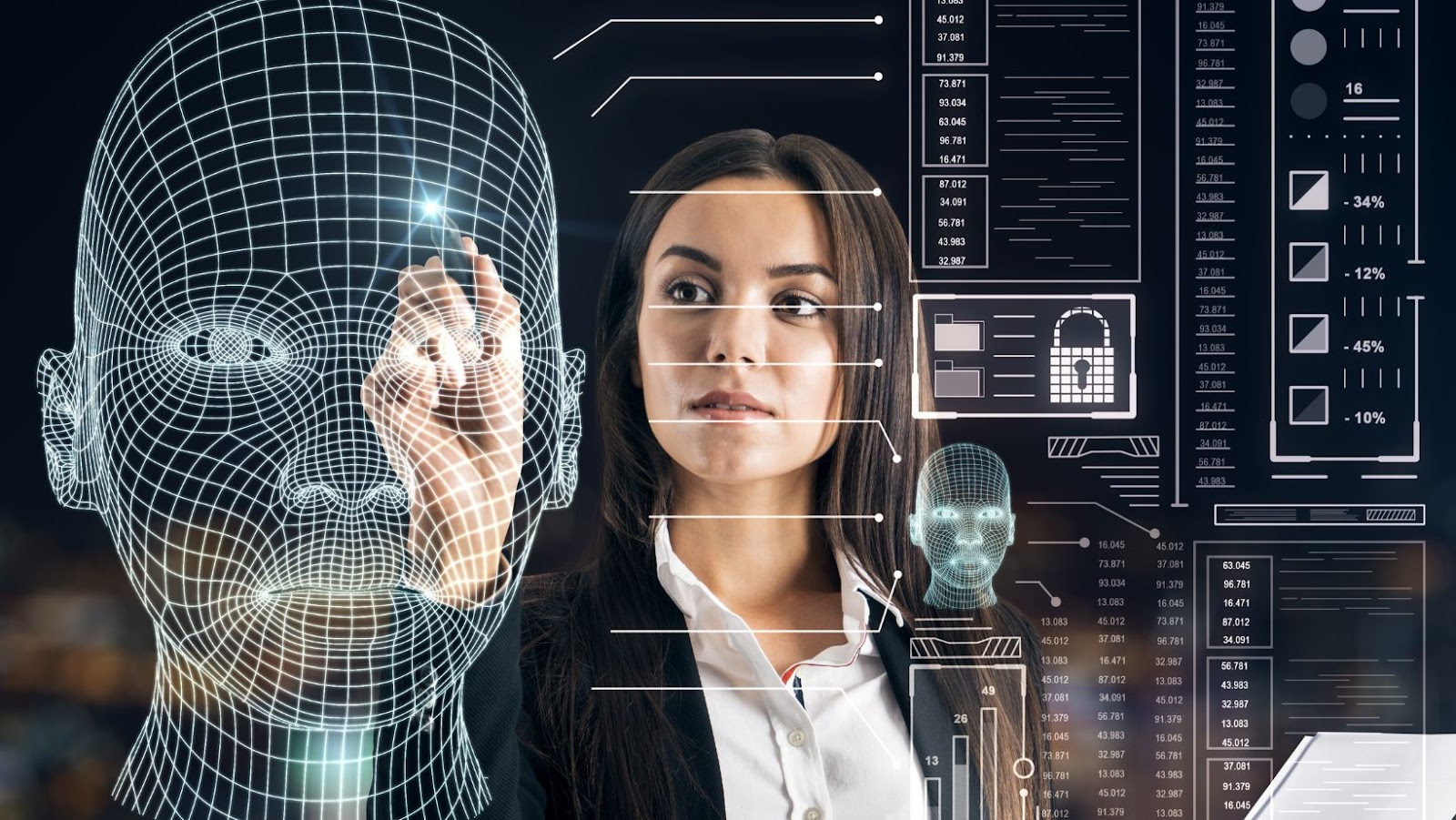 Demand for Synthetic AI
The demand for synthetic artificial intelligence (AI) is rising, as demonstrated by the successful Austria-based company Mostly AI raising $25M in a Series B funding round from Molten Ventures.
Synthetic AI offers many advantages in training, data analytics and software testing, and Mostly AI is positioned at the forefront to capitalise on the increasing demand for these services.
This article will explore the reasons behind the increased demand for synthetic AI and its associated benefits.
Benefits of using synthetic AI
The use of synthetic AI is becoming increasingly popular as organisations realise the advantages it can bring to an organisation's operations. Synthetic AI simulates real-world data to provide training, data analytics, and software testing to assist companies in meeting their enterprises goals. This kind of technology effectively generates simulated datasets with highly realistic features while ensuring privacy and reducing costs and time.
One benefit of synthetic AI is that it is more secure than real-world data. As no real-world data needs to be used, there is no risk of a data breach caused by a company not paying close enough attention to security procedures. As well as this, due to the nature of synthetic data being generated from existing real-world datasets and algorithms, fake datasets will appear realistic and be compatible with new versions of applications that may arise over time. This allows for more efficient end-to-end application development life cycles without sacrificing accuracy or security concerns.
In terms of cost savings, using synthetic AI can be much less expensive than attempting to use existing real-life datasets or APIs which require maintenance by developers for them to continue providing accurate insights into user behaviour. By relying on simulated components instead of purchasing access to external APIs or building out entire sets from scratch, companies can cut down on development costs while still maintaining a high level of efficacy in their applications or products. Furthermore, relying on simulation rather than traditional data collection methods such as surveys or experiment replication processes can reduce labour costs significantly as teams do not need extensive experiments or rely on survey responses, which can sometimes be unreliable sources.
Finally another advantage when applying synthetic AI solutions is time reduction compared to traditional methods such as many experimental design tests that often take up large amounts of resources before any results can begin being drawn from the dataset itself. Through utilising AIs capabilities organisations can quickly generate new simulated variations based on existing digital model accounts which reduces manual factor significantly leading organisations making better decisions faster with more success in completing tasks accurately faster than ever before due.
Finally another advantage when applying synthetic AI solutions is time reduction compared to traditional methods such as many experimental design tests that often take up large amounts of resources before any results can begin being drawn from the dataset itself.
Austria-based Mostly AI, which simulates synthetic data for AI training, data analytics, and software testing, raises a $25M Series B from Molten Ventures (Shubham Sharma/VentureBeat)
The global synthetic data market size is projected to grow steadily over the next few years, driven by the increasing demand for AI-based solutions in organisations across major industry verticals. According to Technavio's estimates, this sector's current value sits at $8.6 billion, and it will increase to reach a remarkable $17.8 billion by 2025 at a CAGR of 12%.
In the wake of this predicted growth surge, many companies are increasing their investment in AI-related technologies that rely on simulation and data synthesis for their operations. Austria-based Mostly AI is one such company, newly backed with a $25M Series B from Molten Ventures, reflecting enthusiasm for this budding sector.
Mostly AI provides users with simulated datasets comprising a variety of parameters meant to create an efficient training ground for ML models and other related algorithms. The core purpose of the datasets is to provide comprehensive and realistic training sets that can be used in a wide variety of ways — ranging from R&D purposes to commercial projects — without any risk or financial investment required on the user's side. In addition, the generated datasets are defensible — meaning they could exist in actual case scenarios — making them even more attractive for organisations looking to squeeze out maximum returns on investments.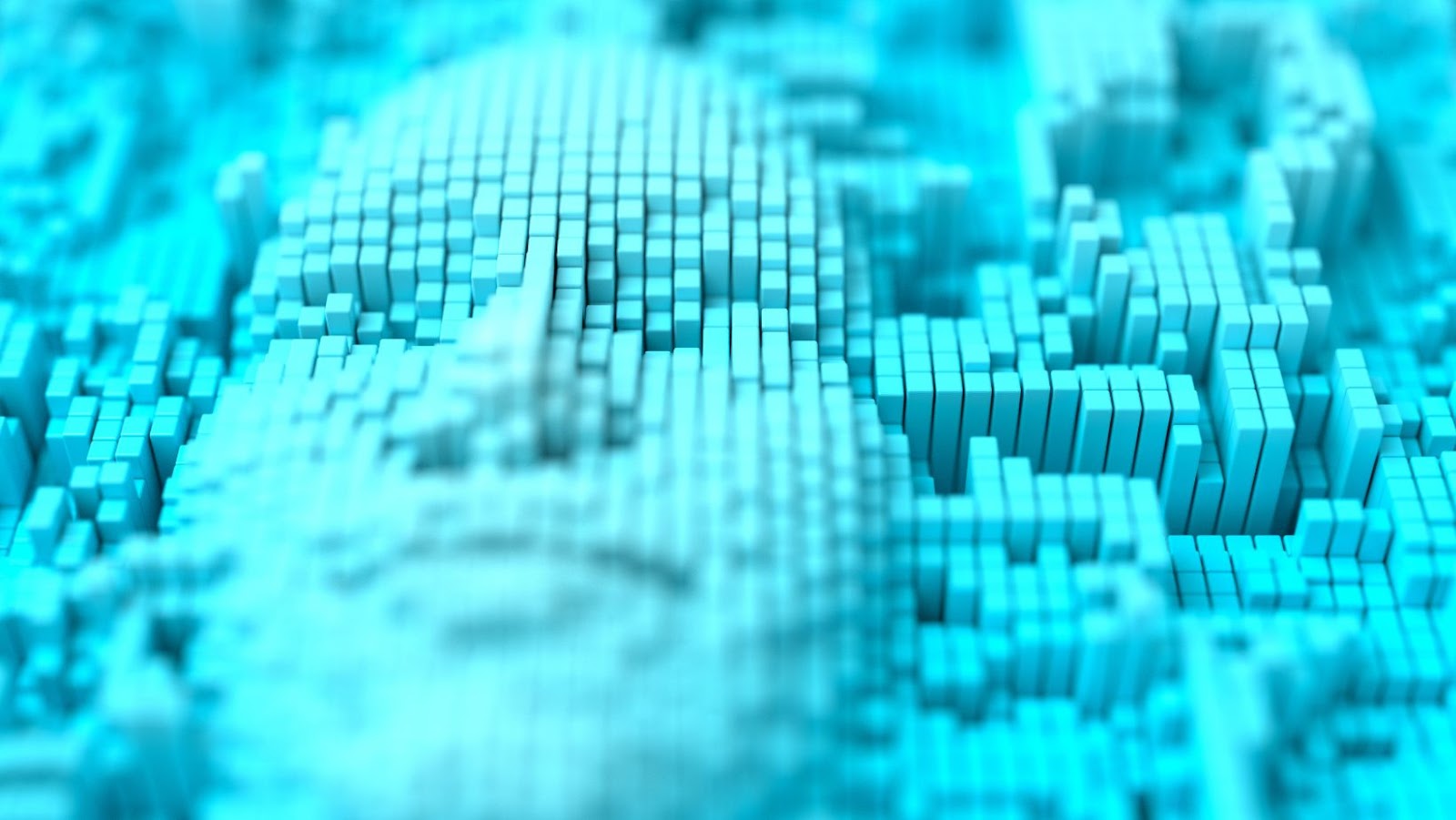 With its focus on creating 100% synthetic data through its end-to-end designed products like SimForLive and Viziv Plus, MostlyAI has been successful at appealing to giants including Bosch, Continental AG, Ericsson AB and Harman International Europe BV; who have all turned to MostlyAI as choice partners when it comes to incorporating technology that effectively supports their AI-driven operations needs without needing them access sensitive data sources or employ large teams of personnel dedicated solely for these tasks.
As evident through the massive influx of venture funding into this relatively new sector – which was especially highlighted by Molten Ventures' $25M Series B investment –synthetic data has emerged as a viable alternative when it comes enabling companies with access powerful AI technologies that can improve upon various aspects of their operations while conforming with industry standards regarding customer privacy and legal regulations regarding handling sensitive information.
Mostly AI's Series B
Austria-based Mostly AI, a startup that simulates synthetic data for AI training, data analytics, and software testing, has raised a $25M Series B from Molten Ventures. This round of funding is Mostly AI's second major fundraising event, bringing their total funding to $34 million.
Let's examine this new investment round and its potential benefits to Mostly AI.
Overview of Molten Ventures
Molten Ventures is an early-stage venture capital firm founded by Shubham Sharma and based in the United States. It primarily focuses on investing in technology startups but has also invested in various other sectors. Its portfolio companies typically have either raised seed or Series A funding rounds and seek additional capital to scale their businesses. Molten Ventures has invested in various industries including artificial intelligence (AI), robotics, energy, finance, health care, consumer technology, manufacturing, enterprise software and transportation.
Molten Ventures' most recent investment was Austria-based Mostly AI's Series B round of $25 million. Mostly AI specialises in synthetic data generation that provides advanced simulation technology to accelerate ML development lifecycles by creating virtual datasets with high accuracy and without the need for costly data labelling or manual process involvement. This allows developers to increase their efficiency while reducing artefacts within datasets used in training algorithms for AI applications such as machine learning (ML) models or deep learning (DL) networks.
The company will use the new funds to accelerate product innovation and customer adoption across industries like automotive, logistics & supply chain management, financial services & e-commerce, satellite imagery analytics & cyber security. With this investment from Molten Ventures, Mostly AI can continue its mission to provide efficient access to productize simulations on demand to help organisations make better decisions faster while leveraging its proprietary differential privacy-compliant data management platform SimulacraXTM.
Details of the Series B round
Austria-based Mostly AI, a startup specialising in creating synthetic data simulated by artificial intelligence (AI) for the purpose of AI training, data analytics, and software testing, has announced its second round of funding. The company closed a $25 million Series B round led by Molten Ventures. This marks the first institutional round for the Austrian-born startup following its $7 million seed investment in 2020.
The current round was joined by USV and existing investors Crane Venture Partners and Octopus Ventures. According to reports, Mostly AI plans to use this new capital to expand its sales and marketing operations worldwide; hire more employees; and advance the development of its Platform (mostly.ai) with features such as blue/green deployment and Automated Machine Learning (AutoML).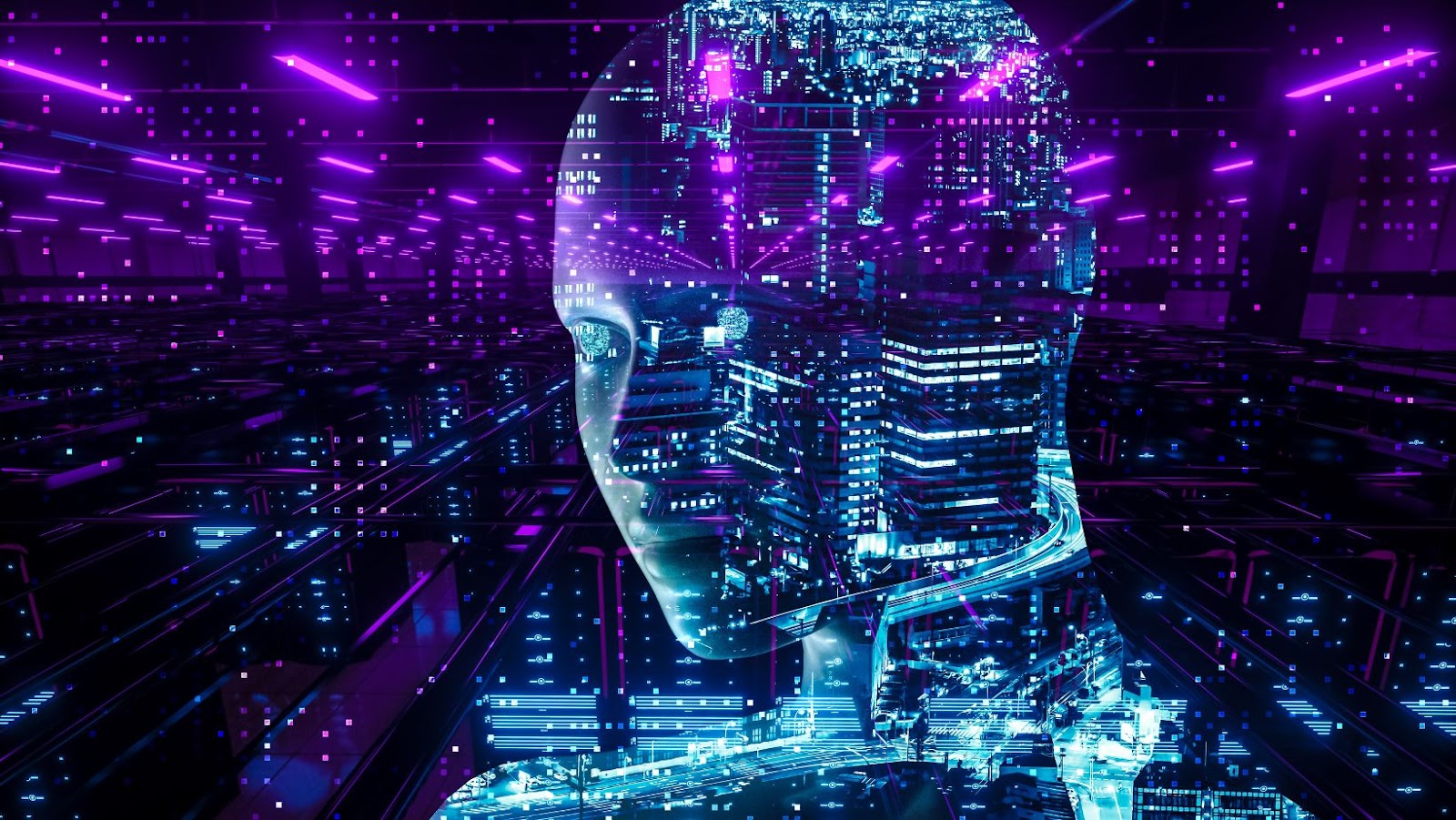 AI's Platform creates large datasets using artificial intelligence algorithms to simulate existing data sources like images, videos or text documents to facilitate faster and more accurate machine learning models without requiring additional resources. Furthermore, by developing strong proprietary production systems that immensely accelerate all preparation steps around modelling datasets (data engineering), Mostly AI simulations offer improved scalability, quality control and cost savings when compared to manual approaches.
Conclusion
The successful Series B round of financing for Austria-based Mostly AI, a provider of synthetic data services, clearly speaks to the growing demand for AI models and data analytics services.
Shortly, users should expect to see more startups in this space seeking similar types of investments as they develop simulated datasets to aid in AI training, data analytics and software testing. The success of Mostly AI is testament to the potential payoff available in this market and businesses' increasing reliance on artificial intelligence technology and its applications within various industries.