Apple is one of the world's most profitable companies, and is committed to providing high quality products with its cutting-edge technology. However, in recent months, Apple has decided to move a large portion of its production from China to Vietnam due to rising operating costs in its primary manufacturing hub. This relocation presents several potential opportunities for Apple, ranging from improved operational efficiencies to enhanced customer experience.
In this article, we will discuss why Apple wants to move part of their production line away from China and what such a relocation could mean for their business model and the global economy. We will review how the move could affect local job markets and changes in regional trade dynamics. Additionally, we will examine how Apple may benefit from shifting business operations away from their current epicentre in Shenzhen, China.
Apple Looks to Boost Production Outside China
Apple, the tech giant, has recently decided to move its production outside China, ending years of reliance on a single country. Apple's decision is motivated by several factors, ranging from the geopolitical environment to the benefits of diversifying its production base.
This article will examine the reasons behind the move, and what it could mean for the future of Apple's product portfolio.
Trade War with China
The trade war between Washington and Beijing has caused much volatility in the global marketplace, leading to an economic slowdown that impacted Apple's bottom line. Apple CEO Tim Cook recently stated, "China is the geo-economic issue of this decade – just like Japan was the issue back in the '80s." The higher tariffs imposed by China on US imports have severely hampered Apple's ability to market its products in one of its most important markets.
Apple has been looking for ways to relocate some production away from China for a while now, as rising labour costs have created additional pressure. However, with development fueled by tariffs and Chinese subsidies in nearby countries such as Vietnam and India, it feels like this is the right time to move some production elsewhere.
Additionally, their statement also mentions the desire to invest more funds in American manufacturing operations which can benefit from the Made in USA label it enjoys worldwide. For its part, Apple hopes that moving some production abroad will help reduce their dependence on China and minimise any fallout should tensions escalate further between Washington and Beijing. In addition, there's hope among many US firms that sourcing some components outside of China helps provide insulation against any potential impacts from future tariff increases or new restrictions.
Labour Costs
One of the major factors driving Apple's decision to move production from China is the high labour costs in the country. According to recent statistics, the average labour cost at China's manufacturing sites is approximately $650 per month. This amount is significantly higher than wage rates in countries such as Vietnam and India, where a similar amount of labour may be available for as little as $200 per month.
In addition to this wage discrepancy, several other economic and geopolitical factors have led Apple to make this move. For example:
Rising tariffs imposed by the Trump administration on imports from China have added to Apple's costs and caused it some economic doubt vis-a-vis its domestic rival Huawei.
This has likely resulted in Apple reducing production levels and relocating them elsewhere, where wages may be lower.
In addition, higher wages in China can lead to increased worker satisfaction and customer service quality.
By moving production away from an area where labour costs are expensive and customer service is high, Apple can reduce costs while avoiding significant service quality changes.
Supply Chain Disruptions
Recent disruptions in the global supply chain for technology components due to the coronavirus pandemic have caused numerous problems for companies such as Apple, including delays and shortages of critical items. As a result, the company is seeking to diversify its sources of supplies so that it can be less reliant on a single supplier and more agile in responding to potential supply chain disruptions caused by external events such as pandemics or natural disasters.
Therefore, Apple's move to diversify its production is seen as an effort to better buffer itself against looming supply chain woes. Additionally, the decision could reduce Apple's production costs by giving it access to new types of parts and products it couldn't get in other countries. Finally, by moving some production capabilities away from China, Apple would likely benefit from not having to abide by Chinese labour regulations, taxes, and tariffs—all of which could increase costs if they ever change drastically or unilaterally in the future.
Political Instability
Political instability in the countries where Apple sources their products has caused rising costs, making it increasingly difficult for the tech giant to control their operational expenses. Reports suggest that Apple is shifting production primarily to Southeast Asian countries including India and Vietnam.
The lack of regulations in these countries will enable Apple to streamline its operations, minimising labour costs by taking advantage of cheaper labour and relaxing rules surrounding environmental regulations on production. The move could also help them to reduce shortage-related supply chain disruptions caused by political upheaval.
In addition, the decision may be motivated by concern over a growing number of intellectual property disputes from competitors in certain regions. Relating assets away from areas where competitors are deeply entrenched could relieve the company's legal team as Southeast Asian countries often have less stringent IP laws than those found in China or Europe.
Potential Locations
With Apple looking to move a significant portion of its production outside China, many countries are vying for the opportunity to become the tech giant's new "home" of its manufacturing operations. Many potential locations have been discussed, including Vietnam, India, Indonesia, and Mexico.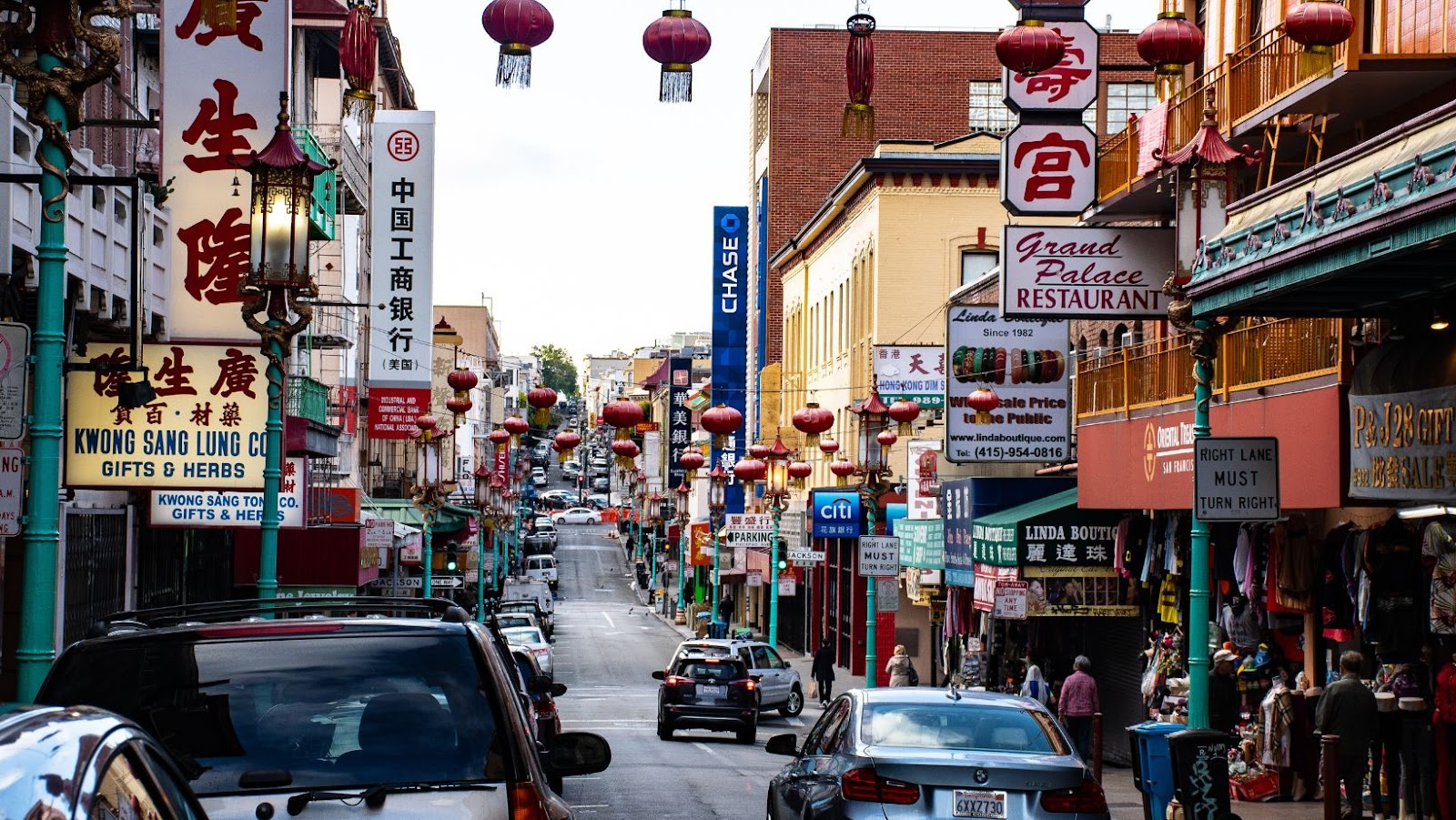 In this section, we'll look at the potential locations that Apple could choose from and the potential impact it could have on the global economy:
India
India is an attractive option for Apple to move its production from China. This is because it has a large population, and companies manufacturing in the country are eligible for certain tax benefits. For example, companies can avail themselves of numerous tax exemptions, such as 100% exemption on Central Sales Tax and Duty Exemption Scheme.
India also has a strong labour force; according to the International Labour Organisation, India is one of the top five countries in terms of labour force size with nearly 487 million people employed in 2019. This means that Apple can find skilled workers at competitive wages. Furthermore, India is home to some of the world's leading technology and IT firms. This suggests availability of large pools of tech-savvy personnel to support Apple's advanced production processes. Indeed, India currently hosts over 400 global players across various sectors—including Apple—which have created over eight million direct jobs through their investments in the country.
Overall, India is well-positioned for Apple's venture into its new production facility due to its stable economic framework and availability of skilled labour at competitive wages as well as numerous incentives for foreign investors courtesy of government policies. Aside from providing a range of fiscal incentives, the Government has also taken measures to reduce red tape and enhance ease-of-doing business ranking 78th amongst 190 economies in The World Bank's Ease of Doing Business rankings 2020 report.
Vietnam
Vietnam is becoming a popular location for Apple manufacturing due to its relatively low labour costs, political stability and access to resources like locally sourced components. The country has also embarked on an ambitious effort to streamline the local industrial infrastructure, making it easier for foreign companies to do business. This includes new roads and infrastructure, revamped ports, improved telecommunications systems and other initiatives that have given some companies hope that Vietnam could be the ideal place to move production from China.
Apple is reportedly considering two locations in Vietnam: Ho Chi Minh City and Bac Giang province. Both of these areas offer numerous advantages for production: low wages, commitment by the government towards improved infrastructure and connectivity, access to local suppliers for necessary parts, and proximity to Apple's supply chain outside of China. In addition, there are also many incentives available from the Vietnamese government to encourage foreign direct investment into the country. All of these factors make Vietnam an attractive option for Apple compared to other countries that may be considering setting up factories outside China.
Malaysia
Malaysia is probably one of the prime candidates for Apple's production move away from China, as the country has several attributes that make it an attractive option. Malaysia offers a highly skilled and modern workforce and reliable infrastructure which would reduce the cost of producing their products. The labour costs in Malaysia are also lower than in China, with an estimated 20-30% difference, making it a more affordable choice for Apple. In addition to these cost-related benefits, Apple would also enjoy improved product quality due to a better safety assurance related to its manufactured parts and materials suppliers and distributors located in Malaysia.
Geographically speaking, Malaysia is a strategic hub for Apple's overall supply chain management needs due to its central location in Southeast Asia. In addition, its proximity to other important markets (such as Indonesia, Vietnam, Thailand and Singapore) allows Apple to expand its presence beyond China without incurring high transport costs and long delivery times. Furthermore, language skills can less likely be considered an issue since 71% of the population speaks English instead of the traditional Chinese or any other foreign language.
Regarding regulations and legal framework incentives, the Malaysian government has set up generous tax relief measures for businesses looking to invest in local industries such as manufacturing goods or electronics. This includes reduced import duties on crucial components such as chipsets needed for iPhones plus credits related to export promotion activities that can significantly alleviate costs associated with setting up shop there.
Benefits of Moving Production
Apple is looking to shift its production to other countries outside of China. By doing this, they hope to increase production and reduce their dependence on Chinese suppliers. This has many benefits, including cost savings, access to different markets, improved product quality and labour laws.
Let's explore these benefits further:
Lower Production Costs
Apple is reportedly considering moving some of its production from China to countries such as Vietnam, India, and Indonesia. This could be beneficial for the company in many ways.
By shifting production to different countries where the regulations and costs are less strict, Apple may be able to reduce the expenses associated with making its products.
Moving production away from China would mean Apple would no longer have to pay expensive tariffs on Chinese-made goods shipped back into the United States. It could also cut labour costs, as workers' wages may be lower in other countries than China.
In addition, relocating production also gives Apple more control over its timetable and quality of products due to having better oversight when a product is close by home. This could lead to improved product lifetime and fewer quality issues while freeing time for designing new items.
Finally, moving some of their production away from China can help Apple diversify their supply chain which can prove beneficial in times of crisis or disruption. If a country gets hit hard with coronavirus or other unrest, production stocks can continue elsewhere rather than depend on a single region.
Improved Quality Control
Apple has a long-standing commitment to excellence, and ensuring the highest quality standards for its products is no exception. However, by moving manufacturing processes closer to its production centres, Apple could gain greater control over the end product's quality.
Manufacturing near Apple's design centres would facilitate quicker feedback from pilot programs and testing, resulting in less time and waste associated with improvements. It would also allow for direct communication between engineers working on design and those responsible for building it – streamlining problem-solving efforts and quality assurance processes. Additionally, bringing supply chain operations closer to production could benefit Apple financially, by reducing transportation costs associated with raw materials and incoming components.
All of these factors can work together to guarantee the final product meets Apple's exacting standards while minimising expenses related to production revisions or delays due to complications caused by distance between operations.
Increased Profits
The primary benefit of moving Apple's production is increased profits. Cost savings are the most common result of outsourcing, as labour and other production costs outside Apple's domestic market may be lower than in-house manufacturing. Additionally, outsourcing allows Apple to take advantage of favourable exchange rates when dealing with foreign currency. Further cost savings can be realised by having products manufactured in separate countries and then consolidated into a single shipment rather than shipping from multiple locations within the same country.
Finally, outsourcing production also reduces physical capital requirements, since Apple does not need to build or maintain its manufacturing plants and can spread out its capital investment over various countries. For example, when Apple wants to launch new products in multiple markets around the world, it is more cost-effective to outsource production functions such as moulding plastics or assembling components than investing heavily in a single facility that would need continual upgrades as new product lines are developed.
Challenges of Moving Production
Several factors have driven Apple to move its production out of China. This move has been seen as a response to rising labour costs in the country and increased tension between the US and China. As Apple moves to diversify its production locations, it will face several challenges, such as:
Finding new suppliers
Managing logistics
Dealing with cultural differences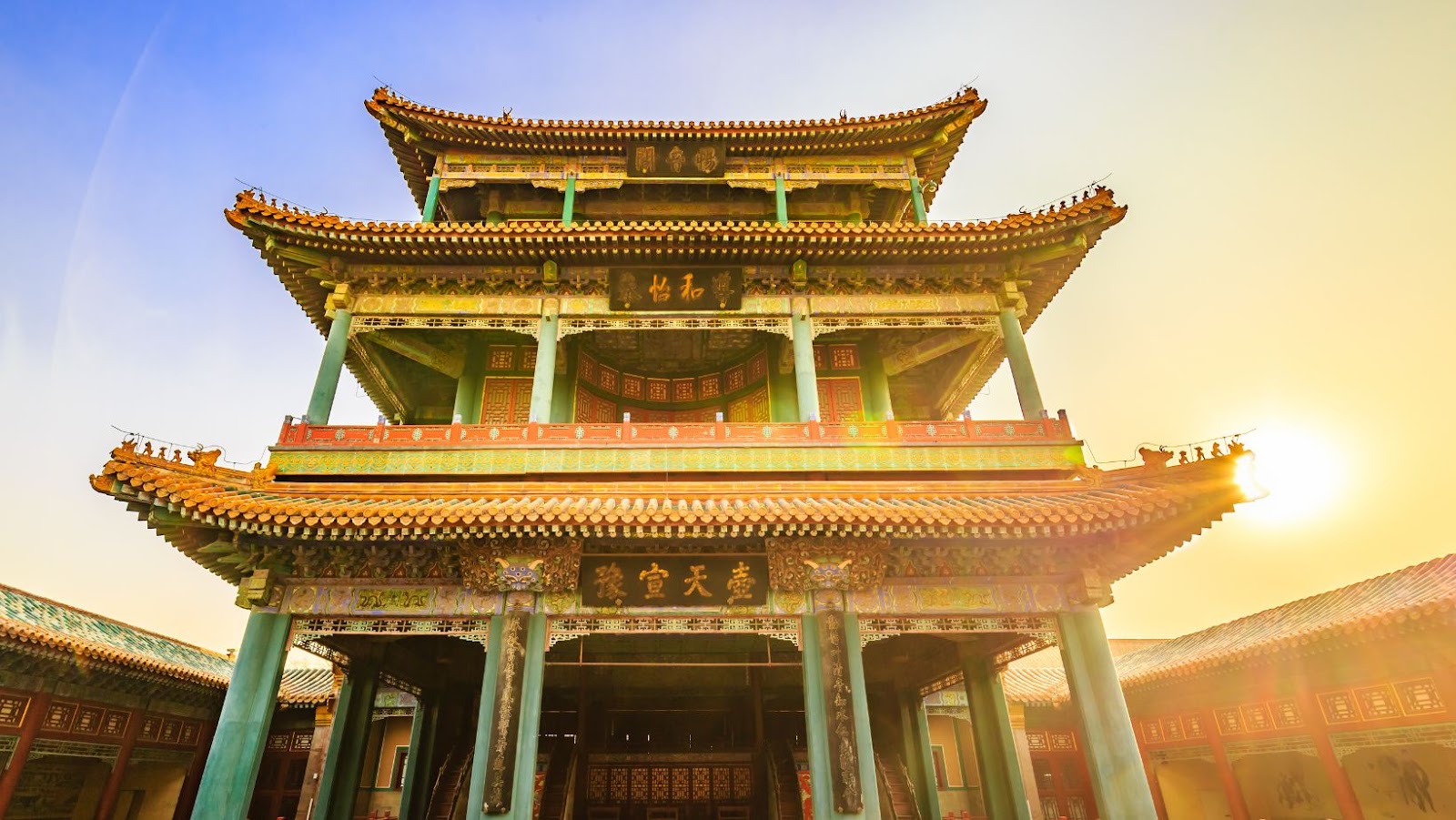 In this article, we'll take a closer look at these challenges and discuss how Apple responds to them.
Finding Skilled Labor
When shifting production to a new area, finding skilled labour can be one of the biggest challenges. Depending on the production facility's location and the industry, a business may need to recruit locally or train workers from scratch. Sources for talented workers include universities and technical schools, job fairs, employment agencies, specialised websites and even individual referrals.
Good potential employees will have up-to-date training in relevant technology or craftsmanship areas that apply to the work being completed at the new facility. Of course, many of these potential hires will also need interview preparation or presence coaching as they transition into a new work setting. In addition, finding qualified local staff with cultural competency and language skills may be especially challenging when starting operations in another country.
Carefully taking stock of an area's talent pool is key in identifying the types of support needed for hiring. Companies must consider
how quickly they can obtain should trained personnel if necessary
make sure their existing workforce is properly certified for any work at a new facility
transferring equipment over there.
Moving production without considering these factors can increase downtime costs during transition phases.
Adjusting to New Regulations
Moving a production line to another state or country requires a business to adjust to new regulations and standards. Depending on the country or state you are moving to, there may be different environmental regulations and standards for compliance. Therefore, environmental compliance is important when deciding which countries or states you would like to move your production line. Additionally, different countries have different labour laws, so it is important to consider the legal implications it can have on your company.
It is also important to research customs and import/export regulations when moving a production line. You should expect possible delays with customs clearance when shipping items such as raw materials or finished products across international boundaries. Customs brokers can assist in navigating customs law, but fees may still be associated with importing items into some regions. Understanding these risks beforehand will help you plan accordingly and minimise unexpected costs in the future.
Other factors that must be considered when moving a production line include:
Local taxation requirements
Licensing requirements for working in another jurisdiction
Infrastructure differences from one place to another
Changes in political climate
How all of these factors might affect the cost of producing off-site versus in-house
Taking account of local societal mores is also essential if your company plans to do business in other countries or states since cultural considerations can significantly influence customer opinion of your brand.
Establishing New Supply Chains
Establishing new supply chains presents many challenges for Apple, or any company, in moving production. These issues include:
Setting up infrastructure such as factories and offices to support the move.
Determining which materials and location are suitable for production.
Deciding on the best shipping methods.
Additionally, Apple must ensure that its new supply chains adhere to its strict safety and manufacturing standards. It also needs to guarantee that workers in these supply chains are properly compensated and receive safe working conditions which meet legal requirements.
This is a considerable undertaking as Apple currently sources most of its components from China-based manufacturers such as Foxconn, Pegatron and Luxshare. As it diversifies its supply chain from China into new countries such as Vietnam and India, Apple must also ensure that it has access to the same quality materials at competitive prices. It must also seek possible trade agreements with rival nations to avoid placing higher tariffs on its products when exported internationally. All of this requires careful planning by Apple executives before initiating the relocation process.
tags = apple contract manufacturers, boost production outside China, sources apple vietnam beijing anticovidjie streetjournal, sources india vietnam beijing anticovidjie streetjournal, sources china india vietnam anticovidjie streetjournal, sources apple india vietnam anticovidjie streetjournal, sources apple india beijing anticovidjie streetjournal, apple china india beijing anticovidjie streetjournal, sources apple china vietnam anticovidjie streetjournal, apple china india vietnam anticovidjie streetjournal, sources apple china beijing anticovidjie streetjournal, sources apple china india anticovidjie streetjournal, china vietnam beijing anticovidjie wall streetjournal