Facebook's anticipated acquisition of Kustomer, Inc. is the talk of the tech world. Kustomer, Inc. is a customer service software company that focuses on a wide array of customer service solutions for businesses. Founded in 2015, Kustomer's software is used by a variety of businesses across different industries.
Let's take a closer look at what Kustomer offers and how this acquisition may benefit Facebook:
History and mission
Kustomer is a CRM platform that was founded in 2015 by Brad Birnbaum and Jeremy Suriel to create an innovative customer service platform. Their mission was to provide businesses with modern and intuitive customer experience software that allowed companies to handle customer inquiries in one centralized place, using various communication channels, like text, email, chat, and more.
Since its initial launch, Kustomer has seen considerable growth with the help of strategic partnerships with top industry brands like Oracle NetSuite and Zendesk. Kustomer's advanced AI capabilities have also quickly gained popularity among organizations looking to streamline the customer service process. Its platform features unified data management functionality along with advanced automation capabilities for better insight into customer engagement levels and insights into user feedback.
In 2020, it was reported that Facebook Inc. had negotiated a deal to purchase Kustomer for a reported $1 billion – making it the tech giant's largest acquisition at the time. The acquisition offers Facebook some new possibilities for its CRM (Customer Relationship Management) efforts across its suite of products – including its messaging app assets like WhatsApp, Instagram, and Messenger. After the acquisitions close in Q1 2021, Kustomer anticipates operating as an independent company within Facebook's portfolio of products while continuing to focus on providing modern CX decisions that are tailored specifically toward leaders trying to drive better growth outcomes from their conversations with customers.
Products and services
Kustomer is a customer service and experience platform that helps its customers provide comprehensive, personalized, and effective multi-channel customer experiences. The company's products include an enterprise CRM, out-of-the-box software for service teams, an integrated communication suite for customers, AI-driven insights for agents, and a contextual conversation builder for faster issue resolution. Kustomer also provides training services aimed at introducing best practices in customer service.
The company provides several core product capabilities to help businesses deliver exceptional customer experiences. These capabilities include:
Multi-channel messaging
Conversational AI and machine learning tools
Proactive engagement tools
Workflow automation tools
Analytics to measure the performance of customer support teams
Additionally, Kustomer's platform integrates with third-party providers such as Salesforce and Zendesk to enable users to access external data sources within the platform when responding to customers quickly and effectively.
Kustomer offers three pricing plans – Essential (free), Professional ($495/month), and Enterprise (custom pricing). Essential includes core features such as multi-channel messaging, and omnichannel views on conversations & tickets with a 360-degree view of interactions between teams & customers while Professional offers features such as engaging chatbot experience & automated routing along with a few advanced features like Predictive assignment & Customer scorecards Enterprise plan adds some advanced features such as Live call monitoring & Robust Admin control panel.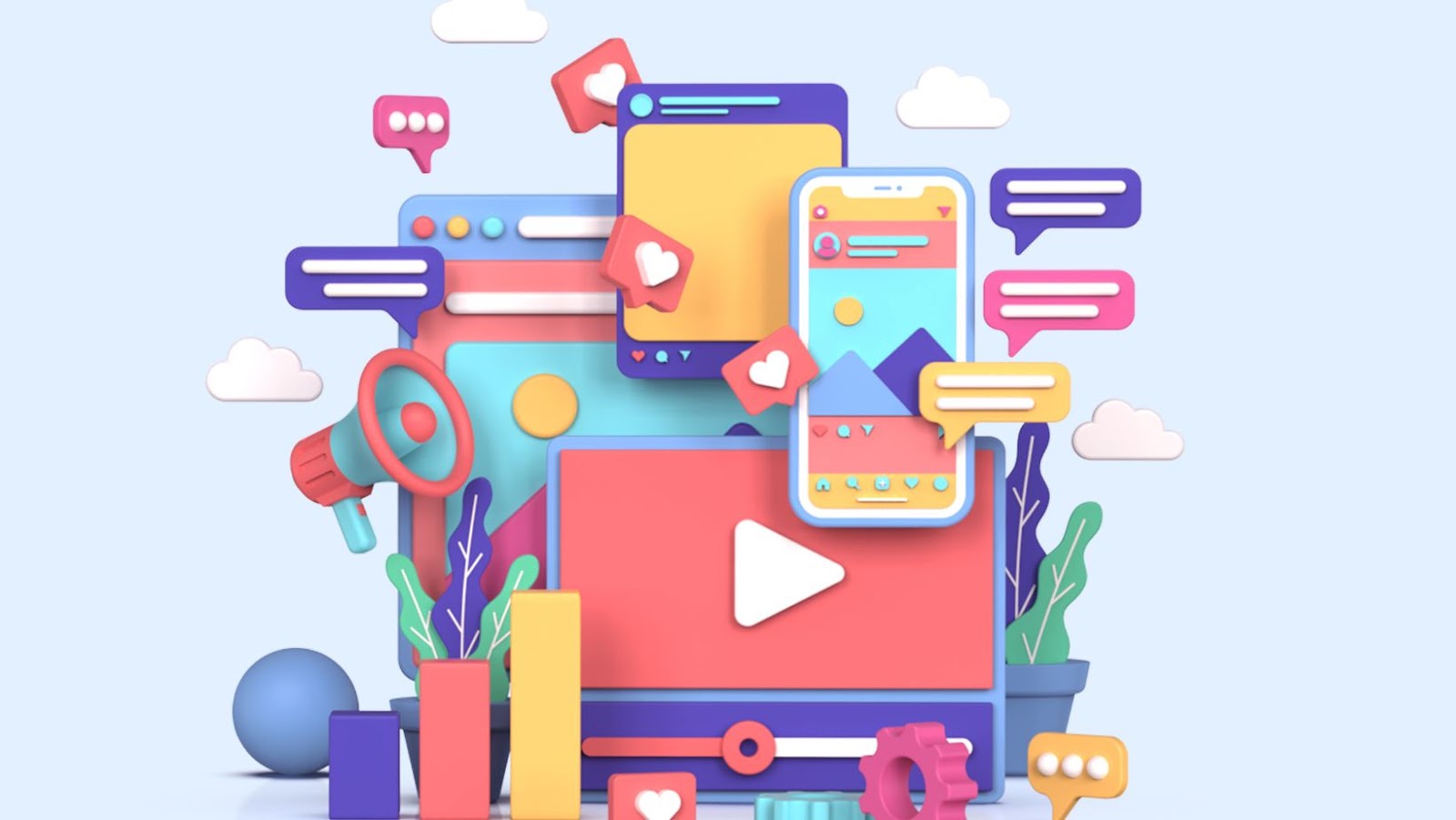 Since its founding in 2015 in New York City by Rosen Yao (CEO), Daniel Weisbeck (COO), and Brad Birnbaum (CPO), the company has raised over $145 million in venture capital funding to fuel the growth of its business operations globally. Reports of a potential acquisition by Facebook Inc surfaced recently but there is no confirmed information from either party yet about the same.
Overview of Facebook
Facebook is a giant in the tech world. It has acquired more than 80 companies over the past decade, including Instagram, WhatsApp, and Oculus. Facebook recently announced its plan to acquire Kustomer, Inc., an AI-enabled CRM (customer relationship management) platform, which caused many to speculate about what the social media giant could be up to.
This article will provide an overview of Facebook and its motivations for the anticipated acquisition.
History and mission
Facebook is a technology company founded in 2004 with a mission to give people the power to build community and bring the world closer together. Throughout its history, Facebook has continually striven to innovate so that users have access to better tools and features, more connection with those they care about, and more meaningful moments on the platform.
Since its founding, Facebook has grown into one of the biggest content-sharing websites in the world, operating product portfolios across multiple platforms including but not limited to Facebook, Instagram, and Whatsapp. Its product suite is also expanding rapidly via strategic acquisitions. This enables an increasingly diverse set of experiences for users while driving further growth of the business.
One of the most recent acquisitions announced by Facebook is that of the customer service platform Kustomer Inc.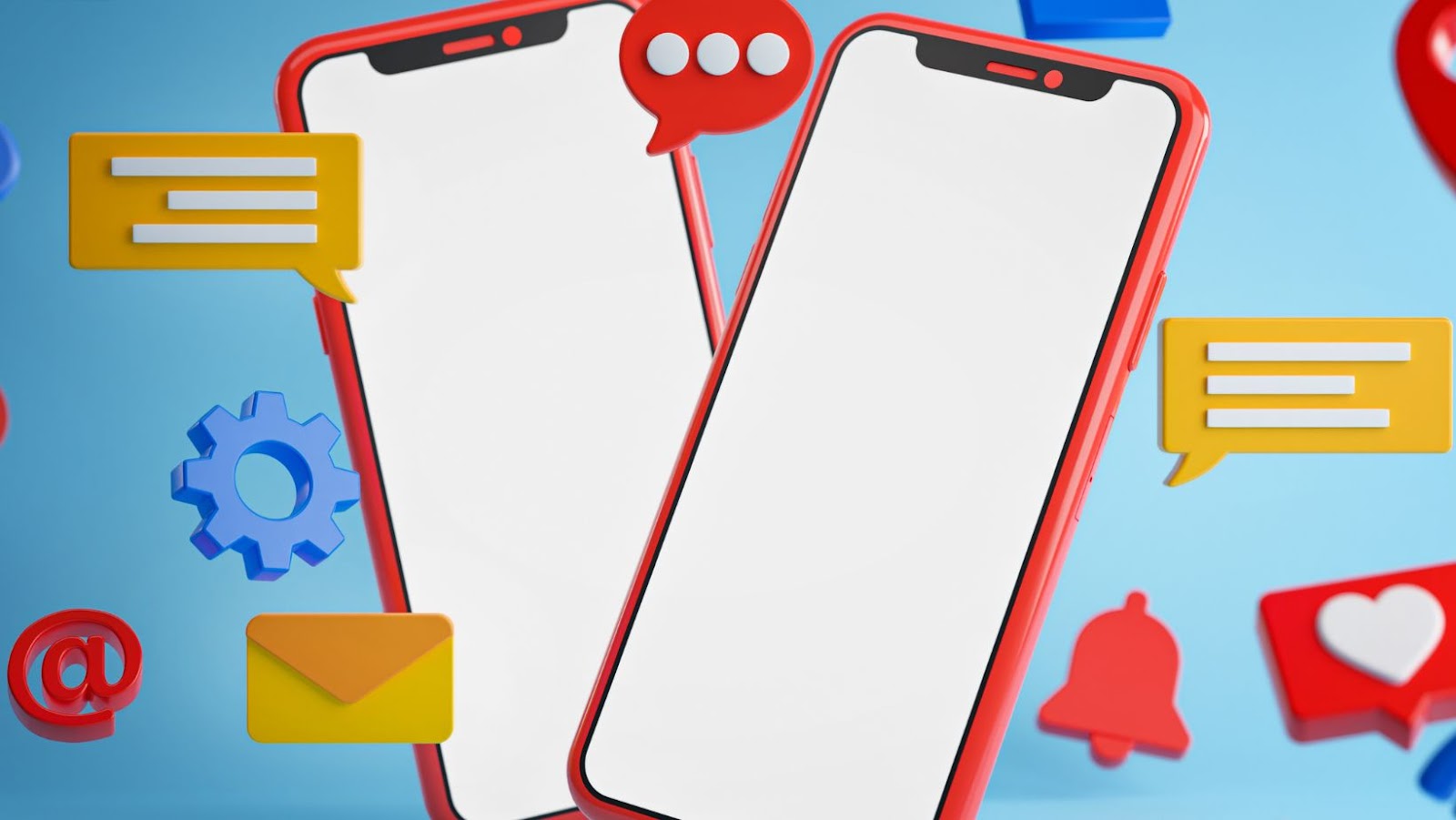 This acquisition intends to provide businesses with tools for complete customer service across all their messaging platforms, allowing customers seamless support experiences – no matter how or where they choose to communicate with a brand or business. Allowing businesses access to this type of tooling from within a single platform will bring significant efficiency improvements jointly benefiting customers and businesses alike bearing out true Facebook's mission statement.
Products and services
As one of the world's largest and most popular social media networks, Facebook offers some of the most technologically advanced online services and products, focused heavily on user engagement and interaction. These include:
A platform for creating personal profiles, connecting with friends, and sharing content such as news stories, photos, music, and videos.
A mobile application allowing users to access the service while on the go.
Groups and Pages that enable people or businesses to easily share information with their followers.
Ads Manager applications for managing content marketing campaigns.
Messenger for chatting with friends or business customers via text message or video call.
Marketplace which offers buying or selling of goods or services without intermediaries (with payment processing powered by PayPal).
Instagram, is a dedicated photo-sharing application with more than 1 billion monthly active users.
WhatsApp and Oculus virtual reality products.
The anticipated acquisition of Kustomer Inc., which makes customer service software for businesses, would broaden Facebook's product offerings even further. Kustomer offers an artificial intelligence platform that helps companies automate customer support tasks like responding faster to messages and questions as well as scouting chat history when needed. It also offers various analytics tools that help measure customer satisfaction levels. With the proposed acquisition it is expected that Facebook will embrace this technology to further improve its customer product offerings such as those listed above.
Anticipated acquisition by Facebook, Inc. of Kustomer, Inc.
Facebook's recent acquisition of Kustomer, Inc. is a move that will change the landscape of customer service technology. With Kustomer, Inc., Facebook gains access to the latest customer service platform and tools, such as automated customer service bots and artificial intelligence tech. This can help Facebook streamline its customer service process and provide users with a more sophisticated customer service experience.
Let's take a closer look at this anticipated acquisition and what it could mean for the future of customer service:
Details of the acquisition
On August 6, 2020, Facebook announced the acquisition of Kustomer Inc., a customer service software provider whose products are used by 4,000 companies. The acquisition is estimated at $1 billion according to Reuters.
Kustomer's software is renowned for its powerful technologies that allow businesses to manage customer conversations and inquiries through text messages. It also helps streamline customer data within a single platform and boost customer experience with automated feedback and insight capabilities.
The deal will expand Facebook's e-commerce capabilities by incorporating Kustomer's support services like CRM, live chat, AI-powered bots, and more into the family of custom products offering a one-stop shop for small businesses for all their digital needs. This move will further aid Facebook in its mission of helping businesses leverage digital tools to discover customers' expectations and preferences to optimize their engagement moves.
The acquisition of Kustomer will help bolster Facebook's commitment to its efforts to help small businesses thrive on the platform with its latest product offerings including:
Messenger Rooms
Shops on WhatsApp
Recently released vanity URLs on Instagram Branded Content Ads that help companies better manage their online presence.
Benefits for both companies
Facebook's recent acquisition of Kustomer, Inc. is seen as a move to strengthen its customer service capabilities. The acquisition has been seen as beneficial for both companies, but the specifics of the deal remain undisclosed.
Facebook is expected to benefit from Kustomer's customer relationship management (CRM) technology, as well as its customer support platform and order management system. This technology will allow Facebook to give better service to its customers, allowing them to respond quickly and efficiently whenever they are having issues or difficulties with their services or products. The technology developed by Kustomer is designed to be highly scalable and reliable which would greatly enhance Facebook's efforts in providing better customer service experiences across the board.
From Kustomer's point of view, the acquisition could be seen as a strategic move towards achieving long-term growth opportunities. With access to Facebook's expansive user base, there is potential for substantial revenue growth opportunities due to increased utilization of their services across all digital channels including mobile devices and social networks. Additionally, being backed by one of the most recognizable companies in the world provides a great deal of credibility and visibility that smaller enterprises generally struggle with in today's marketplace.
Potential implications for customers
The acquisition of Kustomer, Inc. by Facebook, Inc. is a major development in the customer service industry. This move by Facebook has the potential to change the way customers interact with providing companies and how customer service teams use technology to enhance their customer experience. With Kustomer's AI-powered platform, customers will benefit from faster response times and powerful features that can help provide more guidance and support during their shop experiences.
In addition to providing better customer experiences, this acquisition also has potential implications for other forms of communication that customers may utilize when seeking support or assistance. Social media platforms such as Twitter and Facebook are becoming increasingly popular channels through which individuals contact companies for a range of services or information on available products or services. With Kustomer's integration into Facebook's chat service system, businesses utilizing the platform can now provide faster response times for customers across multiple platforms simultaneously.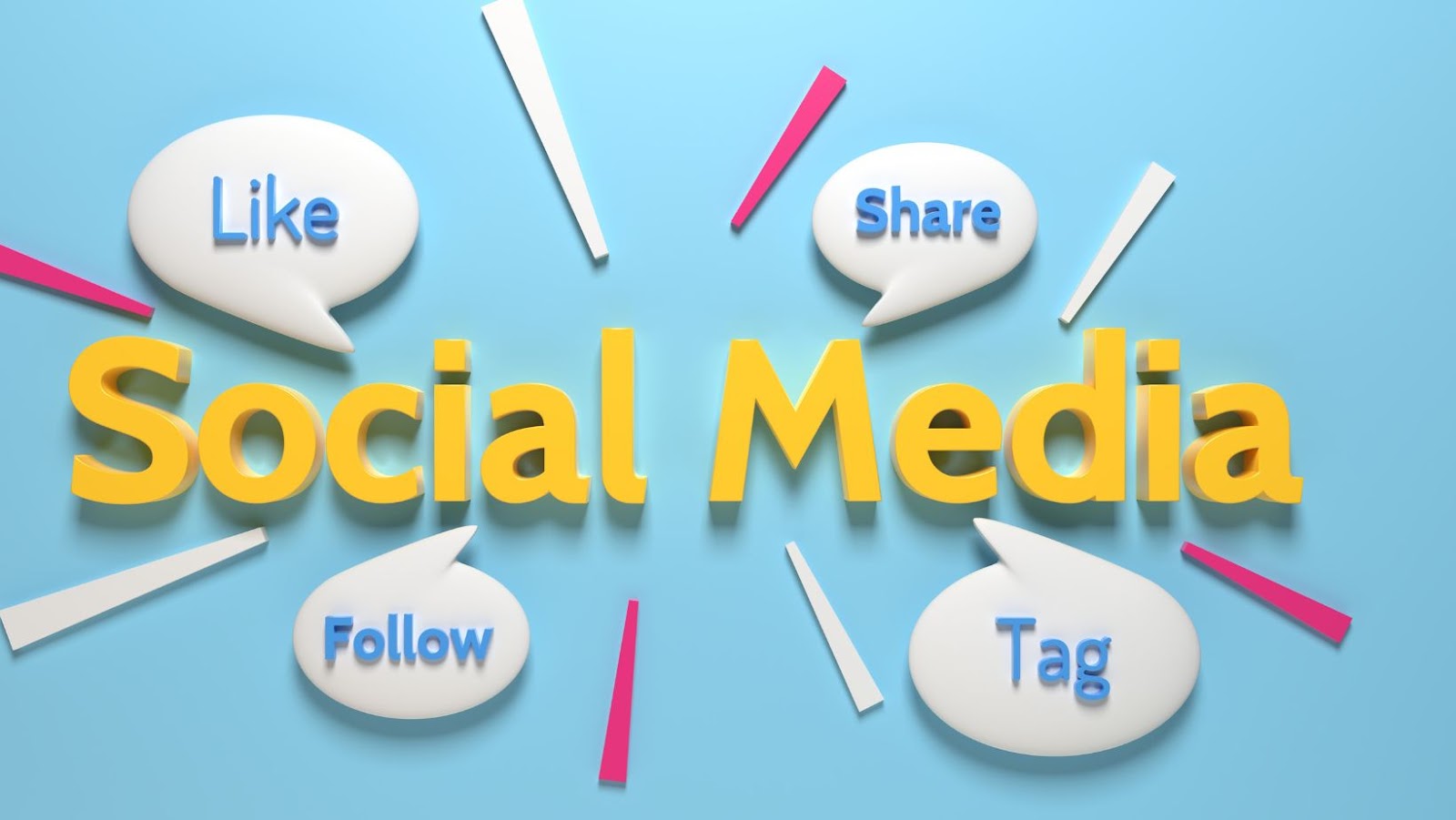 Lastly, this anticipated acquisition could potentially reshape how many different types of organizations approach customer relations and their customer experience strategies. Companies must now consider how best to manage multiple conversations with customers across various communication channels in an effective and timely manner to maintain vendor-customer relationships as well as drive increased sales performance and overall customer satisfaction.
Analysis
Facebook's announced the acquisition of Kustomer, Inc. has raised many questions about what Facebook plans to do with the customer-relationship management (CRM) firm.
Through this acquisition, Facebook looks to be making a strategic move to expand its customer service and support capabilities, while also providing a platform to help businesses securely store and manage customer data.
In this article, we'll analyze the anticipated impact of this acquisition on the customer service landscape.
Strategic fit
The potential acquisition of Kustomer by Facebook presents an opportunity for the social media giant to enter the customer experience (CX) market and disrupt existing incumbents. It can also be seen as a strategic fit emerging from the current market conditions for another product area that offer better experiences.
Kustomer is dedicated to helping businesses leverage CX data, automation, conversational AI, and more to delight their customers and drive acquisition, retention, and loyalty within their current customer base. It has a range of solutions covering support & operations, CRM & database connectivity, customer insights & analytics as well as omnichannel messaging capabilities across multiple digital channels. With this toolset in hand, Facebook should be able to deliver on its promise of creating value across its products by providing deeper insights into customers' behavior and preferences. Additionally, it can enable the social media giant to develop better pathways for engagement with customers across its products like Instagram or Whatsapp, or Marketplace – expanding its service offering far beyond what it currently provides.
Hand-in-hand with this new potential of CX offerings are actualizing quickly developing markets such as conversational commerce – where Facebook could leverage Kustomer's extensive bots and AI/ML capabilities to provide the support that looks more 'human' than ever before. Further uses could include refining recommendations for targeted ads and M&A solutions that help refine content towards more tailored delivery platforms based on user preferences – all part of what would make up the 'ultimate' customer experience from Facebook once merged with Kustomer's AI technology know-how.
An acquisition of Kustomer by Facebook would offer great opportunities for both companies in terms of reaching untapped markets and offering vastly improved experiences overall; all reasons why such an anticipated move may make perfect sense strategically on both sides.
Financial implications
Facebook's anticipated acquisition of Kustomer has raised a few questions about the financial implications of the deal. A key one is Facebook's expectation of future returns from the company. It appears to be that Facebook is looking to further expand its market share and prowess in the customer service industry by utilizing Kustomer's SaaS platform.
Facebook may be anticipating additional revenue streams, increased efficiency in customer services, and other advantages in technological expertise possessed by Kustomer's staff. By incorporating existing features such as Machine Learning and Natural Language Understanding capabilities into other products, greater organizational agility will likely result in better customer-facing experiences over time. In addition, integrating hardware with existing products such as public Wi-Fi hotspots will likely generate additional income streams for Facebook as well as increased interaction among customers.
The total price tag for this acquisition is still unknown but it's worth studying if one wants to truly grasp the financial implications of this move from Facebook's side – both immediate and long-term.
Potential risks
Facebook Inc's anticipated acquisition of Kustomer, Inc. could potentially pose risks for both companies and their customers.
Privacy – as Facebook is already well-known for its data collection policies, and the addition of Kustomer's customer service platform could increase the potential for personal data mining and abuse.
Integration – there may be integration issues in combining different technologies from two very different companies. This could result in a lagging or malfunctioning platform that could ultimately cause damage to both companies.
Legal – legal issues may arise due to antitrust concerns if this acquisition went through without proper regulation and compliance with antitrust law (including competition policies). Antitrust authorities such as the Federal Trade Commission (FTC) would have a role to play in approving or rejecting the merger to ensure fair competition practices between firms. If these concerns are not properly addressed by Facebook during the acquisition process, it could potentially lead to large fines or even restrictions on its activities related to Kustomer.
tags = facebok anticipate dacquisition of kustomer, kustomer inc software company, nables clients to keep track of and increase engagement, engagement with customers, european commissin in-depth investigation, following cma european kustomer decemberwhitebloomberg, following european kustomer decemberwhitebloomberg, facebook 1b kustomergemmellbloomberg, strengthen Facebook's market position, online display advertising market