Australia has been at the forefront of tech regulation, even before the rest of the world caught up to the idea. This is largely due to the Australian government's willingness to take a proactive approach to regulating tech companies, and its investment in creating a regulatory framework to protect the public from potential harms posed by these companies. In this article, we will discuss how Australia became the test bed for tech regulation, looking at the history and impact behind its policies.
How Australia Became The Test Bed for Tech Regulation
Australia's tech regulation history is a long and complex and has evolved over the past several decades. It began with the introduction of several communications laws in the 1980s and 90s, such as the Telecommunications Act 1997, which regulated domestic telecommunications networks and services. This was followed by the 2000s and early 2010s, where Australia started to respond to increasing globalisation of technology by introducing more broad-based regulation in areas like ecommerce, data security, privacy, and digital broadcasting.
More recently, Australia has implemented further regulations and laws covering internet governance topics such as spam prevention, anti-piracy measures, Code of Practice for Protecting Consumers' Rights Online (an agreement between telcos and ISPs for protecting user privacy), and harmonised national technology standards for audiovisual media. The country is currently focused on improving its oversight role on online content and introducing data protection rules. Additionally, there has been increased attention given to new legal frameworks that aid in tackling online abuse, including cyberbullying and revenge porn.
Early Regulations
Australia has a long history of governing tech and the internet. In 1997, the Australian government passed the Online Service Providers Bill, which was the first law in the world to regulate internet content and services. This law set the stage for other laws that came after it, such as the Spam Act of 2003 and the Telecommunications (Interception and Access) Act of 1979. These laws, and more, shaped the way Australians use and interact with technology throughout the years. So let's take a closer look at these regulations.
Introduction of The Broadcasting Services Act 1992
The Broadcasting Services Act 1992 (BSA) was a key milestone in regulating content available on digital and other services. Introduced under the Keating government, the BSA amended broadcasting legislation to create a new framework for regulating audio-visual content on new media types, and assessed for classification, restriction or prohibition of content.
The Act recognised that the development of information technologies had changed dramatically since broadcasting regulations were initially created, and accordingly needed to be used to respond to digital technologies. This was an attempt by legislators to promote public engagement with technologies such as televisions, mobile phones, computers and other digital devices in an age when such technologies were rapidly changing how people communicated.
Under this Act, access to free-to-air television or subscription television was determined by regional market forces. However radio broadcasting in Australia could be acquired at no cost as they had been around well before the BSA amendment. Specifically, Section 117 of this Act restricted certain programs from radio broadcasts unless they related directly to news and current affairs or had educational material that aimed to inform or improve communities.
Furthermore, Section 123 aimed at protecting children from exposure harmful programs – providing protection against inappropriate content such as face depictions of explicit nudity; drug use; excessive violence or abuse; expositions into ill regarded practices – though these regulatory measures did have exceptions for artistic works incorporating mature themes with appropriate warnings for viewers over 12 years old.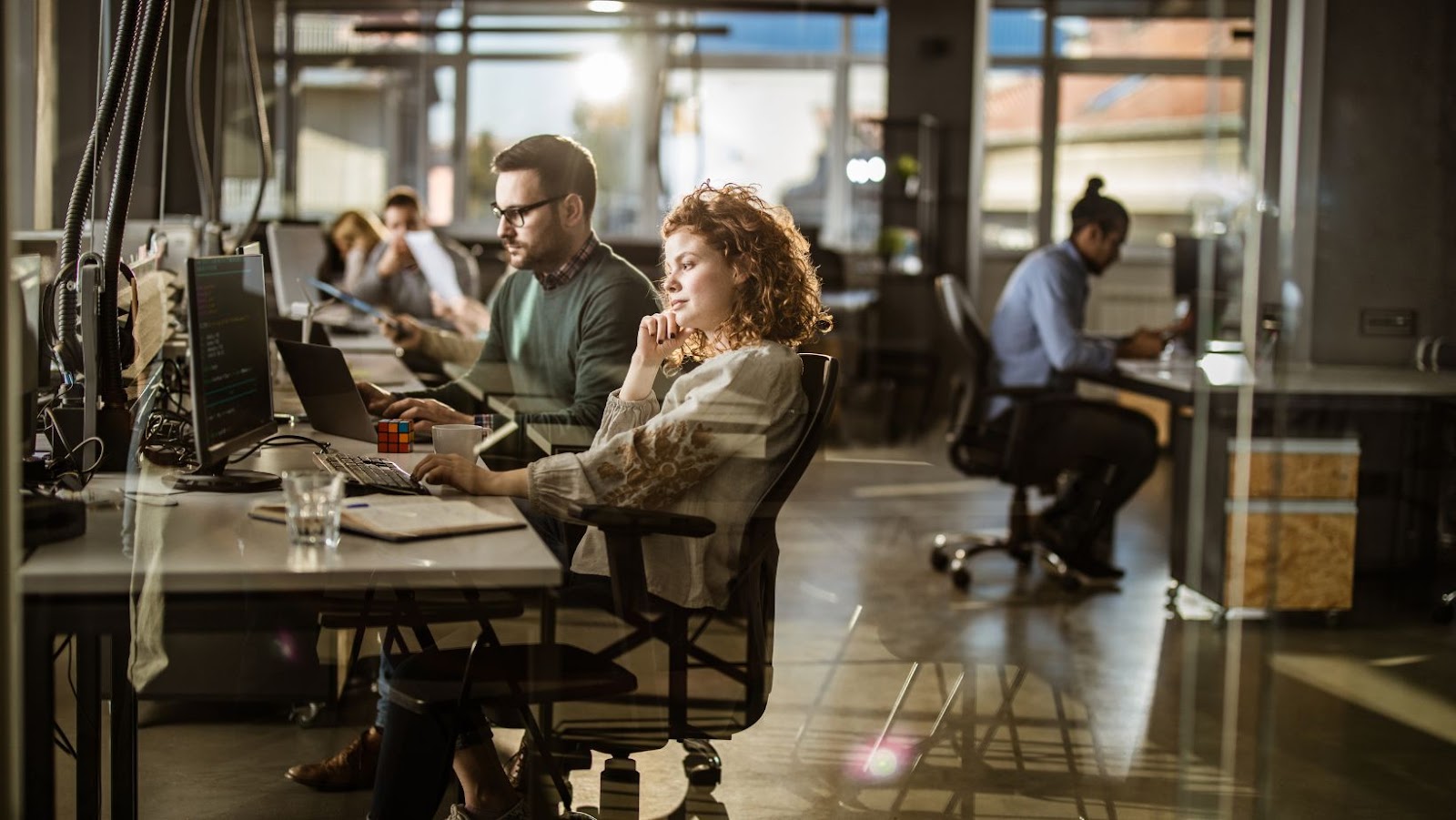 The Broadcasting Services Amendment (Online Services) Act 1999
The Broadcasting Services Amendment (Online Services) Act 1999, adopted by the Australian Government in July of 1999, was created "to facilitate the delivery of broadcasting services over the internet and other comparable networks." This piece of legislation introduced a new regulatory system for traditional broadcasting providers and concerning emerging technologies. Its purpose was to amend the Broadcasting Services Act 1992 allowing for content diversity across various platforms and providing some much needed legal protections for consumers.
The act established a range of laws concerning online services. In particular, it set out rules that determine who is eligible to operate an online service, how it can be operated, how its content should be delivered and accepted by audiences, what type of content may be shown on it and any potential restrictions that may exist on its operation. Additionally, it controlled classification matters such as ratings and other guidelines related to material being broadcast online. It also provided codes outlining rules designed to prevent unfair practices and safeguard consumer rights when dealing with online services providers. The act intends to ensure that Australian citizens are protected from harms associated with certain types of web-based contents in an environment where such activities are relatively unregulated.
Modern Regulations
Since the mid-2000's, Australia has been a test bed for tech regulation. This is due to the country's proactive media, telecommunications and broadcasting regulation approach. Policies have been introduced to protect consumer interests, shape the digital economy and promote competition. These new regulations and regulatory reforms have allowed Australia to open up to economic opportunities and technological advancements. Let's take a closer look at some of these new regulations.
The Spam Act 2003
The Spam Act 2003 was established in Australia to protect its citizens from unsolicited commercial electronic messages and ensure businesses act responsibly when sending such messages. It forms part of the larger legal framework that is designed to protect consumers' digital rights.
Under the Act, businesses must clearly identify themselves when sending commercial electronic messages, such as promotional emails or SMS messages. In addition, the sender must provide accurate information about the company or individual responsible for the sending and an unsubscribe option where requested. It is also prohibited under the Act for a business to send email communications relating to a deal or sale unless the recipient has given prior permission.
The Spam Act also prohibits entities from using false or deceptive information to collect personal information from another individual without their knowledge. In addition, any material contained within a commercial electronic message must be relevant and not contain false or misleading claims about goods or services being offered.
Failure to comply with these regulations may result in penalties of up to $2 million for corporations and $500,000 for individuals convicted of breaching them. The Australian Communications and Media Authority (ACMA) is responsible for enforcing the Spam Act—investigating allegations of breaches and issuing warnings regarding non-compliance where necessary.
The Privacy Act 1988
Introduced in 1988 as an amendment to the Privacy Act 1974, The Privacy Act 1988 is an Australian legislation regulating how private sector organisations handle personal information. It sets out 13 Australian Privacy Principles (APP) and applies to Commonwealth entities, private sector organisations, credit reporting agencies and tax file number recipients.
The Privacy Act's chief objective is to control how organisations throughout Australia handle personal information about individuals. Under the act, individuals have certain rights such as the right to access and alter their personal information held by organisations. It also places obligations on organisations regarding handling and protecting people's personal information when collecting, storing and using it.
The acts also set out circumstances where specific activities may be exempt from the act's requirements. These include those relating to employee records or small business operations with less than $3 million annual turnover, where it is likely that their handling of personal data would have minimal impact on individuals' privacy.
Organisations must comply with APP when they collect, disclose any personal information about an individual, or manage records containing personal information. The 13 APP refer largely to how organisations collect details from customers during transactions involving credit cards or online orders but it applies more generally as well
The Telecommunications (Interception and Access) Act 1979
The Telecommunications (Interception and Access) Act 1979 (the TIA Act) is an Australian law that regulates the interception, acquisition, and use of telecommunications content data by certain agencies to maintain national security, combat crime and corruption. Since the passing of this act there have been several reforms over the years which have adjusted its provisions to respond to advances in technology.
When it was first enacted in 1979, it regulated the interception of communications passing by post or telecommunications cable such as telephone wires. However as technology progressed and digital communication began to be used more widely, this scope was extended to cover digital networks such as mobile phones, wifi networks and fibre-optic cables. It also regulates access to stored communications, metadata and devices associated with a particular person or premises. The act also establishes how quickly authorities can access information through applicable procedures and requirements.
All organisations covered by the TIA Act are subject to external oversight by the Commonwealth Ombudsman who must ensure that they comply with their obligations under the act. Additionally any organisation wishing to carry out activities under this act must apply for approval from Australia's Attorney-General who assesses relevant proposals against scoped criteria listed within its coverage terms. To ensure compliance with these regulations all relevant organisations are obliged to record every instance when they have accessed or intercepted content or information from any network or device . This is conducted through audit processes known as Audit Trails which keep records of instances when interception has taken place so that these can be reviewed back at a later time if necessary .
Impact of Regulations
Over the past decade, Australia has become a hotbed for tech regulation, playing a critical role in the global conversation about privacy, data security, and digital rights. This has been a gradual process, as the government and other key stakeholders have worked to balance consumer and industry needs while protecting citizens from harm. Here, we explore the impact of these regulations and the changes that have occurred over the past decade.
Increased Consumer Protection
The development of technology and telecommunications in Australia has been subject to a long history of regulation. As technology has advanced, regulations have been introduced to protect consumers, encourage innovation, and create an efficient and competitive telecommunications market.
Increased consumer protection has been a huge focus over the decades, as various bodies have developed policies to protect consumers from deceptive practices by telecommunication companies. Regulations intended for consumer protection include mandatory code compliance by service providers and effective dispute resolution framework.
The Telecommunications Consumer Protections (TCP) Code was first introduced in 2012, with the objectives of increasing transparency around services marketed and sold by telecommunication service providers; strengthening the enforcement measures against companies; promoting respectful customer service and providing consumers with better dispute resolution services if needed. In addition, the TCP Code empowers consumers to make informed decisions regarding their telecommunications services before they sign up for a plan or contract. This helps customers understand if they are paying for features they need and protect them from any potential hindrances or hidden charges down the line.
Other recent regulations that have improved consumer protection include industry collaboration with relevant stakeholders to develop Do Not Call registers so that customers can opt-out from receiving marketing messages and preventing any form of data misuse or privacy breaches resulting from malicious actors outside the established system protocols. These regulatory frameworks seek to ensure that users enjoy a safe online experience without any malicious activities interfering with their rights related to privacy or other matters associated with using internet-connected devices such as phones, laptops etc. Ultimately these rules aim to empower users by giving them control over their online activity without compromising data security or safety measures in place for all communication networks within Australia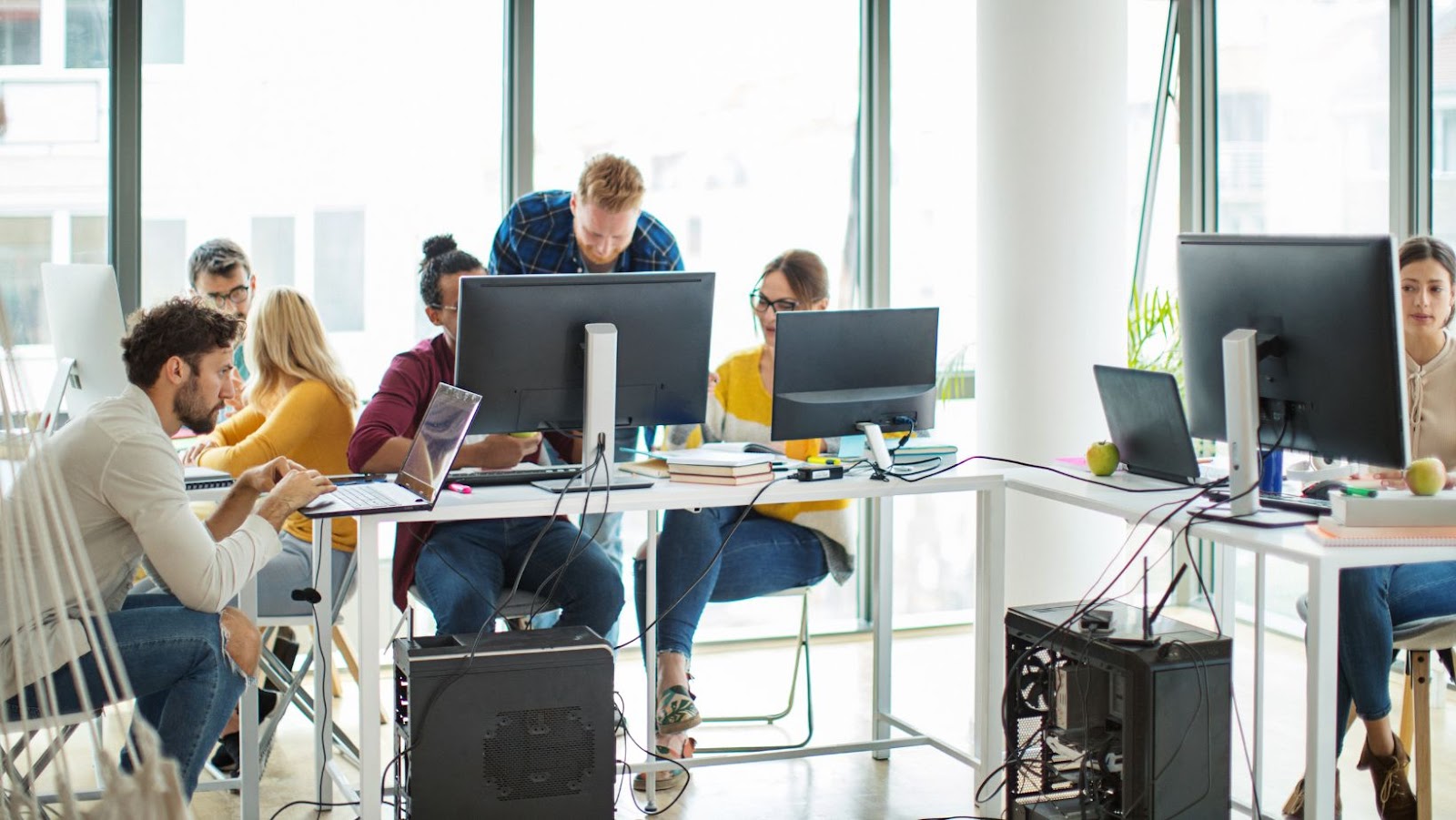 Increased Data Privacy
In response to increasingly sophisticated technologies, Australia has imposed numerous regulations tightening data privacy across various sectors. These laws impose restrictions on collecting, using, and sharing personal information.
The Privacy Act 1988 was enacted to protect next-generation technology and the emergence of new forms of electronic communication. It focuses on enforcing national standards to regulate how private-sector organisations interact with individuals' data. It implements the National Privacy Principles (NPPs), a set of eight principles that lay out rules for organisations about what information needs to be collected and stored, and how it can be used regarding consent, disclosure, access and accuracy programs and external disclosures.
Furthermore, as part of Australia's startup and tech industry reforms in 2015, the 'Notifiable Data Breaches' scheme was implemented in February 2018 as a requirement prescribed by law for any organisation subject to the Privacy Act 1988 governing when data must be reported on aspects such as collection, storage or sharing personal information or even unauthorised accessing or misuse of user data by third parties.
With these confidentiality laws regulating certain political topics like elections included, implementation has become stricter over recent years to protect citizens' right to privacy by setting up criminal penalties for those who fail to comply under certain circumstances.
Improved Digital Economy
The amended regulations and the improved digital economy that arose in the wake of these reforms and numerous other technological developments have seen an exponential increase in the growth and reach of the platform-based digital economy. Improved access to data driven-insights and increased affordability of information libraries has been crucial in helping businesses become more efficient, productive and flexible. Furthermore, customers have experienced an easier transition from traditional services to digital services, with better user experiences across multiple platforms.
One significant change made by new regulations was a shift towards transparency through consumer rights initiatives. This ensured consumers had the proper access to their data and the right to control how it is used beyond the ownership or control of any company. It has also allowed businesses to use consumer data more ethically and securely while protecting against online fraud, effectively allowing consumers greater peace of mind when using online services.
Additionally, new regulations provided better opportunities for Australian organisations to expand overseas by introducing regulated procedures for developing new products and services faster in global markets. To provide such regulation, certain government funds were created, focusing primarily on equipping Australian businesses with new knowledge centred around tech-driven solutions so that they could remain competitive amidst international competition.
Conclusion
Thanks to its innovative policies and experimentation, Australia has become a leader in tech regulation. The country's ongoing commitment to ensuring a secure and fair tech environment has enabled it to become the go-to testing ground for new technologies. Considering the lessons learned across the board, Australia's experiment with tech regulation has been undeniably successful – a testament to the country's dedication to keeping up with the ever-evolving tech landscape.
Summary of Australia's Tech Regulation History
Australia has a unique record of regulating its tech industry. The nation has implemented various policies over the past 30 years, which have shifted to increasingly liberalisation. Nowadays, it is one of the most progressive countries in terms of regulating technological advances and overall digital economy.
The first major step towards launching proper digital regulation was taken with the Telecommunications Act 1975, which stipulated that no internet access provider can operate without a licence from the Australian Communications Authority (ACA). The subsequent National Broadband Network (NBN) initiative meant that Australia became one of the first countries in the world to implement thorough broadband internet regulation for consumers and businesses alike.
The next significant development came in 2009 with Australia's Comprehensive National Connectivity Plan, designed to guide how infrastructure is used in terms of telecommunications and facilitate government support for better routes to data centres. Added to this were initiatives such as Data Protection Regulation and Cybersecurity Regulation 2016-2017 and modernisation efforts that seek to advance public-private collaboration surrounding technological topics like artificial intelligence (AI) and machine learning (ML).
Australia's record shows that it strives towards providing users with a well-regulated tech sector that will guarantee them safe access to data services while ensuring that data protection measures are respected at all times. The country's strong stance on protecting user data and promoting robust cybersecurity standards makes it an interesting example for other nations looking towards developing their own approaches to tech regulation policies across different languages and cultures.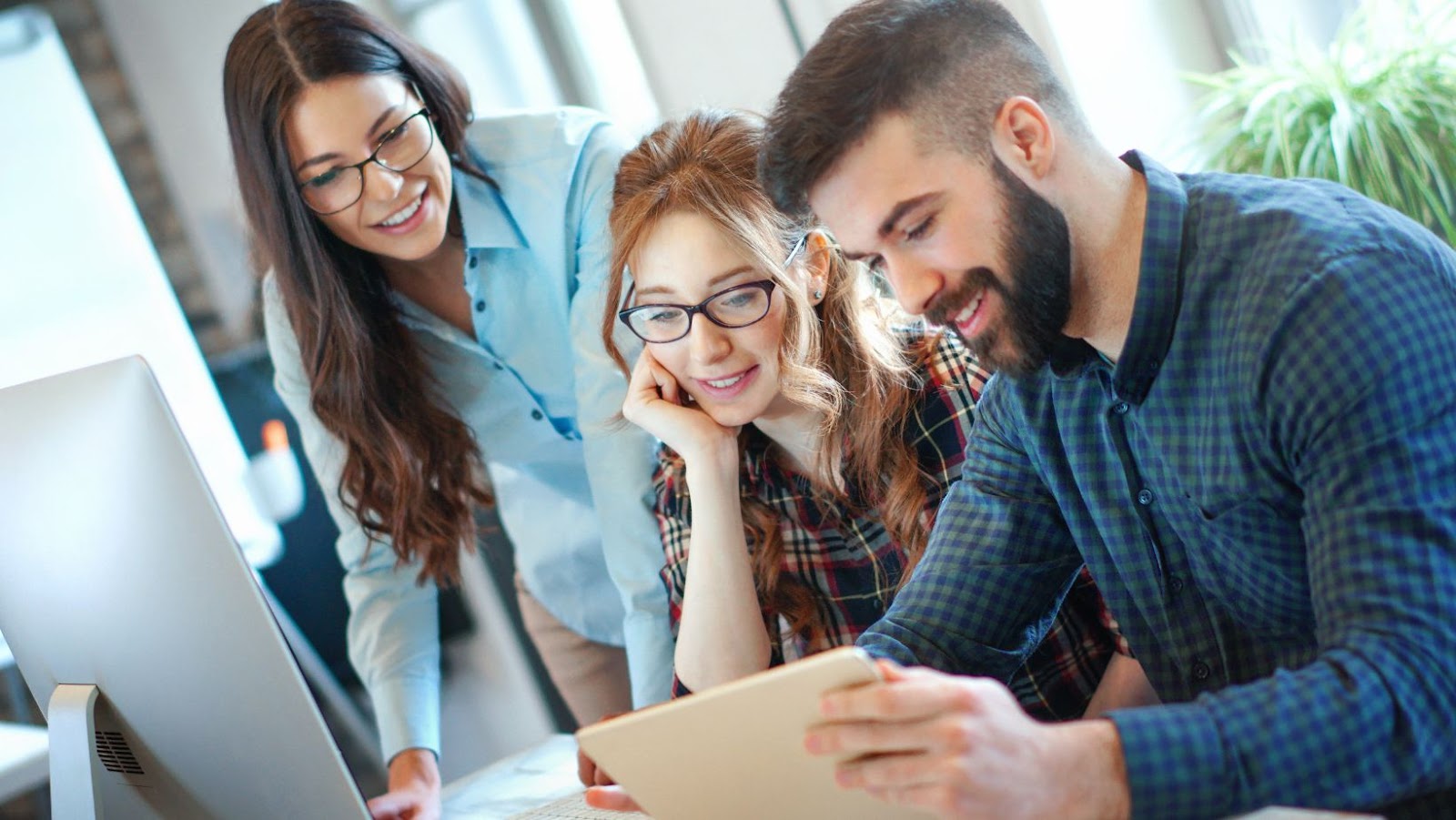 Impact of Regulation on The Tech Industry
Australia's legislative framework for technology regulation has experienced several significant changes over the past two decades, culminating in sweeping reforms announced in 2019 to create a thematically aligned regulatory structure.
This legislation was designed to encourage innovation and protect consumer privacy while enhancing trust and public confidence in emerging technologies. To achieve this goal, regulatory authorities like the Australian Competition and Consumer Commission (ACCC) have established guidelines to intervene in online marketplaces where appropriate. These rules are often enforced through fines and other sanctions such as public notices of non-compliance.
The impact of regulation on the tech industry is both positive and negative. On the one hand, heavy regulation can accelerate industry growth by creating a level playing field where competitors can innovate without compromising public safety. But, on the other hand, overly restrictive rules could stifle innovative ideas that could lead to positive outcomes for businesses and consumers alike.
It is important for stakeholders such as internet users, software companies, digital platforms and regulators to work together to ensure that regulations increase competition without hampering innovation or compromising user privacy rights. This will ensure that Australian businesses continue to remain competitive within the global digital economy as technologies evolve at an ever-increasing pace.
tags = atlassian company, atlassian ceo, atlassian online company, altassian tech company, interview coceo atlassian scott australiapatel theverge, interview atlassian scott farquhar australiapatel theverge, interview coceo atlassian farquhar australiapatel theverge, interview coceo atlassian theverge, interview atlassian scott australiapatel theverge, interview atlassian scott theverge, interview atlassian farquhar theverge, interview atlassian farquhar australiapatel theverge, interview coceo atlassian australiapatel theverge, interview atlassian australiapatel theverge, altassian ceo, australian startup company, altassian startup company, australian startup company