NFT has become one of the biggest trends in recent times, surpassing the importance of crypto for many and providing a means of investing that speaks to the younger generation. Here are a few simple tips that will guide you on an NFT journey, should you be interested.
They Are All Original
All NFTs are original and have a unique code and identifier on the blockchain that defines it. Yes, someone can buy a digital copy of an NFT that looks just the same as the original, but the first one made will always be the original and will come with digital swag or bragging rights. Not all digital art is an NFT, and a certificate of authenticity must prove ownership of the token and not the original artwork itself.
The Widest Variety Possible
There are so many types of NFTs, and the variety is beyond anything you can imagine. A great example of this variety can be seen at the OKX.com NFT marketplace which provides insight as to what is available and their popularity. This variety has empowered artists from all walks of life, and with a huge range of tastes, as the internet opens the art scene to all who have a good connection.
You Can Make Your Own NFTs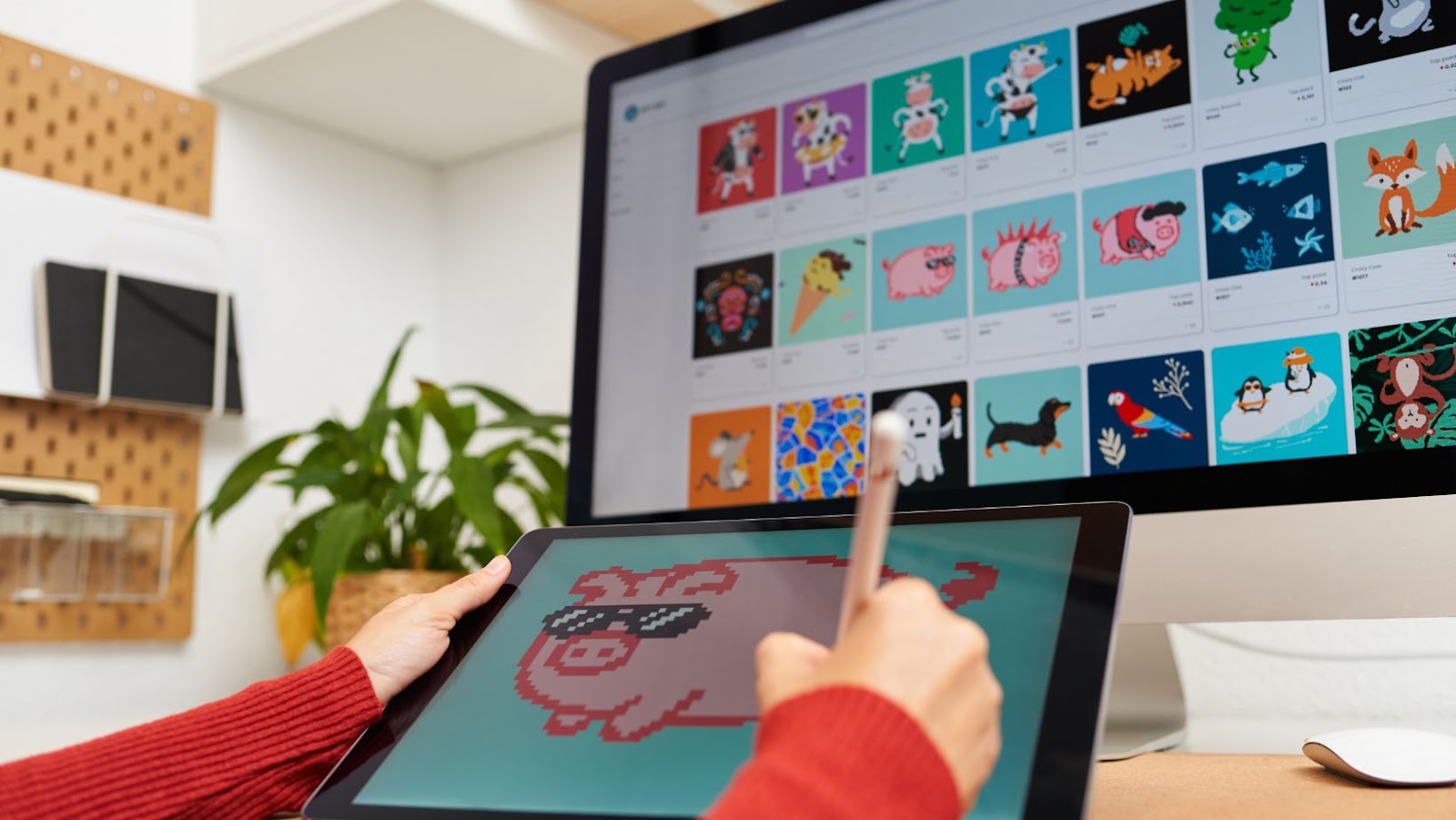 NFTs have been predominantly linked to digital art, but they can be made of anything, including actual physical assets, such as super yachts and real estate, and even music and videos have become NFTs. The owner of the original physical or digital item can decide to digitize the thing and create a unique blockchain code which will be forever linked to the digital asset and cannot be changed. To be successful in your minting of NFTs, you need to follow the specific process to upload it to a marketplace, and by making prints and merchandise, you can advertise and promote the piece.
There Are Entire Communities
Huge online tribes have continued to spring up around certain NFTs, like the Bored Ape Yacht Club, leading to merchandising. After artists like Beeple made over 69 million dollars from a single NFT, there has been a huge growth in the industry and of people looking to make their own NFT's. From Kitties to Apes, huge online communities have become involved in this process and the creation, distribution, and sales of these assets have become a mainstream activity in the online space.

They Can Make Huge Profits
Each piece of art in a collection is unique and its worth will be based on the value that any prospective buyer will put into the art. As aforementioned, over 69 million dollars has been made from the sale of an NFT called the first 5000 days. The artist, Mike Winkelmann, has been making NFTs since their inception and creates a piece of digital art daily. He has a huge following online and, as such, has been able to auction his pieces with the biggest one selling even at Christie's.
There is still a great deal of development and improvements to the systems that support and define NFTSs It is an early stage in their development. Yet, it is a sector of cyber finance and investment that has changed how we can produce art that has huge value. Everyone can get involved in their development, and just as cryptocurrency has democratized cyber finance and investing, the NFT has done this for high-end art. This sector has an exciting future.