Gaming is an incredibly popular hobby, more so than it has ever been before. There are a lot of things that gamers do in order to ensure that they are getting the most out of their hobby; one of these things is ensuring that they have a good setup when it comes to gaming. All gamers need a comfortable space to play from. However, setting up the right space can be tricky – especially for beginners, having to set up the computer systems or consoles and work out the ergonomics of your setup, as well as ensure that the design works with your home. Read on to learn more.
The Chair
A lot of people think that their gaming setup relies on the monitor or the gaming console, but, actually, the gaming chair is incredibly important. It is perhaps one of the biggest contributors to your comfort while playing. You need to look for an ergonomic chair that supports your spine properly. Most gamers spend hours gaming, and doing so on a chair that is not supportive can lead to a number of issues for your back and cause pain and discomfort. A padded adjustable chair is the best choice because you can adjust it to your specific requirements.
The Screen
Next, you need to decide whether you are going to play on a console or on your computer. There is some crossover in terms of what you can play, but some people prefer to game via a keyboard as opposed to a remote, but realistically, this is the biggest difference. Both tend to rely on an internet connection, although you can purchase games that run via a CD-ROM, which can be played on your console or computer.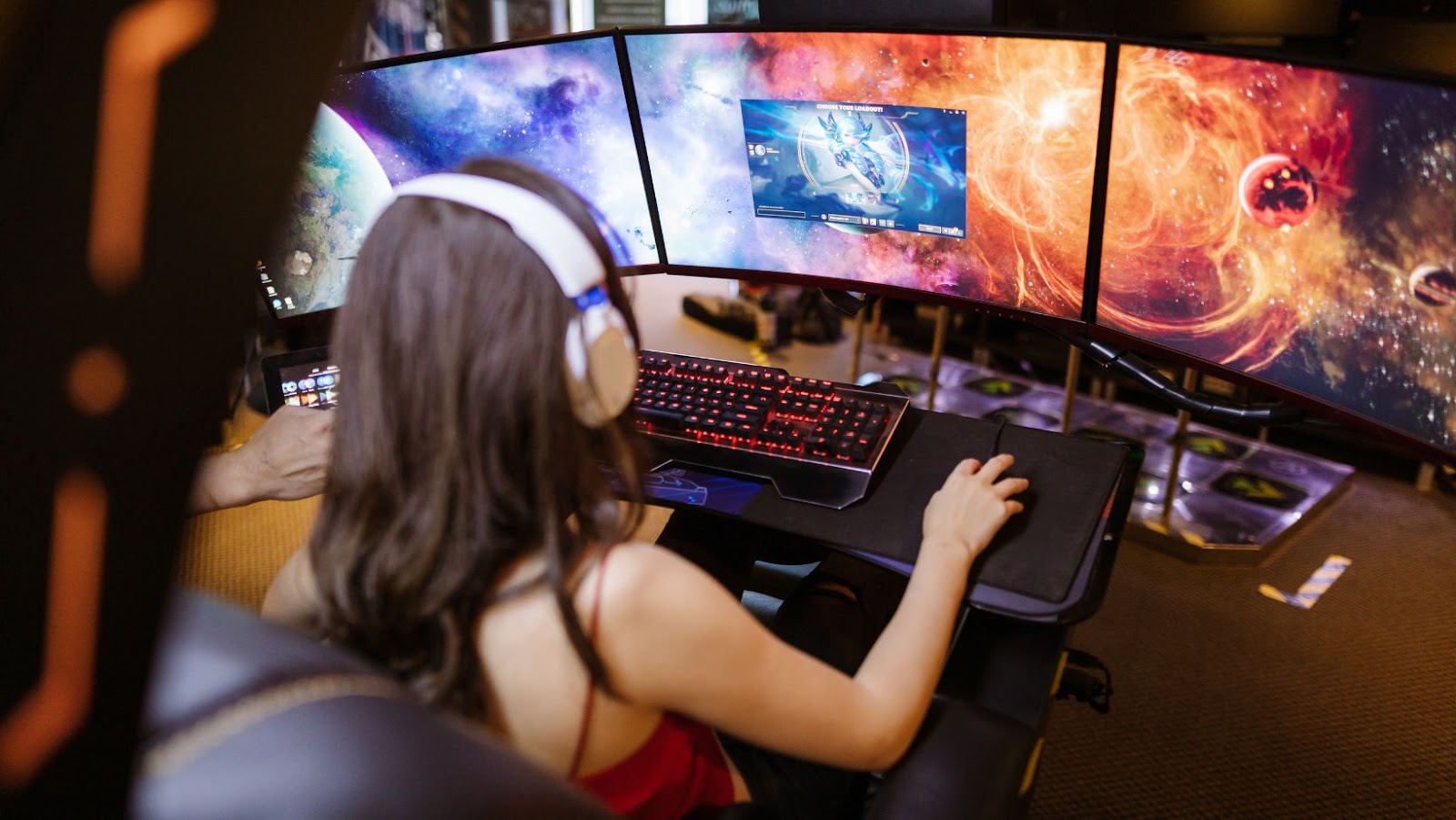 After you have chosen between a computer or console, you will need to consider the screen. Either way, you are going to be spending a lot of time looking at screens. Your choice of the screen comes down to you and what you can afford. That being said, it is all about the display and the positioning. You need to be able to read and see the screen easier to reduce the possibility of eyestrain.
After that, you should position the screen in front of you, a television shouldn't be too close to you, but obviously, a monitor will need to be closer. Either way, you should avoid having to crane your neck or hunch over to see properly.
The Desk
Regardless of whether you play via a console or on a computer, the case can be made for the necessity of a desk, especially if you have the space for it. Most new gamers are unaware that a gaming desk is different from a traditional office desk. Gaming desks are obviously built for that specific purpose.
This means they tend to be bigger in order to accommodate multiple monitors; they may also have separate components allowing one monitor to be raised higher than the other. They also often have a moveable keyboard platform allowing you to adjust the distance of the keyboard from yourself to a comfortable place.
The Accessories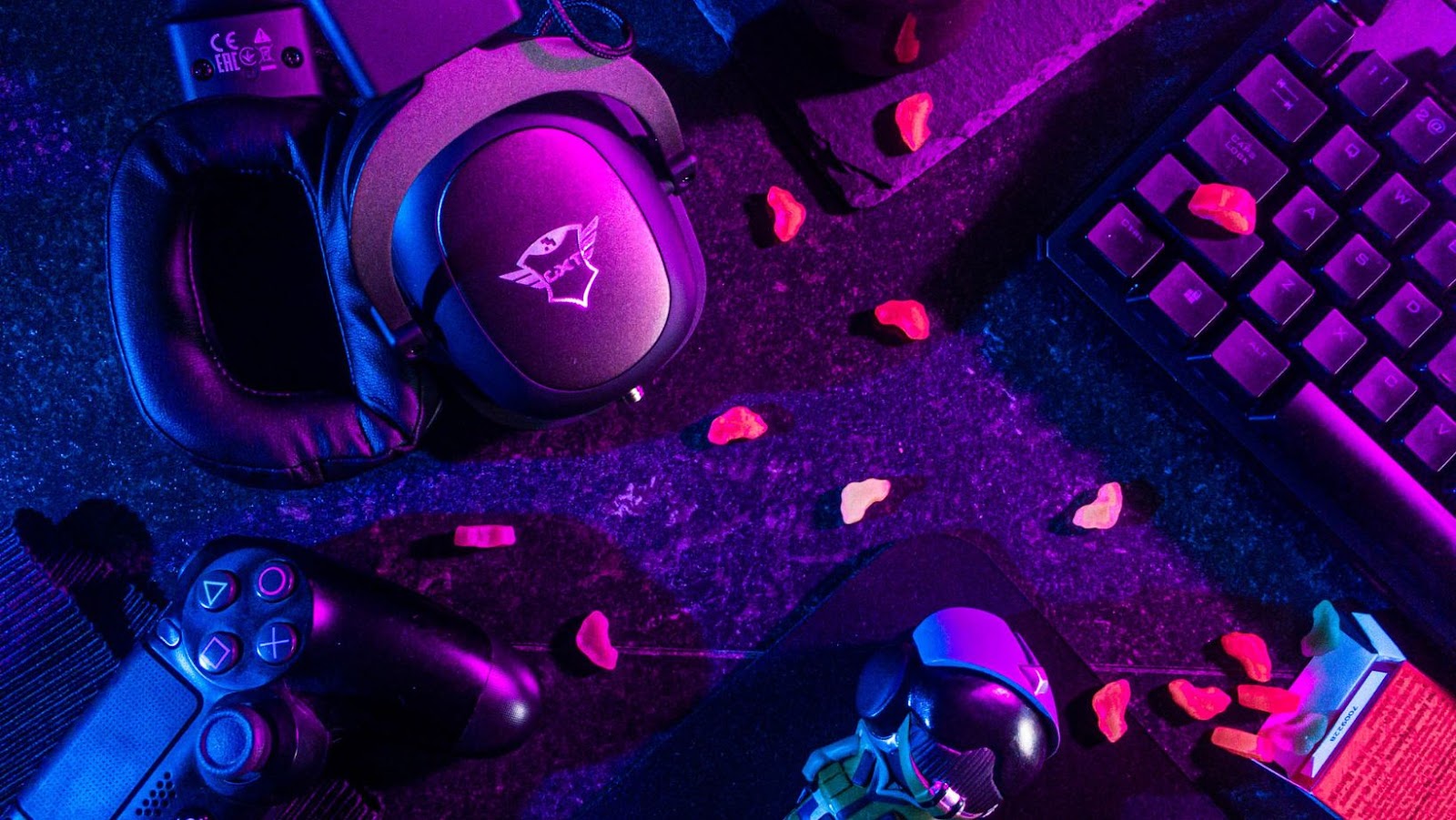 That is the bulk of the gaming setup; the rest is in the accessories. There are several accessories needed to finish off your gaming setup. If you plan to game in dim lighting, then a desk light is recommended. There is also an argument to be made that your keyboard or control also counts as an accessory, and there are a few different designs to choose from that range in size and style, so it is important that you find one that is comfortable for you to use. The final accessory that you should consider is headphones.
Not everyone in your house will want to hear your games which is where headphones come in. Headphones can be used regardless of the games that you play, and they help to create a more immersive experience which is why they are often used during online live games at casinos. Play live a huge list of live casinos as well as handy resources like how to play wild banditos, among others.
In Conclusion
Regardless of the element of the gaming setup, ergonomics remains one of the most important features because it does speak directly to your comfort, health, and well-being while gaming. After all, gaming is an incredibly popular hobby, and gamers often spend hours at their gaming stations trying to get past the unbeatable level.
Your gaming station doesn't have to particularly take up much room. It can be tucked away into a corner or, if you are lucky enough to have a home office, then the space could double as your gaming station. A lot of people also think that a gaming station has to be expensive, but there are a lot of more affordable options, too, so remember to set a budget and stick to it.