Hurley is already famous as a sports equipment maker due to its 'surf, sun, and sand' branding – and it has finally jumped into the e-bike market. Hurley's entry was not a surprise for anyone… but their attention-grabbing lineup of e-bikes was surely a big surprise for everyone.
Hurley's lineup of beach cruiser e-bikes is attractive and stylish beyond words – and is meant for those riders who crave to be the center of everyone's attention as they stroll down a beach or cruise in their neighborhood.
If you wish to explore or buy Hurley electric bikes, visit Eridefox as those people have every last one of the models currently offered by the brand… surprisingly, not even the official Hurley store lists all models on their site.
Anyways, let's get back to where we were.
At this point you might be wondering why Hurley e-bikes are so different from other options on the market. Well, to put it simply, the brand perfectly combines the modern electric bike styling with the traditional beach cruiser look (all the way back to the classic cruisers of the 50s).
Moreover, Hurley complements the looks by keeping the design as neat and clean as possible. There's no distasteful wiring, batteries are placed at just the right spots, the LCD display is sleek and compact, and there's single-speed drivetrain (with a few exceptions). All this ensures a simple and elegant exterior.
Luckily, Hurley is more than just looks though. It factors in a great deal of comfort too – as any beach cruiser should have.
All bikes have swept-back handlebars to ensure an upright and relaxed riding posture. Most of the frame options are step-through for easy mounting especially when carrying a backpack. The saddles are extremely comfy and come with attractive leather covering. The hand grips are also covered in soft-touch leather. And to ensure comfortable sailing on bumps and potholes, you get extremely sturdy steel frames as well.
Another interesting thing about the line-up is that all bikes have some unique features.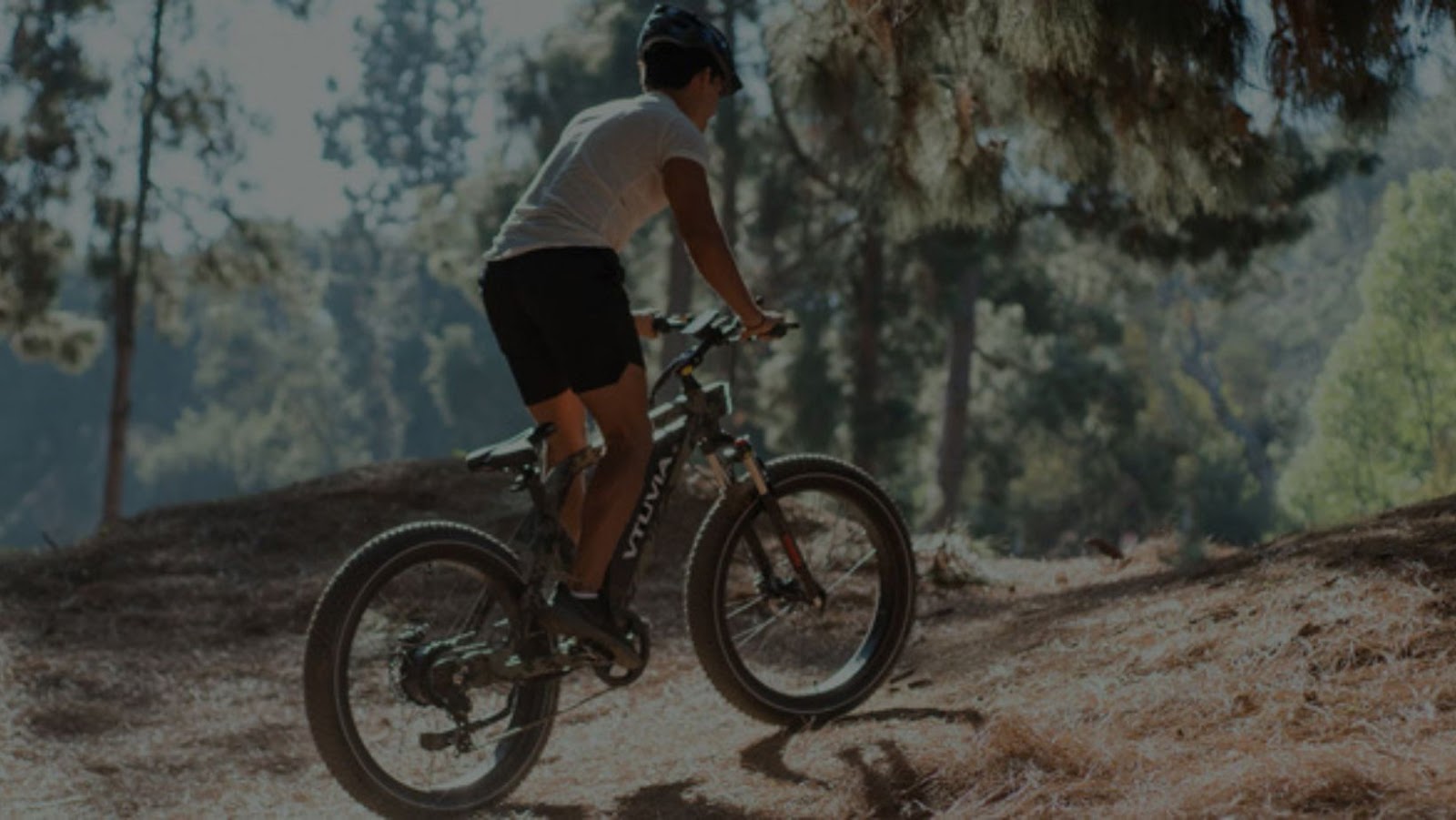 For instance, the Amped is unbelievably sleek and lightweight to keep things as simple as possible; the Carve has its battery stealthily integrated in the downtube with practically no wiring to look just like a regular bicycle; the Mini Swell (our favorite) features a magnanimous leather saddle, 4" fat tires, Shimano drivetrain, and breath-taking minimal styling to look different when you ride on sand; and the Layback offers the best of all worlds.
Hurley bikes are also extremely reliable and dependable, considering the reputation the brand already has. Another great thing is, Hurley's e-bike lineup has a huge diversity with options in every price range. It means all buyers can find something to their liking… and luckily, Eridefox carries every last one of the models currently offered by the brand.
If you're interested in exploring or buying a Hurley e-bike, visit Eridefox to choose your ride today. Happy riding!