Effective team management is crucial because it motivates and makes employees more productive. Unfortunately, some managers do not realize it, but team-building activities are directly associated with your business' success.
Carrying out activities that engage your employees and help them trust each other can boost employee happiness. In addition, a healthy work culture will motivate your employees to work harder and boost their confidence.
In this article, we will talk about a few fun ideas you can try out for team-building activities, and we'll also discuss their benefits. There are several benefits of team-building activities. The following are a few of the most common benefits.
Help Identify Leaders
Most team-building activities will have a leader who encourages the other employees to achieve their tasks. This will help managers identify any potential leadership skills that employees may have, which can help them in the future for team management and corporate duties.
Allow for Effective Communication
Effective communication between employees and departments is the direct path to a company's success. Unfortunately, communication barriers are one of the main reasons why most companies fail.
Utilizing team-building activities to your strength can create a relaxed environment in the workplace, allowing your employees to trust each other more and encouraging them to communicate without any barriers.
Improve Productivity Levels
Effective communication skills will start a butterfly effect in your company; successful communication will help your employees identify their designated tasks and allow them to work towards achieving their goals. In addition, skillful communication depletes the existence of work duplication and creates less work friction in the corporate environment.
Scavenger Hunt
Who doesn't love a good old scavenger hunt? Nothing compares to the thrill, excitement, and mystery that a scavenger hunt offers. So divide your employees into groups of 6, and set out clues and puzzles that can help them reach the main prize.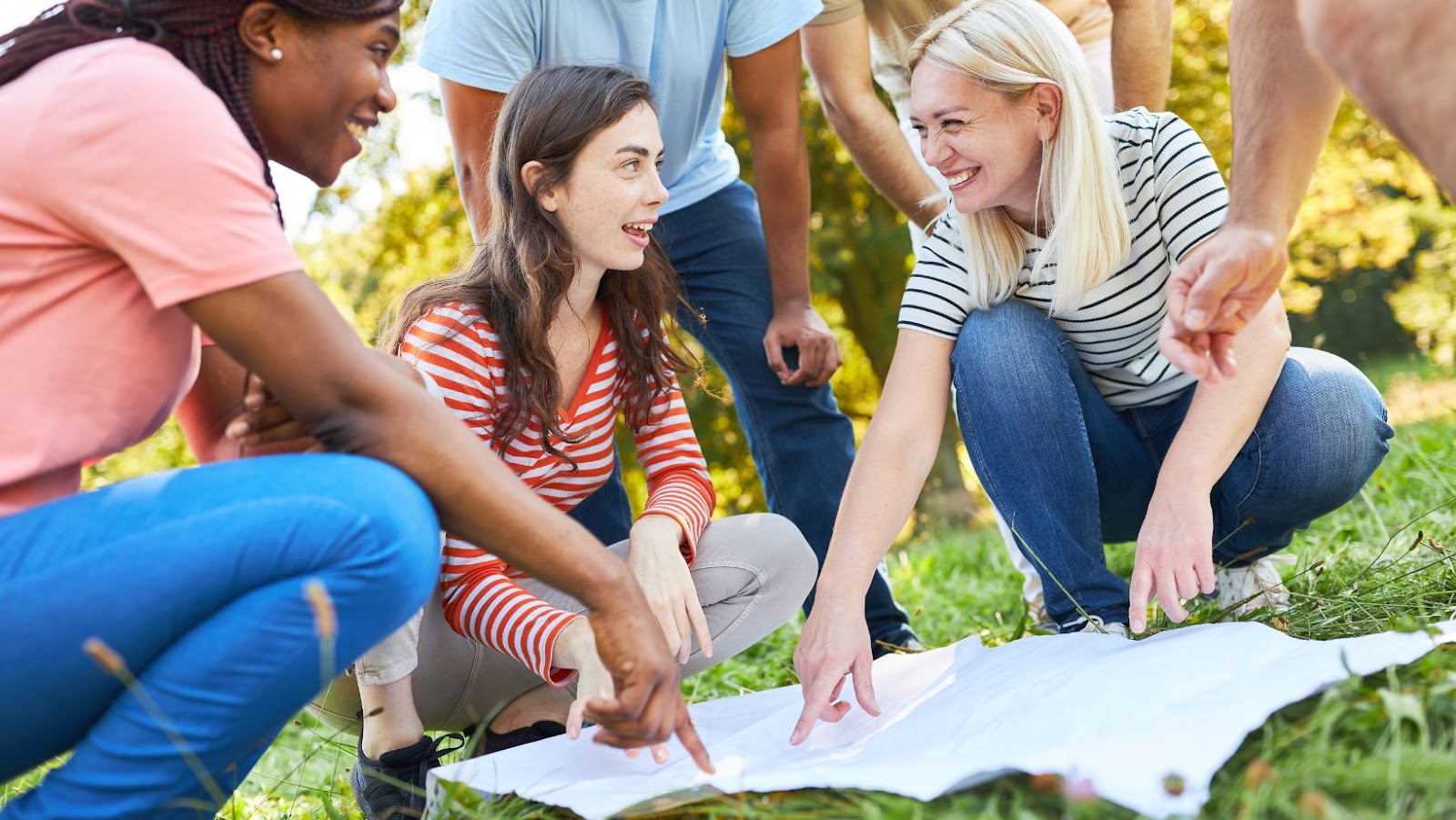 You can have this team-building activity in your workspace or outdoors. If you're planning on carrying out a scavenger hunt in a separate area, booking a car service, Party Bus rental, or carpooling with your employees will be the perfect idea to get you to your destination. It'll be reminiscent of school field trips, and you can sing along and play games till you reach your destination. Scavenger hunts build trustworthiness, improve your employees' critical thinking and decision-making skills, and allow new team leaders to emerge and guide their respective groups.
Trivia Night
Everyone loves a good game of trivia, which is why Jeopardy is one of the most popular game shows in the world. Having weekly trivia nights will help your employees learn and think critically. In addition, the game itself is very engaging and allows everyone to expand their knowledge.
Divide your employees into groups of 5 (or whatever is more convenient for you) and let them compete against each other. The division of employees into groups will help them get a taste of teamwork and how it is to collaborate.
Rummikub
Ever wanted to try out something new for the weekend? We love playing Rummikub with our friends and family because it is the best game ever! It's a tile-based board game where we make sets of matching numbers by drawing from a shuffled set of 114 tiles numbered 0-9 (zero through nine). The rules are simple: each of us draws as many tiles as possible from the pile until I (game leader) say "stop" or until there aren't any more left. The player with the most points wins! Grab some friends and join us to try this fun game out!
Escape Room
We all know how tense and exciting an escape room game can be; this team-building activity can be an opportunity to allow employees to get their heads together and try to find their way out of the room.
An escape room helps employees feel confident and trust each other, all while collaborating and effectively communicating to solve a problem. These skills can then be utilized in the corporate environment as well, where employees can put their heads together to solve any issues that arise in the workplace.
Sports Tournament
Everyone has had a taste of sports tournaments from their school days. You can pair up your employees into different groups and give each group a different color (similar to school houses). The games you play in this tournament don't have to be exceptionally hard; they can be simple like egg and spoon races, relay races, and three-legged races.
A sports tournament will help your employees collaborate with a team leader, guiding them on what to do. And there's nothing wrong with a little bit of healthy competition either. A sports tournament will serve as a memory your employees can look back to and make them feel more connected with their coworkers.
Paintballing
Like laser tag, paintballing involves teaming up with your group members to take down the other team. It's a fun-filled activity that helps employees cooperate and is perfect for the summer too! This activity will build teamwork skills and strengthen bonds between you and your employees.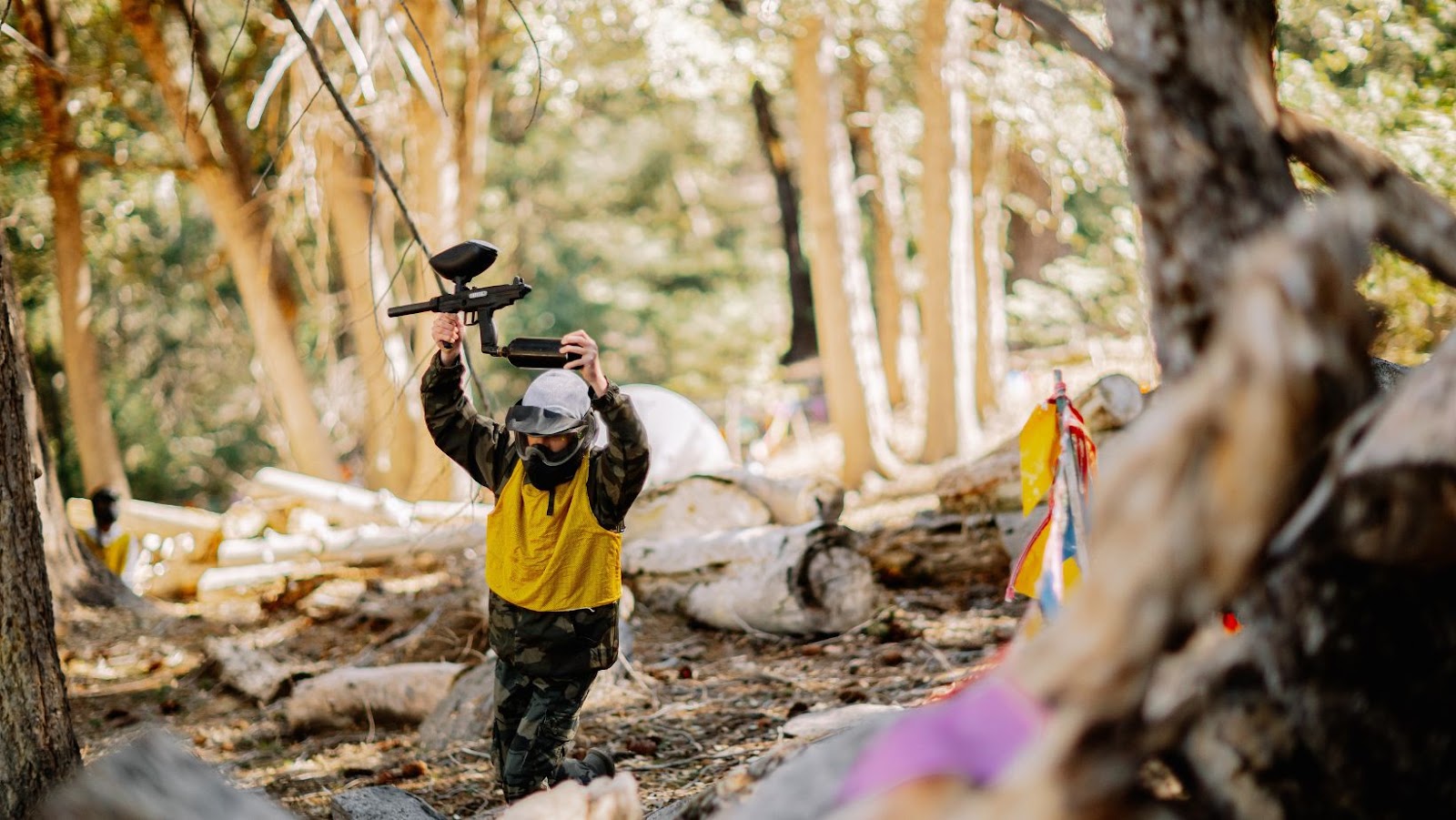 You can't have a strong team of workers without exerting some effort. These team-building activities will help create a sense of belonging and a stronger bond between your employees. A healthy work environment results in a happy employee, which benefits a company in the long run.