If you live in a state where marijuana is legal, you might want to host a "marijuana-themed party" or "pot party." Of course, a pot party is a new concept compared to when these parties were illegal. But the idea is the same: having a party where everyone knows it is a safe space for pot-lovers to unite.  
But how do you go about hosting such a party without getting raided by the local law enforcement? The good news is that there are many ways to host a marijuana-themed party. And the party won't involve you getting in trouble with the law.  
Check out our top six tips for hosting the best marijuana-themed party possible.
1. Find Out if Pot is Legal or Get a Medical Marijuana Card
 First, if you decide to host a marijuana-themed party, you must research the marijuana laws in your state.
You may be allowed to smoke marijuana recreationally. If that's the case, you're good to go. As long as you and your party fit the age requirements, it would help if you were in the clear to have your pot party. To be safe, find out which places may not allow pot should you choose to have the party in a public space. Also, some states only allow a certain amount of cannabis for consumption.
You must get a medical marijuana card to use weed in some states. This will protect you from any legal repercussions.
You can get a medical marijuana card by making an appointment with a medical marijuana doctor. If you already have a primary physician, find out if they provide medical marijuana cards. They may be able to help you depending on your condition.  
Usually, getting a marijuana card is a straightforward process. You should be all set as long as you have a condition that fits the requirements.  
2. Set Up a "Green Room."
 Once you know the marijuana laws in your area, the next step is to set up a "green room" for your party. This is a place where people can go to smoke weed without being disturbed by non-smokers.  
Having a green room can be as simple as setting up a tent in your backyard. Or, you can rent out a room in a hotel.  
If you host a hotel party, first find out the hotel rules. They may or may not allow marijuana. If they do allow it, make sure that there is plenty of ventilation. Even if everyone smokes, you still need fresh air. See if you can open a window or two. Plus, placing several air fresheners is a good idea.

3. Provide Marijuana-Infused Foods
 One of the best parts about marijuana-themed parties is the food. You can get creative and make all sorts of different marijuana-infused foods.  
Some popular options include pot brownies, weed cookies, and gummy bears.  
Edibles are delicious and may be perfect for your party. Veriheal gives you the lowdown on whether edibles suit you and your guests.  
You can also make delicious dishes, like macaroni and cheese or a pot pizza. Just label all the food so that people know what they're eating.
4. Set Up a Photo Booth
 Another great way to make your marijuana-themed party more enjoyable is to set up a photo booth. A photo booth is a great way to let people take photos while high. As a result, the party-goers are likely to capture some hilarious moments!  
You can make your photo booth or rent one from a local party rental company. Several online companies also offer photo booth services.
5. Play Some Fun Games
 To make your party more entertaining, consider playing some games. There are various marijuana-themed games out there. A few examples are weed Twister and cannabis Charades.  
You can also play classic games like Never Have I Ever or Truth or Dare. Just make sure everyone is on the same page before you start playing.
6. Hire a Clean-Up Crew
 The last thing you want to do after your party is to clean up all of the weed smoke and residue. Unfortunately, that's not a fun job, so you may need some help.  
The best way to avoid cleaning everything up is to hire a professional crew. A cleaning company will take care of everything for you, so you don't have to worry about it.  
It's a good idea to ask for recommendations before hiring someone. If it's at a hotel, you want to ensure they do a thorough job. If they don't clean up the room well enough, you could get charged fees by the hotel. So, it would be best to double-check that the room looks nice before checking out.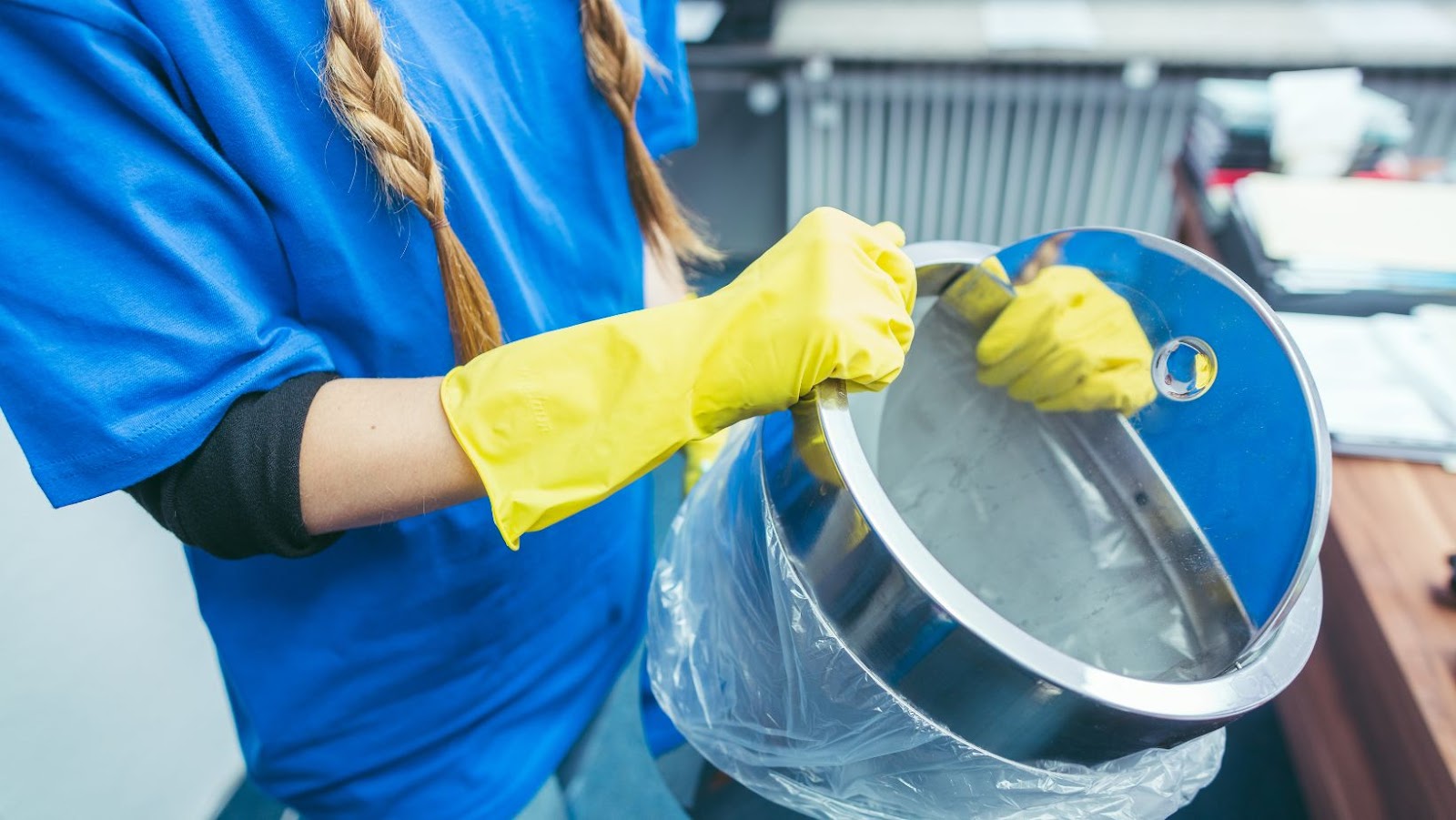 Conclusion
Following these tips will help you throw the best marijuana-themed party possible! By doing your research ahead of time, you can have a great time without getting into legal trouble. Just be sure to take all necessary precautions, and you should be ready to go. Have fun and enjoy your party!