Web3 technologies have made it possible for gamers to have a more immersive and exciting gaming experience. With play-to-earn games driven by NFTs, players can become owners of in-game items such as weapons, characters, skins, virtual land, and digital accessories in the metaverse.
They can then sell or trade these assets to enjoy financial rewards. The most attractive aspect of P2E games is that they compensate players for their gaming skills, which in turn attracts more gamers.
Crypto games are becoming increasingly popular. That is why it has become essential to keep an eye out for upcoming releases if you are looking to earn some extra money. Be sure to check out play-to-earn games news so that you do not miss out on the chance to benefit from the growth of the exciting world of cryptocurrency.
Due to continuous innovations and advancements, play-to-earn games have become more than just a means of entertainment. Before finding out what games are at the top of the list, let's talk a little about what play-to-earn games are.
What are NFT Games?
Based on blockchain, play-to-earn games reward gamers with assets such as character skins, crypto, or NFTs. You can earn these rewards by taking part in contests, completing levels, or just playing the game. The NFTs acquired while playing a game can be sold on a digital marketplace or used to unlock better rewards.
Another thing to remember is that some play-to-earn games such as Sandbox and Splinterlands require a nominal or no fee to play, whereas the highly popular P2E game Axie Infinity needs you to buy some assets before you can enter the game.
What Play-to-Earn Game is Best?
The P2E world projects a completely new concept, which is why there are bound to be both good and bad projects. It is imperative to check the legitimacy of a game before investing in it.
You should take into account its tokenomics – the release cycle, total token supply, incentives to stake or hold, etc. It is not advisable to start with an unlimited token supply. Also, holding and staking should be rewarded to keep the people invested.
It is hard to predict the future of a game as there are no fixed rules. However, it is best to avoid investing big right from the start. Make sure that you only invest the amount that you could afford to lose.
Cryptocurrency is a highly volatile investment field, and performing a proper background check is essential if you find the stakes too high.
Now that you know what play-to-earn games are, let's check out a few best ones:
Axie Infinity
One of the most popular play-to-earn games, Axie Infinity, is continuously in the news for becoming the source of household income in weaker economies like Vietnam, the Philippines, etc.
To play the game, you need to buy three Axis from their marketplace, or you could buy Axie eggs from the lab and wait for them to become Axis. You can also breed Axie eggs and sell new Axis in the marketplace.
There are two in-game currencies. The primary in-game currency is the AXS or the Axie Infinity Token, while SLP or the Smooth Love Potion can be turned into fiat currency.
This game can be played in two unique modes – you can choose a passive form of farming and create SLP, which can be sold for cash or in-game. You must complete quests and missions in traditional adventure mode or engage in PVP gameplay to earn AXS.
The Sandbox
Another crypto game that is quickly becoming popular among gamers, the Sandbox, is based on the concept behind Decentraland. This 3D virtual reality game uses in-game currency SAND to buy and sell digital land. It has a limited number of plots available, which is the reason behind its increased demand and value.
Similar to Minecraft, the interface and graphics of the Sandbox are in block form. The object of the game is to trade land and earn objects by completing in-game tasks. This game provides players with a wide range of earning options, something which is not usually available in most P2E games. As a result, gamers have the freedom to monetize their gameplay in their own unique way.
The in-game currency SAND also acts as a governance token, providing holders with the opportunity to suggest changes and vote on the decisions regarding its future. This works as a democratic approach to development, as the game publishers can find out about the demands of players and incorporate changes accordingly.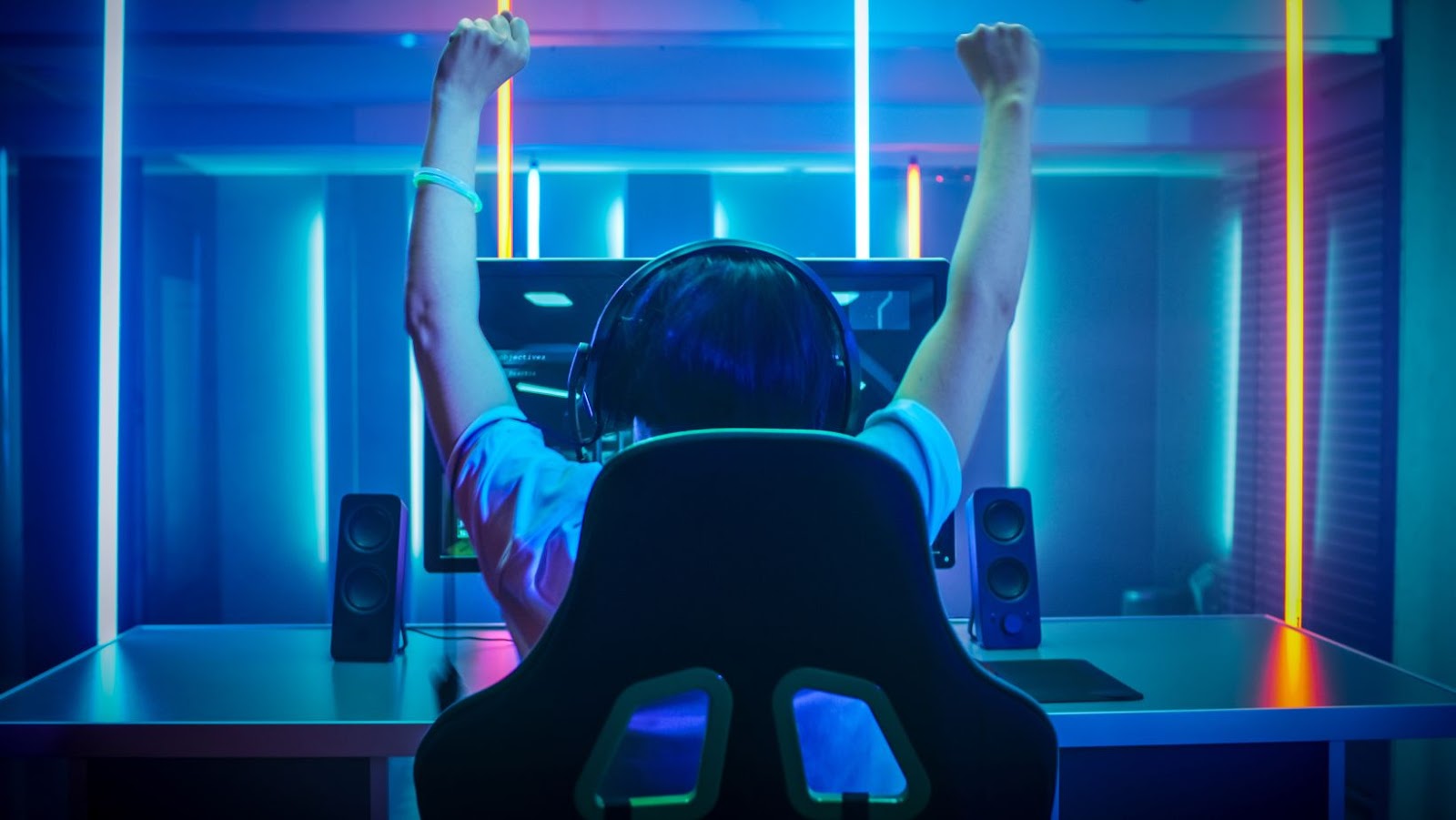 Decentraland
Another game that should be on your list is Decentraland. The metaverse-like world in Decentraland provides players with a chance to bring their imagination to life. The main currency used in this game is called MANA and can be used to buy character upgrades, virtual heroes, and land.
Also, MANA can be used in this metaverse to learn real-life skills. You can learn skills like instruments or languages in exchange for MANA. Decentraland offers unlimited options, and players are just starting to realize its potential. The selling price of some plots has even crossed $3.5 million.
Celebrities like Paris Hilton and Snoop Dogg also own their own plots in Decentraland, which has caused an increase in plot prices around them. Although Decentraland is a comparatively new game, it has the potential to become the primary metaverse of P2E gaming.
Conclusion
Currently, the gaming market is estimated to be worth $198.40 billion. Experts predict that it will reach $339.95 billion by 2027. This shows the popularity of gaming without the added monetary incentive. Play-to-earn games have the potential to disrupt the fast-growing video gaming industry.
Due to the huge earning potential, many traditional games have already moved into the P2E market. It is also possible that as these games become more developed, players are likely to see greater opportunities.
However, the NFTs earned in P2E games tend to be volatile with no set value. So be sure that the game you choose is properly risk-assessed – avoid playing or buying with anything that you cannot afford to lose.