When it comes to buying a house there is no set timeframe for how quick or slow things can go. There are a few things that can speed the process up, but it comes down to how quickly you sort everything out and if you can find the right place on the market for what you need. Buying cash can make things go really quickly, but most people tend to finance their homes. In order to get a better understanding of just how long things can take, let's take a closer look at the various steps you'll need to complete along the process.
1. Get Your Finances in Order
(at least 6 months before buying)
If you haven't already started saving for your down payment, you might get a bit of a shock. People typically start saving quite a while in advance as this is 20% of the purchase price of your new home. For example, when you purchase property in Singapore it often comes with additional expenses. Be sure that you save an additional 2-5% of the purchase price to cover your closing costs. You'll need to also have a healthy credit score. This means that so as soon as you decide you want to purchase your own house, you'll need to do what you can to boost your credit score so that you can get preferential rates. Get copies of your credit reports to see where you can improve your credit and start paying off your bills to get rid of any discrepancies that might appear. Be sure to find a place that you can realistically afford.
2. Familiarize Yourself with What's On the Market
(4-5 months before buying)
Start making yourself familiar with what is online. Go to open houses to see what is available in your price range and to get a good idea of the type of homes, features, and locations you might be interested in. Make yourself familiar with a few real estate agents to find one that you like. Having a good real estate agent guiding you through the process can make things a lot easier. They can set you up with the right attorney, inspectors, and brokers to make each step simple. At this time you need to be aware of your spending and how it might affect your credit score. Don't take out any loans that could lower your credit score and don't decide that it's time to change your career. Any changes to your income or employment could negatively affect the financing you will be approved for.
3. Get Pre-Approved and Start Your Serious Search
(2-3 months before buying)
Getting preapproval makes you more desirable as a buyer. Choose who you want as a lender, or a mortgage broker. It is best to consider a few. Ask your estate agent for help if you feel stuck, or aren't sure where to begin. Once you go through the processes and are approved you will be presented with a pre-approval letter. This is typically valid for 60-90 days. If you get overwhelmed at this point, you don't have to move forward immediately. You can simply save your online searches, or notify your agent that nothing is really working for you. You can request to be notified online, or by your agent, when something comes up that meets your criteria and view it accordingly.
4. Put In an Offer
(1-2 months before buying)
Once you find the right place, it's time to put in an offer. Even if you are preapproved this doesn't mean that you will be accepted on your first try. You might have to negotiate the price a little before the owner is ready to settle on your offer. This is of course only if there are multiple offers. If you are the only person making an offer, or you offer them the asking price, then you will have an easier time. Now the purchase process can begin.
5. Finalize Plans
(1 month or less before buying)
During the typical escrow period, there are various checkpoints that your lender will set in order for your loan to be approved. This checklist includes things like a home inspection, appraisal, and any additional documentation they might require from you. This process can take a few weeks, depending on what they need from you. This is also the ideal time to look for home insurance.
6. Closing Time
Right before moving in, typically the morning of, or the night before, you will do a final walkthrough of the property. You'll do a visual inspection to make sure that everything looks good. This is important if you need to request any repairs. Then you'll head over to the estate agent's office and sign the paperwork and you're done.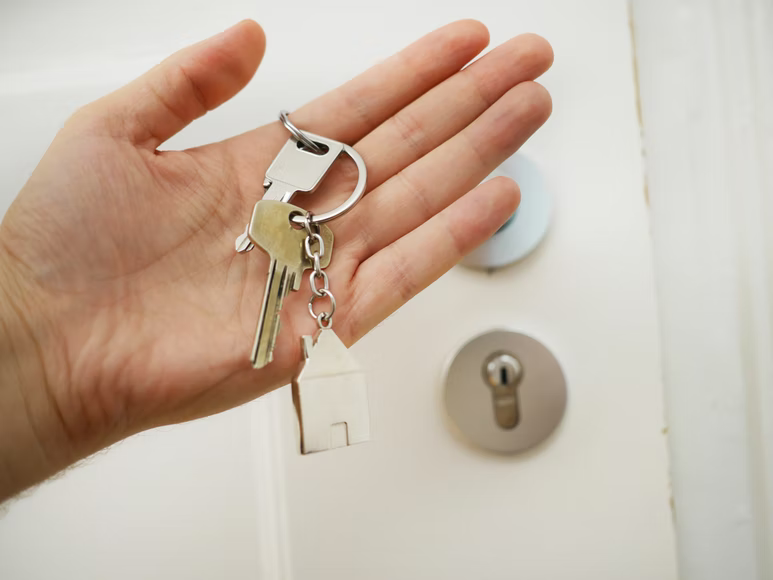 There is no set timeframe for buying a house, but 6 months is the norm. We hope that you have found this informative and that you find the property of your dreams.