If you're managing a restaurant, you already know how much work it requires; you're trying to organize staff, keep the menu thriving, market, oversee the accounting, pay your bills, keep things clean and encourage the growth of your business without sacrificing quality. The following will explore a few tips that can help owners of restaurants manage everything they need to. Of course, some of these tips will also apply to non-restaurant businesses as well.
Get Clear On Your Vision
Running any business requires a vision. Having a sense of your goals, including your financial, philosophical, and emotional aims, can help you make better business decisions. If you've written out your business vision, you can always return to it when faced with a dilemma and see whether or not a particular choice aligns with your initial intention for the business. Be sure to include how many hours you want to be spending managing the business (work-home balance is important for everyone, even business owners) and the emotional experience you want people to have in your restaurant.
Find A Point Of Sale System
It's really hard to manage a business if you don't have a strong sense of the bottom line. A point of sale system (often referred to as a POS system) can help ensure you know what you're selling, on what days, and at what times. A point of sale system is a software system that allows staff to enter in purchases, scan items, weigh items (if needed), and print orders if need be; you can find out more here if the concept is new to you. In restaurants, a point of sale system can also include tablets that staff carry to tables to take orders with for table service. It can result in faster service as the staff doesn't need to write everything out by hand, fewer mistakes as there's very little chance the kitchen is going to misinterpret what a printed order says, and quick inventory alerts automatically letting staff know that a particular ingredient is unavailable for the rest of the evening.
When selecting a point of sale system, you want to find something that is easy to work with so that staff doesn't have difficulty entering orders or accepting payments. You also want something that is flexible and scalable so that as your business grows and changes, your point of sale system can work with that. You don't want to be seeking out a new system every time your business changes.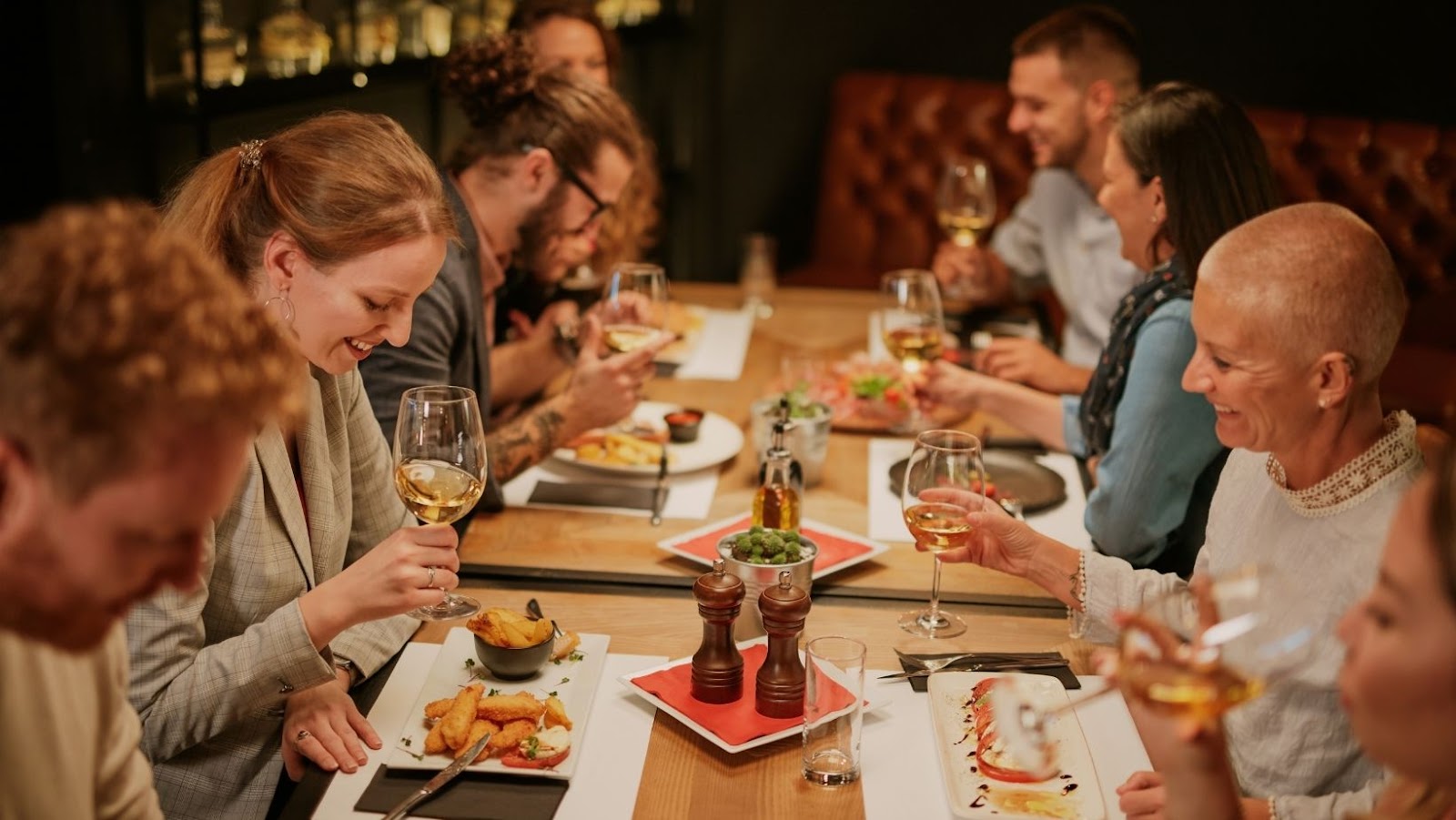 Focus On Your Specialties
One thing that can result in high expenses is having too many things on the menu. If there are twenty things for guests to pick from, there are twenty options worth of ingredients in your back of the house. This means on slow nights, ingredients are going to waste, and this means you're losing money. If you have fewer items, you can reduce the costs of ingredients but also spend time really getting those items correct. It's not uncommon for people passing restaurants to look at the length of a menu as an indicator of how good the food is going to be (shorter menus are typically considered more high-end regardless of food pricing). No chef or kitchen team can be amazing at everything; narrow your selection down to your best offerings and try to keep them along a theme. Sometimes, a theme can be referred to in business books as your niche. As well, fewer, thematically-connected elements on the menu can also make marketing easier for you as it can contribute to people's sense of your brand.
Regular Cleanliness Checks
If you're running a food-related business, you know that cleanliness is absolutely vital. You never know when an inspection is coming along, but besides this, it can help your kitchen run smoother and keep your guests and staff happy. No one likes working in a dirty environment, and no one likes eating in one. Ensure that you have a regular cleaning schedule as well as daily cleanliness checks for all staff (including yourself). To help with this, you might want to read the cleanliness regulations and standards provided by your local government agency.
Employee Satisfaction Is Key
If your server is not having a good time, you're probably not having a good time either. To help mitigate negative customer experiences, you want to establish a workplace culture that allows for maximum employee satisfaction. Take the time to get to know your staff, ensure that they're getting enough breaks and meal times to be energized and healthy, and make it clear that they can come to you with any problems they might have. Beyond this, spend some time researching management approaches that best encourage employee satisfaction.
The above tips should help you as you embark on the wonderful experience of managing a restaurant. With time, energy, and lots of learning, you can figure out how to run a successful business that meets your financial but also mental and emotional workplace needs.