Sometimes you have lots of work to complete, but time seems to be against you. You get worried about your deadlines so much that you even become afraid to start the projects. Maybe you've tried working harder, but the quality of the work you produced went down.
It is possible to get lots of things done in a day without getting overwhelmed. Read this article to learn about some easy ways to boost your productivity.
Have a to-do-list
A productive day doesn't just happen. You have to plan it the previous day. You're more likely to perform an activity if you write it down, including where and when it will happen.
Create a to-do list of the 3 most important tasks you intend to accomplish the night before that day. When you wake up the following day, just focus on completing the first task. Until it's done, consider the other 2 tasks as distractions. Their time will come.
Take control of your day with proper planning. Fill out your to-do list at the end of your workday so that whatever you're supposed to get done the next day remains fresh in your mind.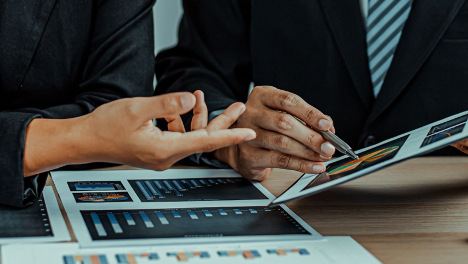 Start with the most challenging tasks
Begin your day with the most demanding tasks before moving to the simpler ones. Most people make the mistake of starting with simple tasks instead of hard ones. You will feel overwhelmed as you progress to the complex duties.
Contrary, if you start with the challenging tasks, you'll feel relieved as you move to simpler tasks. Brian Tracy calls this principle of beginning with the most challenging tasks as eating the frog. After doing it, your productivity levels will be boosted.
Use task automation tools
There are thousands of tools that can boost your productivity. Software companies create products that help entrepreneurs like you have an easy time running their businesses and achieving their goals.
For example, project management software like Asana and Monday.com helps you have an orderly internal workflow. Your employees know which tasks they are supposed to do, including deadlines.
Scheduling tools like Calendly help you plan your meetings to have an organized day and not flake on important calls. Financial services software like Stripe helps you complete online transactions without going through countless steps.
If you want to collect data from various sites within a short time, you can use proxies for web scraping. Proxies are efficient and help you get high-quality data from any website regardless of restrictions. They save you the time you would spend manually going through the websites you're interested in.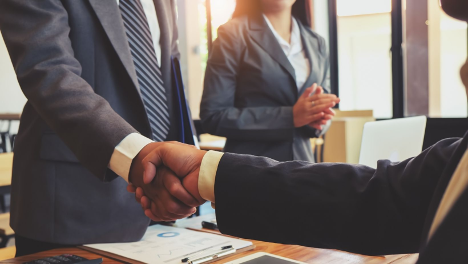 Outsource
One mistake most entrepreneurs make when they start a business is they try to perform every task themselves. They think they are saving on costs by not hiring the best talent for the project. Are you one of these entrepreneurs?
You can get more done in less time by hiring the right people to perform tasks you don't know how to do. For example, if you don't know how to design and optimize your website, you should hire a web developer and web designer to help you complete the project quickly and efficiently.
Outsourcing projects is not only great for big companies. In fact, the fastest way to grow a company is to start hiring the top talent to help you complete tasks. This way, you will not waste time figuring out how something is done. Hire the best talent and get out of their way.
Avoid distractions
While many people will tell you that it's possible to multitask, that's not true. The human brain is made so that it can only focus on one thing at a time. So if you try to do two or more things simultaneously, the quality of the outcome will be dismal.
To get more done in less time, focus on one project at a particular time. Block out any other tasks until you're done with your current one. Also, keep other distracting items like mobile phones away from your workspace. This may be difficult, especially if you're working from home. There are many distractions at home, such as TV, family, pets, and even house chores. But by setting your boundaries, you'll get much more done.
Conclusion
Productive entrepreneurs are more likely to grow their businesses quickly. Productivity begins by designing your day the night before. Determine the 3 most important tasks you should complete the following day. Also, use automation tools like project management software, scheduling tools, and web scraping tools to make you get results faster.
Outsource tasks that you can't do well. You'll save enough time to focus on things you know how to do and produce the best outcomes. Also, stay away from distractions like your phone and TV because your attention levels will go down if you try multitasking.