If you're thinking about stock investment, there are a few things you should know first. Stock investment is one of the most popular ways to make money in today's market and can offer returns that are far greater than most other investments. However, it is also a risky investment, so before you invest your money, there are a few things you need to understand. When done correctly, stock investment can be a quick and easy way to increase your income. Although, there are only a few things you need to know before investing in the stock market. Here are the six most important things you should know before going into stock investment.
Do Your Research
Before you invest your money in any stock, it's important that you do your research first. This means taking the time to learn about the company, its products or services, and its financial stability. It's also important to research the current trends in the industry and to have a general understanding of how the stock market works. The more you know, the more prepared and confident you'll be when it comes to making your investment. This research can be done online, through newspapers and magazines, or even by speaking to financial experts.
Choose the Right Brokerage Firm
Once you've decided that you're ready for stock investment, the next step is to choose the right brokerage firm. This is the company that will help you buy and sell your stocks, and there are a lot of different firms out there to choose from. Each one offers different services and fees, so it's important to do your research before you decide on one. The brokerage firm you choose should offer everything you need at a price you can afford, and they should also have a good reputation among their clients.
In order to find the right brokerage firm for your needs, start by asking friends and family members if they've worked with any companies that they were happy with. You can also search online for reviews of different firms. Once you've narrowed down your options, contact each company and ask them questions about their services and fees. Make sure you understand everything before you make your final decision.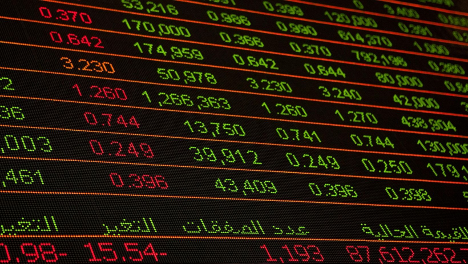 Buy Low, Sell High
In stock investment, the idea is to buy low and sell high. Never let your emotions get the better of you when investing; do not base your investment decisions on what other investors are saying or doing. Instead, have your own set of rules and make any necessary changes along the way as they become apparent. It's important that you trust your investment decisions and stick to the course. The only way to know when you should sell is by being aware of how the company is doing. This information is available in the form of financial statements, which every public company is required to release.
There Is No Such Thing As A Sure Thing
Many people think that they can find the next big thing and make a ton of money overnight. Unfortunately, this is rarely the case. The stock market is full of ups and downs, and it is impossible to predict what will happen next. The key to investing in the stock market is to understand that there are no sure things. The more money you put into the market, and the longer you keep it in, the better your chances of seeing a return on your investment. This is why it is important to start investing early and to have a long-term plan.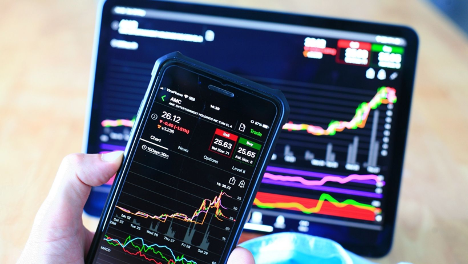 Diversification is Key
When you invest in the stock market, you are essentially putting all of your eggs in one basket. This is why it is so important to diversify your portfolio. By investing in different sectors and industries, you can minimize your risk and maximize your potential for profit. The key is to find companies that you believe in and want to invest your money in, but don't put all of your investment capital into a single company. This will help to protect you in the event that one company does poorly.
Know Your Risk Tolerance
Before you invest in the stock, it is important to know your risk tolerance. Are you comfortable with high-risk, high-reward investments? Or would you prefer to stick with lower-risk, lower-reward options? Knowing your risk tolerance will help you determine which stocks to invest in. The higher the risk, the higher your return is likely to be. But in exchange for potentially bigger gains, you also run the risk of losing everything. If a stock crashes, how will this impact your portfolio and other investments?
There are several important things that you need to know if you want to invest in the stock market. Firstly, it is crucial to do your research on the companies you are interested in, as well as on the stock market, more broadly. Secondly, be aware of all of the risks involved with investing, and work out a strategy that can help minimize those risks. This may involve setting up an automatic investment plan or only investing a small portion of your total wealth at once. Finally, make sure to speak with a financial advisor before making any major decisions about investing in the stock market, as they can help you maximize your chances of success while minimizing your exposure to risk.