If you're running a business online or working remotely, you must know the importance of cloud storage services. They offer a cloud computing model that helps you store your data online safely using the Internet. Cloud bases storage services from the best cloud storage companies of 2022 give you the dexterity, durability, and ease to access your data anytime, anywhere in the world.
In this era where cyber-criminals and hackers are becoming more advanced than ever, the best way to keep your data safe and secure online is using a cloud-based service where your data gets backed up, stored, managed, and maintained regularly. Users generally pay a monthly fee to access cloud storage, or in some cases, they pay per consumption price.
The only thing you need to ensure before moving to cloud storage services for your data is to have a high-speed internet connection that makes it easy for you to speed up the backup and storage process. If your current internet connection doesn't provide the required bandwidth to smoothly run your cloud computing interaction, then switch to Xfinity internet deals as they offer seamless connectivity and blazing fast internet speeds for business clients as well as residential users.
Let's start off with some of the top cloud storage services that you must look into for data storage, sharing, security, and backup in 2022.
Google Drive
Google Drive is the ultimate solution for storing and sharing your photos, files, videos, and a lot more data in the cloud. More than any other cloud platform currently, Google Drive offers up to 15 GB of storage space free if you sign up with a Google account. The data is stored securely using encrypted servers and can be accessed from anywhere in the world by the authorized user.
With an easy user interface, Google Drive is the choice of many individuals and businesses. The easy compatibility with Microsoft Office, Microsoft Word, and Excel sheets has made both these platforms must-have incorporation in the workplaces.
You can create new documents, view the shared files between computers, view recent shared starred or deleted documents, and also keep track of the documents that are shared outside your personal drive. Google Drive is also compatible with several apps, which makes it easy for you to edit your photos, audio files, convert PDFs and word files, and generate lesson plans, and a lot more.
OneDrive
OneDrive is a lot more than just a cloud storage platform as it offers excellent collaboration tools and a variety of integration apps to its users. Since it's a Microsoft storage platform, it offers easy integration with all the other Microsoft platforms like Microsoft Office and Windows, etc.
You can use OneDrive for free if you have a Microsoft 365 subscription. Even if you don't, you can access up to 5 GB of free storage space with OneDrive. The Business or Family plan offers the users up to 1 TB of storage space for up to 6 people, and this plan is paid (on an annual basis).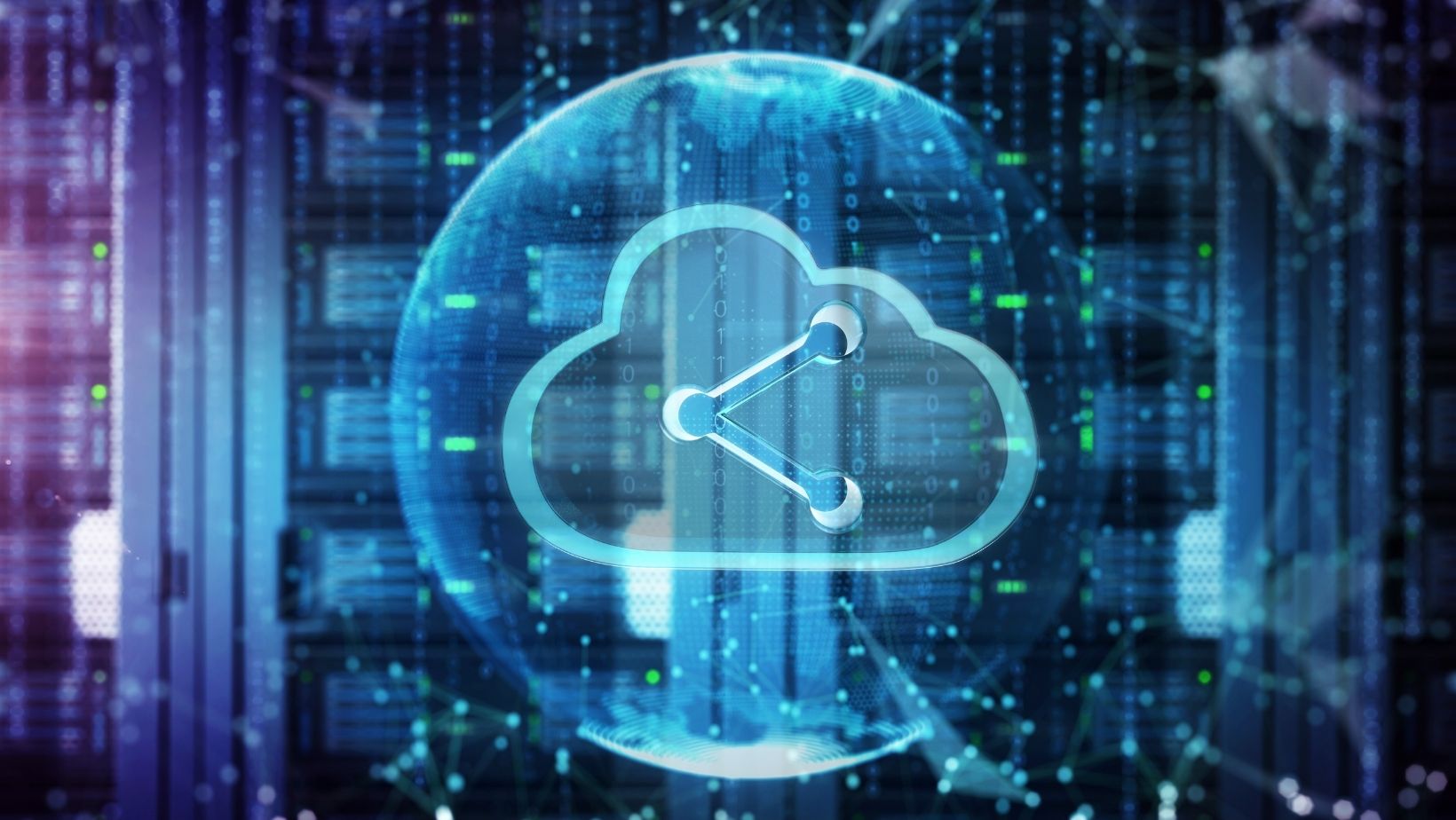 IDrive Cloud Storage
IDrive offers a single go-to solution for both online backup and cloud storage. It's a lot more affordable as compared to other online storage cloud services and offers a great number of features. IDrive provides a secure way for remote workers and businesses to save, backup, and retrieve their data. You do not have to limit the number of devices with this platform, as it can sync and store files for multiple devices simultaneously.
Some of the top features that you get to enjoy with IDrive are the Snapshots, disc image backups, folder syncing, and courier recovery. You can even back up your entire device automatically and don't have to go through the hassle of syncing manually. The tight security and privacy settings make it an even more desirable platform and an all-rounder product.
The free plan of IDrive will offer you 5 GB of storage, and if you go for a Personal plan, you will get 5 TB of storage. The number of computers you can access IDrive with the Personal plan is unlimited.
Dropbox 
Dropbox is a simple and integration-rich online platform used for file storage and data syncing. It covers almost all operating systems and is easily available in in-app centers. Dropbox supports collaboration with other cloud computing platforms. What distinguishes Dropbox from other platforms is the exclusive features like Showcase, HelloSign, and its Paper.
The basic Dropbox account offers 2 GB of storage space for free, whereas if you go for an upgraded plan, you'll get 2 TB storage with Dropbox Plus or a Family account. If you're a professional and demand more space, then you can go for a Dropbox Business account and avail up to 5 TB of cloud storage space.
The built-in options that Dropbox offers are easy to use and strongly integrated with the operating systems. All files that Dropbox stores are kept in encrypted and secure storage servers. It's one of the best choices to go for online storage to access anywhere directly from Microsoft, Google, and Apple platforms.
Wrapping it up
With the increasing remote working trends, the need to have secure data platforms for storage has taken a new rise. This is where cloud storage services make life easier for businesses and remote professionals. We have mentioned the top 4 cloud services that most businesses are using currently. The Internet is full of many more options. So, explore yourself and get started today with easy data storage and security.