Before hiring a software development team to build your software, the first thing you need to do is create a request for proposal (RFP). This step is necessary. This RFP document includes all your needs, requirements, deadline date, and other necessary details. When you are done creating this document, you will need to send it to your potential custom software development firm. Once this firm has your RFP, this is what they will use to create a bid on your request.
This RFP is necessary if you are planning to build custom software for your company because it is the best way for you and your development company to understand each other's needs to avoid misunderstanding and make you happy at the end of the project. RFP allows your company to establish promising cooperation with the development team and programmer.
The Request for Proposal offers a solution that often increases the world's digital transformation. It has a significant benefit in the IT industry, and a well-prepared request proposal will save time.
In this article, you will learn the best way to properly prepare an RFP and why it is necessary for your company.
Why Do Companies Create RFPs?
Big companies create RFPs because of some reason; you will need to adopt them if you want to meet your goals with your custom software development firm:
By documenting your company's needs in an RFP, this will help to know how well your firm can understand your project.

 RFPs assist both government agencies and nonprofits ensure transparency. It allows the public to see that they are responsible for project goals and vendor choices.

Writing an RFP will help you to know how to measure project success. 
What should be in an RFP?
There are no strict rules on creating a Request for Proposal, but there is some element that must be put in place. Your company must know the correct information to include in an RFP, not too little and not too much. With too many details, your custom software development firm may be scared of taking the project. Also, it becomes a difficult task for your development to understand with too little information, so this is what makes it necessary to know the correct information to include in your RFP.
The Executive Summary and Company Description
This step is necessary if you want to create an RFP. The summary is the overview of the project's goal, target service providers, and requirements. It is prudent to make the summary specific and concise. In this, you need to add background information about your company because it will help your custom software development firm understand your company's needs.
Also, the addition of your company description will contain what you do, your value, what is special about your company, and its products. This is necessary because the development company may not have heard about your company, and your company website may not give these details.
Some of the questions you need to include in your proposal are for the custom software development firm to present themselves as a company and why they fit your project.
There are a number of things you should ask yourself to allow you to select the best option.
How long have you been in business?

How is your company organized?

What industries do you engage in?

What is your client retention rate? 

How many projects do you have per client?

What is your current headcount? 

What was your headcount last year?

How many projects have you completed in the last three years?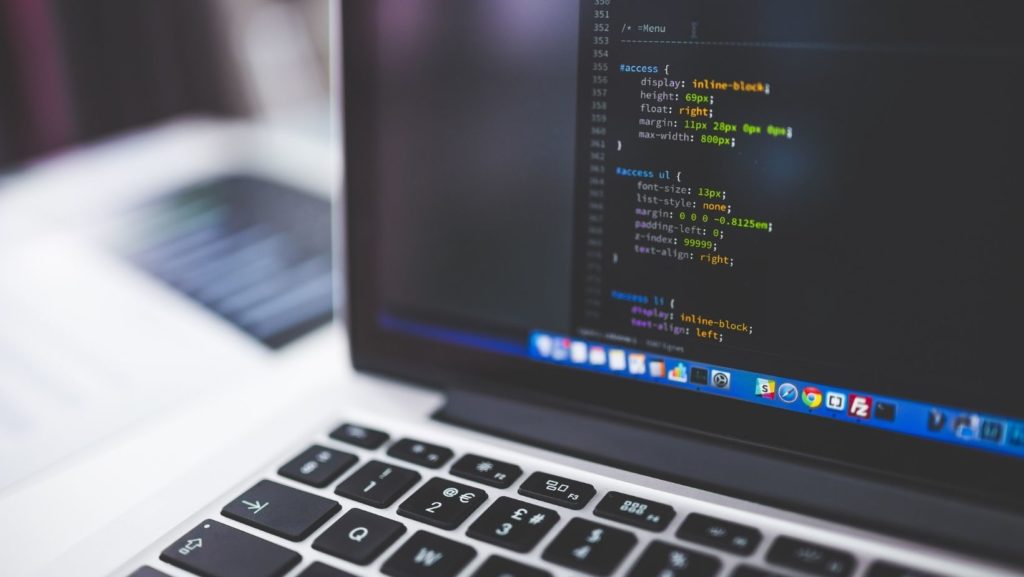 Project Goals
This is also an important thing to include in your RFP document. When writing your project goals, always ensure your goals are not described in general terms. For instance, the purpose of creating a web application is not just to sell your product or to interact with customers but to promote your company's interaction with customers and make sales.
Budget
It is also essential to include your budget in your RFP. If your custom software development agency sees how much you are willing to spend on the project, they will likely reject the offer or go ahead with it. Budgeting is necessary for RFP because it gives both sides an opportunity for further negotiation.
Technical Requirements
In this section, it is necessary to include technical details in your RFP as early as possible. This is necessary before starting the project. These are the technical requirements:
Ecommerce:

 Including if the web application is for selling products or only for charging debit cards. A retail business requires a shopping cart, shipping calculators, and inventory control.

Content Management System:

 It is necessary to include if the project is limited to a specific provider like HTML, CSS, or WordPress.

Third-Party Software Integrations:

 it is necessary to include if your company uses third-party software integration from other companies. This is mainly used for accounting, email, CRM, inventory, and marketing.

User Accounts:

 You need to include if the site will be freely accessible by everyone or if there will be a reserved place for members with passwords. This may include that members should submit their passwords after subscribing to your company.
Letter of Interest
In custom software development, intellectual property is significant. Most of the time, the idea behind the software that doesn't have market precedence can be worth millions. So you must determine whether to make your RFP public or not. This letter is essential to cover many questions that involve confidentiality. Make sure you write in the information it can be shared with, require an answer and limit risks.
This letter of interest includes a business introduction, project description, and deadlines. It will serve to establish contact with your development companies.
Reviewing Process
The final step is the reviewing process which is essential to review the response of the RFPS and interviews of the selected custom software development firm. Before going into the review process, it is good to establish a scoring system to analyze the answers to reveal patterns and bids.
The scoring system must align with the needs of your company. The bids with the highest score are the bids you should select. 
Conclusion
A request-for-proposal (RFP) is essential for a software development process. Ensure you don't rush this process. A well-written document as an RFP is the key to a quality software development product.
Suppose you don't want to bother yourself with a request-for-proposal or have issues describing the technical parts and other parts. In that case, you need to contact Hanna Shnaider from FortySeven Professionals. She is a software development professional with excellent development expertise.